Who We Are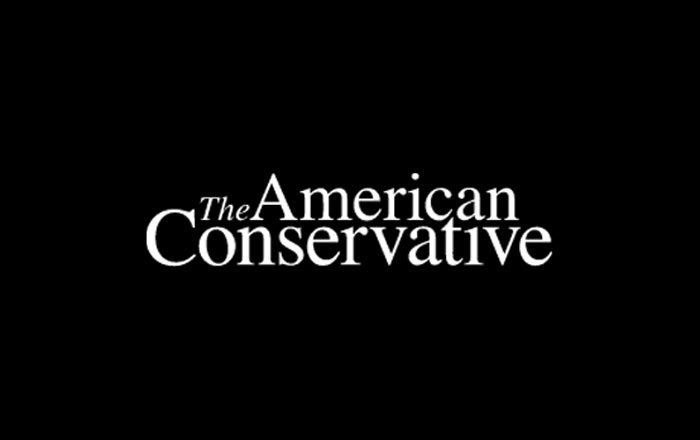 Your family could have arrived on the Mayflower or in the back of a van, but if you believe in the values of this country as embodied by the Declaration of Independence, the Constitution, the Gettysburg Address, and the Civil Rights Act, then you are American. ~James Forsyth, Foreign Policy Blog

Hat tip to Michael Brendan Dougherty
I remember Bob Dole saying something like the first part of this in 1996: 
A family from Mexico arrives this morning legally has as much right to the American Dream as the direct descents [sic] of the Founding Fathers.
 
At the time, I was not old enough to vote, so it didn't cost Dole my vote (it definitely cost him my father's), but I found it offensive nonetheless.  This is because in such a statement lies a contempt for the historic America and the peoples who have comprised the historic America, as if any group of people from anywhere might have gathered together and created the same kind of country.  It expresses an indifference to inherited culture that would be incredible for a conservative to utter.  It assumes that the people who arrived today have the same claim and the same stake in this country as people whose ancestors have lived here for almost four centuries–this is deeply wrong.  It does make a difference and it should make a difference whether your family arrived in 1607 or 1997–and it does not matter where you are coming from.
Mr. Forsyth objects to Mr. Buchanan's call for American identity to be rooted in "blood, soil, history and heroes."  I confess to being perplexed as to why this call should actually be controversial.  Yes, I know why many people think it is controversial, but their position makes no sense.  No real national identity of any kind, and certainly none that ever lasted, has ever endured without being solidly based in these things.  Indeed, what else could our national identity plausibly be rooted in?  Most Americans today do not hold to the political philosophy of the Founders in their attitudes towards consolidated government and their preference for the rule of law over the rule of men.  This is unfortunate, but it will happen in the course of time that peoples adopt different and even diametrically opposed political creeds.  The Loyalists did not accept the ideas of the Declaration, but they were real Americans whose fathers had helped to create our country in its colonial days.  The Antifederalists did not accept the Constitution, but they were real Americans who helped win the War of Independence and forge the Confederation.  The Confederates would not have accepted the Gettysburg Address and did not accept the so-called "new birth of freedom" to be realised at the expense of Union and Liberty, but they were real Americans who maintained their fidelity to the principles of '87 and sought to reenact the drama of independence to secure the liberties protected for them by their ancestors.  In the same loyalty to the Constitution, much of the early modern conservative movement opposed the Civil Rights Act as the federal usurpation that it was (and is)–they, too, were real Americans.  Indeed, the formulation that Mr. Forsyth has put forward retroactively must strip many of our most noble and admirable patriots of the name American.  Any definition of American that could conceivably exclude Patrick Henry and Robert E. Lee is a meaningless, ridiculous definition. 
As for myself, I have strong reservations about the "values" expressed in the Declaration, at least if we are to take the platitudes expressed therein as claims of truth about the real world; I respect and honour the Constitution, but recognise the serious consolidationist flaws in it; I cannot in good conscience accept anything in the Gettysburg Address, mendacious piece of revisionist propaganda that it was, nor can I accept the constitutionality of the Civil Rights Act or the enthusiasm for egalitarianism that inspired it.  According to Mr. Forsyth, I am not an American, though some part of my people have been here since 1634 and most of my family has been here since the early 1700s.  I obviously cannot and will not accept such a definition of my nation that would put me–and a considerable number of my countrymen–outside its boundaries.  I cannot countenance a definition of national identity that makes one's loyalty to a political position the basis for belonging to the nation.  I want no part of any "ideological," "credal" or "proposition" nation–you cannot love a proposition. 
There is nothing more artificial, more insubstantial and more dangerous than categorising a nation according to ideology–this is to make honest disagreement over political principles a betrayal of the nation itself.  It is to make dissent into a kind of treason; it is to make fidelity to older traditions that contradict the reigning ideology a mark of disloyalty to the nation.  Fundamentally it is also to confuse ideas for concrete realities and to give them the loyalty we owe to real things.  It is to ignore the concrete realities of kin and place and our memory of our kin and place down through the centuries for the sake of abstractions.  This sort of thinking may very well make it easier for people to enter the country, but it makes it impossible to say any longer what kind of country it is, where it came from or who we are as a people.
Latest Articles