Update on the Future of The American Conservative
TAC's executive director to take over as president of ISI in September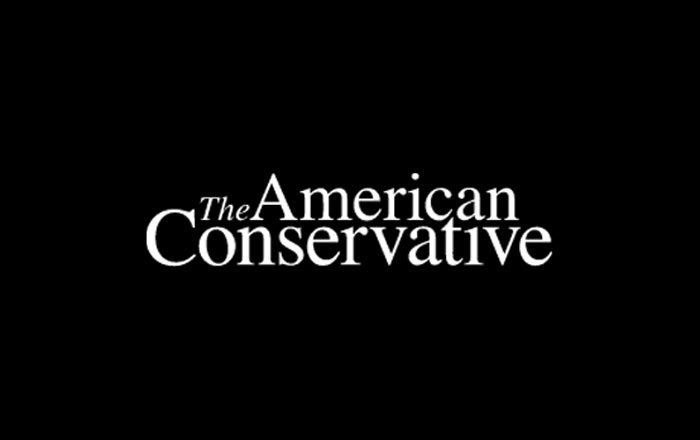 I've got some bittersweet news to share. Our executive director and acting editor, Johnny Burtka, will be leaving The American Conservative in September to take the helm at the Intercollegiate Studies Institute (ISI) as that organization's president.
We are deeply indebted to Johnny for establishing TAC as one of the leading conservative journals in the country. Johnny joined TAC in 2016, and in the short time since has transformed the organization, doubling our annual revenue, dramatically expanding our audience, launching new programs, overhauling our web design, and giving TAC's voice a more prominent and influential place in the national conservation. Our many successes over the past four years are a direct result of Johnny's tireless leadership.
It's a testament to Johnny's success that such an esteemed and established organization as ISI would ask him to be their next president—and it's also a testament to the growing prominence of the organization he leaves. While we at TAC will miss Johnny immensely, he leaves an organization that is well situated to continue to play an outsized role in determining the direction of the American right.
Moving forward, I'm thrilled to announce that Helen Andrews will serve as the editor of our print magazine, Arthur Bloom will serve as editor of our website, and Emile Doak will oversee our programs and operations as vice president. I will continue to serve as chairman of the board and will lead a nationwide search for our next leader over the coming months. I'm confident that we will attract candidates of the caliber necessary to continue to advance our Main Street Conservatism point of view.
Our grassroots movement to promote traditional conservative ideas about foreign policy, culture, and all that we call Main Street Conservatism wouldn't be possible without our readers and supporters. Thank you for all you've done to help advance our mission, and please join me in congratulating Johnny on this exciting new position.
Jeremy Beer is chairman of the board of the American Ideas Institute, which publishes The American Conservative.