Benedict Option Catholics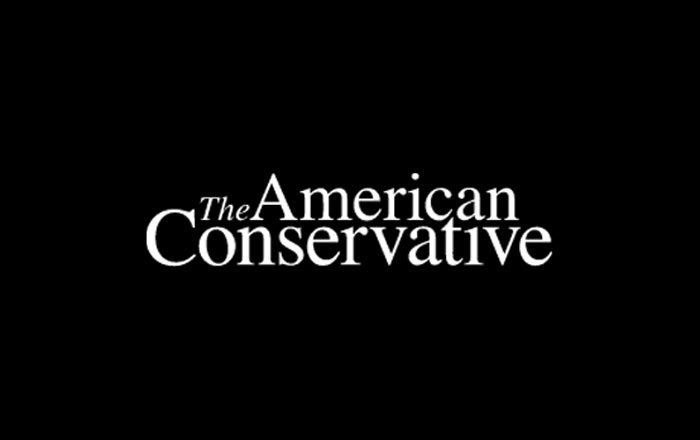 A couple of you have sent me this inspiring account of some lay Catholics who took what I call the Benedict Option: they have invented a new form of community within which to live out the faith and its moral tradition. About 15 years ago, a group of Catholic families began moving into a somewhat run-down historic district in Hyattsville, Md., and getting involved in building a community focused on St. Jerome parish. Here's a glimpse at how they did it:
When the rundown bungalow across the street from the Curries' home became a haven for drug users, Chris and Susie bought the house and spent a year renovating it before reselling. "It wasn't to make a profit, just to pre- vent a growing problem from getting worse. We definitely lost money on it, but," Currie adds cheerfully, "We got a great new Catholic family into the neighborhood." There are now unofficially about a hundred young, well-educated, and orthodox families in Hyattsville's intentional community. "It's a community without any kind of articles of incorporation or authority structure outside of the parish," Currie says, "which is the basic unit of Catholic society." In recent years, St. Jerome Parish has had significantly more baptisms than funerals, reversing a general trend of urban churches with dwindling numbers of mostly elderly parishioners. Several young parishioners have entered the seminary.
When the parish school began to decline, and the archdiocese put it on a list of schools to be closed, the community reinvented it:
Michael Hanby, former Associate Director of Baylor University's Institute for Faith and Learning, had recently moved into the parish after becoming a professor at the nearby Pontifical John Paul II Institute. "St. Jerome's model seemed to be that of a public school curriculum plus religion class," he says. "There wasn't anything particularly distinctive about the school, academically or religiously speaking, and not much to compel you to send your kids there." Hanby sent an essay he had written on the philosophy of education to St. Jerome's Principal Mary Pat Donoghue. "I told her that I would love for the school to survive, but that frankly, I wasn't sure it was worth saving in its current state. I asked her if she would be willing to consider something a little bolder," he says. Donoghue and St. Jerome's Pastor, Father James Stack, were already thinking of re- forms for the school, and they invited Hanby to join the school's curriculum committee.
"We weren't exactly given a mandate," Hanby says, "Nor did we really intend to create what was essentially a philosophy of education for a new school. We just set out to do what we thought was intrinsically good. We all believed that there is a great deal of contemporary confusion about what education is. We knew that we wanted children to read well, write well, speak well, and think well. We knew that we wanted them to ask and think about the great human questions. We were convinced that you can't educate as if God doesn't exist—or as if the Church weren't integral to the meaning of humanity and the West—without falsifying history and cultivating illiteracy. We knew we wanted to make our children heirs to the great tradition of Christian humanism."
They recreated the school according to a classical model, and ran the school to teach the Good, the True, and the Beautiful, out of the Catholic tradition. It turns out people are hungry for that. Result? Of all the schools on the closing list, it's the only one still open. And along with the parish, it has become a center of the community. The stories about how the community has come together around the parish, its school, and each other, are deeply inspiring. If they can do it, why can't the rest of us? More:
The public solidarity of the parish makes it easy to forget that the intentional community has always been a minority in Hyattsville. The thought of forming remote Christian enclaves far from the scorn and rot of contemporary American society may be tempting, but Chris Currie doesn't have much interest in that interpretation of what's called the "Benedict Option." "Christianity started as an urban religion—not that you can't be Catholic and rural," he says, "That's always been the missionary dynamic of the Church."
Currie believes that Hyattsville's intentional community has chipped away at straw man caricatures of what it means to be Catholic: "I think it was probably a lot like that in ancient Rome, even when Christianity was overtly persecuted. Folks looked at their Christian neighbors and said, 'This is attractive.' And honestly, unless we form these communities, how are we going to evangelize society? It's not going to be based on intellectual propositions abhorrent to most Americans today. They've got to experience people living a Catholic faith in their everyday life. Where better to do that than an urban community developed around the common life?"
See, I think this is a misconception about the Benedict Option. If it only involves going out to the hinterlands in Christian withdrawal, it won't succeed, because most people can't do that. Chris Currie may think he and his community aren't living out the Benedict Option, but as far as I'm concerned, they truly are. As Alasdair MacIntyre said in the final paragraph of After Virtue:
What matters at this stage is the construction of local forms of community within which civility and the intellectual and moral life can be sustained through the new dark ages which are already upon us. And if the tradition of the virtues was able to survive the horrors of the last dark ages, we are not entirely without grounds for hope. This time however the barbarians are not waiting beyond the frontiers; they have already been governing us for quite some time. And it is our lack of consciousness of this that constitutes part of our predicament. We are waiting not for a Godot, but for another—doubtless very different—St. Benedict.
Notice not "form" but "forms," plural. The Benedict Option will look very different in different places. It has to serve the needs of the community that exists, rather than suit an ideal. You can do it in the country, as the Clear Creek Catholic community has. You can do it in a small town, as the Eagle River Orthodox community has. You can do it in an old inner-ring suburb, as the St. Jerome folks have done. The key thing is that the church has to be intentionally countercultural, and it has to be at the center of your family's life, and your community's life. It can't just be an add-on to the same life everybody else has. Chris Currie is right: neighbors have to be able to look at the life the community has in common and say, "This is attractive." Even more importantly, one's kids have to be able to look at the community in which they grew up and say, "This is attractive."
I'm very, very encouraged by what the St. Jerome's people have accomplished, and I'm thinking about things our little Orthodox parish here in West Feliciana might do along those lines with our own resources. Read the whole article, by Will Seath; I dare you not to be inspired.
Latest Articles