U.S. Public Opinion and Israel/Palestine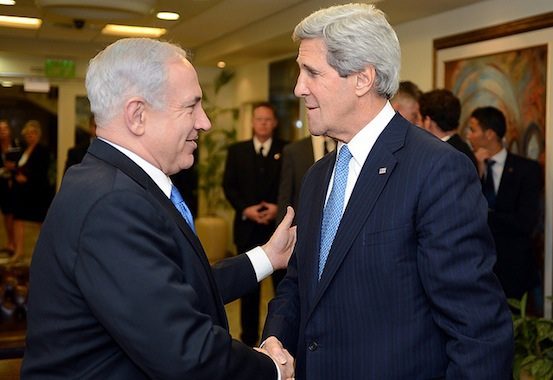 Shibley Telhami reviews the contents of a recent survey of American views of the Israeli-Palestinian conflict. He finds that most Americans still don't want the U.S. to take sides:
Consistent with prior years most Americans (64 percent) want the United States to lean toward neither side in the conflict, while 31 percent want it to lean toward Israel. But there is a huge difference between Democrats and Independents, on the one hand, and Republicans on the other. Among Democrats, 77 percent want the United States to lean toward neither side, 17 percent toward Israel, and 6 percent toward the Palestinians; among Republicans, those who want the U.S. to lean toward Israel outnumber those who want it to lean toward neither side, 51 percent-46 percent.
The partisan gap on this question is not all that surprising, but the size of the gap is nonetheless remarkable. Three quarters of Democrats say they don't want the U.S. to take sides in the conflict, while just over half of Republicans want the U.S. to favor Israel. One would scarcely know that from the way their representatives vote and how their party leaders talk about the U.S. role in the conflict. Despite the fact that nearly two-thirds of Americans have consistently wanted the U.S. to be neutral or even-handed in the conflict for as long as the question has been asked, the U.S. has been overwhelmingly supportive of one side in practice.
Telhami points to another result about Palestinian statehood at the U.N.:
What do Americans recommend if the Palestinians take the issue of statehood to the United Nations? A plurality, 45 percent, advocate abstaining; 27 percent support voting against the resolution; and 25 percent support voting for it. Party differences are large with more Republicans supporting opposing the resolution, but still less than half (46 percent).
In other words, almost half of Americans don't want the U.S. to take a position, and there are almost as many supporters of such a resolution as there are opponents, but it is virtually guaranteed that the U.S. will vote no. On both of these questions, a large majority doesn't support backing Israel to the hilt, and yet that is what the U.S. will continue to do. This isn't news. Polls havebeenfindingthe same things for decades. Even so, it is useful to be reminded every so often that U.S. policy on Israel and Palestine is wildly at odds with what most Americans claim to want. When Congress and the administration endorse conventionally "pro-Israel" positions, they are doing the opposite of what most Americans prefer.
Latest Articles