Move Along, Nothing To See Here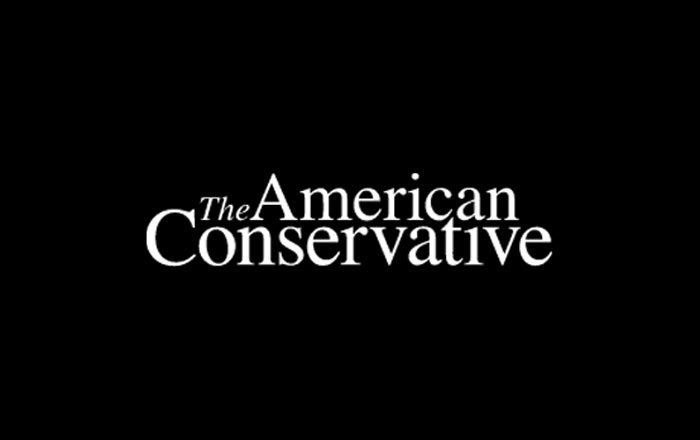 Remember: Anybody who says that people who publicly oppose the gay-rights revolution will be punished for their beliefs is a liar, and if those people are punished, well, they deserved it, didn't they?
Take the case of Crystal Dixon, an enemy of the people who was a University of Toledo administrator — until she wrote a letter to the editor that read, in part:
I respectfully submit a different perspective for Miller and Toledo Free Press readers to consider.

First, human beings, regardless of their choices in life, are of ultimate value to God and should be viewed the same by others. At the same time, one's personal choices lead to outcomes either positive or negative.

As a Black woman who happens to be an alumnus of the University of Toledo's Graduate School, an employee and business owner, I take great umbrage at the notion that those choosing the homosexual lifestyle are "civil rights victims." Here's why. I cannot wake up tomorrow and not be a Black woman. I am genetically and biologically a Black woman and very pleased to be so as my Creator intended. Daily, thousands of homosexuals make a life decision to leave the gay lifestyle evidenced by the growing population of PFOX (Parents and Friends of Ex Gays) and Exodus International just to name a few. Frequently, the individuals report that the impetus to their change of heart and lifestyle was a transformative experience with God; a realization that their choice of same-sex practices wreaked havoc in their psychological and physical lives.
The university fired Crystal Dixon over the letter, and she lost a lawsuit against the school:
Ms. Dixon argued in her lawsuit, among other things, that the university had fired her for speech protected under the First Amendment. But a court ruled on Monday that her remarks, as a public employee, were sufficiently insubordinate for the university to be legally justified in firing her. The judge said that the university had the right to protect its interests in making gay employees feel welcome, attracting prospective employees who may be gay, and avoiding potential discrimination lawsuits, all of which may have been threatened by Ms. Dixon's comments.
Though Ms. Dixon, who worked in human resources, ought to have phrased her views more carefully, it is hard to imagine any form of stating those views that would have protected her job. It's not the way she said it; it's that she said it at all.
At Gallaudet University, the school's first chief diversity officer was placed on leave after signing a petition to put an anti-gay-marriage initiative on the Maryland ballot. Angela McCaskill, a gay, deaf black woman, signed the petition at her church. After a three-month imbroglio, McCaskill was just reinstated. More about that controversy here:
At many colleges and universities, students and faculty members have a range of views on gay rights and gay marriage, and express them throughout the political process. But the issue is more complicated for administrators who have responsibility for promoting equal opportunity on campuses. In 2008, a human resources administrator at the University of Toledo was fired after she published a newspaper column arguing that gay people don't need civil rights protection. The administrator, Crystal Dixon, sued the university, but a judge ruled that Toledo was within its rights in firing Dixon because of the nature of her position; her comments, the judge ruled, would impact her ability to do her job.

That is the same argument McCaskill's critics make, saying that because her job is to create a safe, inclusive environment for students of all races, ethnicities, genders, and sexual orientations, her signature on the petition interferes with that goal. McCaskill, however, emphasized that she merely exercised her right to sign a petition and did not actively espouse a particular opinion.

"Anyone who works at a university has the right to espouse any viewpoint, assuming that's done in a respectful way," said Benjamin Reese, president of the National Association of Diversity Officers in Higher Education and the vice president for institutional equity at Duke University. "But I think all of us in senior roles at colleges and universities recognize that there is not a clear demarcation between our college and university service and our private life."

For diversity officers, Reese said, the line can be even fuzzier. Though he did not want to comment on McCaskill's case without knowing the details, Reese did say that university administrators should recognize that often it is impossible to ever completely dissociate from their university role.

The line between a private action and a public action can be hard to pin down, too. Shane Windmeyer, the executive director of Campus Pride, pointed out that signing a petition is different from going into a voting booth. But signing a petition, he added, is also very different from standing outside with a picket sign.

"At the end of the day, it begs the question of what was she thinking," Windmeyer said. "It's also important to recognize that she has done many things in her job that were LGBT-supportive. I think we need to look at this situation from the lens of a student – the student should be able to sit down with the chief diversity officer and say, 'What were you thinking?'  and then they should be able to share what they felt.
Notice that McCaskill, in executing her duties, apparently hadn't done anything perceived as anti-gay on campus. She had a reputation of being fair and open — a reputation that, presumably, helped get her hired in the first place. All she did was sign a petition asking for an issue to be put on the ballot. Though this situation had a good outcome for McCaskill, she was put through three months of having to fight for her job — something that nobody would want to face. Better not to sign the petition, or write a letter to the editor, or say anything, ever.
Let's review our catechism: Anybody who says that people who publicly oppose the gay-rights revolution will be punished for their beliefs is a liar, and if those people are punished, well, they deserved it, didn't they?
Latest Articles