The Monster Cardinal Egan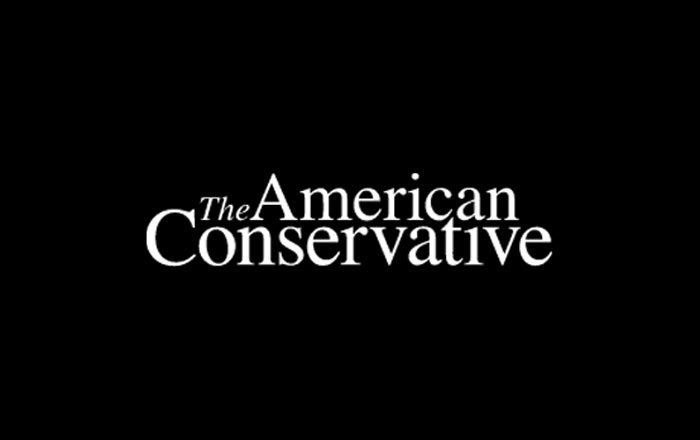 New York Cardinal Edward Egan, who died in 2015, had a reputation as a cold-hearted, legalistic man. How cold? There's a newly-released independent investigation commissioned by the Diocese of Bridgeport, Conn., which Egan led until John Paul II moved him to New York. Catholic News Agency writes about the report — which, again, was commissioned by Egan's former diocese:
In dealing with survivors of abuse, the report found he "followed a scorched-earth litigation policy" that dragged out court battles and "re-victimized survivor plaintiffs," not only taxing diocesan assets in the process but poisoning the Church's standing with the laity and society.

The report also found that Egan "freely acknowledged" that he prioritized diocesan asset preservation and protection against scandal over justice for abuse victims, the report said. Along with Bishops Curtis and Shehan, he continuing transferring known abusers without disclosing the danger to pastors and parishioners.

In a 1993 letter cited by the report, Egan explained that he refused to take any canonical action against an abuser priest, or to seek to have him removed from ministry because the scandal would be worse for the Church than the abuse.

"There can be no canonical process either for the removal of a diocesan priest from his priestly duties or for the removal of a priest from his parish when there is serious reason to believe that the priest in question is guilty of the sexual violation of children, and especially when he has confessed," Egan wrote.

"For the bishop who would countenance such a process would be opening the way to the gravest of evils, among them the financial ruin of the diocese which he is to serve."
Think about that. This man Egan, as the Bishop of Bridgeport, believed it would be worse for the Church to remove an abuser from ministry because it might end up costing the Church a fortune. The "gravest of evils" is not a priest sodomizing children, but financial loss to the Church.
The quote in the passage above comes from a document then-Bishop Egan sent to the Vatican concerning a priest named Raymond Pcolka, who molested 16 children, both boys and girls. Here is a part of a deposition given in the 1990s by the father of one of the male victims. The man testified that his son, one of Father Pcolka's altar boys, told him that the priest tied him to a bed, covered the boy's backside with shaving cream, and anally raped him. When the man concluded that his son was telling the truth, he called the rectory of the parish where Pcolka was assigned at the time, and ended up talking to the pastor (head priest) of the parish, a Father Petoniak:
That testimony is available in documents on Bishop-Accountability.com, on the Diocese of Bridgeport's lawsuits. Understand that Bishop Egan knew about all the allegations against Father Pcolka, including the fact that Pcolka did this to an altar boy, and Egan still thought that it would be a graver evil to remove a pervert priest from ministry, because it might open the diocese to financial liability.
In the end, the Pcolka cases cost the Diocese of Bridgeport over $11 million to settle. The cost to its moral credibility in incalculable.
You can read the entire new report here; its findings about Egan begin on page 56.
Egan must have been a human being at some point. What happened? I'm not asking in a sarcastic way. Surely no man enters seminary wanting to become a soulless monster like Edward Egan ended up. I met him once. He was a good preacher, a musician, and a man of regal bearing and firm conviction. But he was a clericalist to the tips of his piano-playing fingers. We know too that Egan was far from alone among the episcopate of his generation in behaving that way. It is hard to know which is more satanic: what beasts like Raymond Pcolka did, or what elegant canon lawyers like Edward Egan, in episcopal robes, did to cover up their crimes and to grind the face of the victims and their families to protect the institution.
I have to give credit to the current bishop of Bridgeport, Mons. Caggiano, for commissioning and releasing this report. To be clear, I don't know how much of it is new news. The late Gerald Renner of the Hartford Courant reported on a lot of this stuff, and much of it came out in court documents a couple of decades ago. I knew, for example, about Egan's coddling of Father Pcolka from the reporting in the early 2000s, when he was newly installed in the Archdiocese of New York.
UPDATE: A Catholic reader reminds me of this 2012 MBD column excoriating Egan for retracting an apology. Excerpt:
St. John Chrysostom, once said "The road to hell is paved with the skulls of bishops."

Here's proof that he was right.

In an interview this week with Connecticut Magazine, Cardinal Edward Egan, withdrew his 2002 apology for the Church's handling of the sex-abuse scandal, which was once read in all New York parishes.

A decade after that letter, the former archbishop of New York, and former bishop of Bridgeport, now describes the handling of the priest-abuse crisis under his watch as "incredibly good." He said of the letter, "I never should have said that," and added, "I don't think we did anything wrong."
UPDATE.2: A comment from a reader. Keep in mind that Egan was considered to be a conservative:
Yet again, what hasn't been investigated thoroughly enough is the relationship between the sex abusers and the superiors who covered for them, on the one hand, and the network of homosexual clerics. Recall who served as personal priest secretary to both Bishop Curtis and Bishop Egan? Monsignor Kevin Wallin, dubbed "Monsignor Meth" by the New York Post. Wallin served as rector of St Augustine Cathedral in Bridgeport.

When Wallin wasn't going to Broadway shows with Egan, he was, among other things, hosting fetish-themed gay sex parties out of his rectory and running a methamphetamine dealership that got so large it caught the attention of the Feds. In order to launder the proceeds of his meth dealing, Wallin opened a retail business selling sex toys in a strip mall outside of Bridgeport at shop called Land of Oz & Dorothy's Place.

https://www.courant.com/news/connecticut/hc-monsignor-meth-wallin-probation-violation-20180419-story.html

https://www.thedailybeast.com/monsignor-meth-kevin-wallin-the-kinky-priest-who-sold-meth

Who needs the Awful Disclosures of Maria Monk when we have reality?
I had not heard about Monsignor Meth. According to the Daily Beast article linked above:
Diocesan officials had been shocked enough by the reports of cross-dressing and of visitors of similar inclination as well the discovery of what were described as "unusual sex toys" in Wallin's residence. Now there were allegations that Wallin owned a store that sold such toys along with XXX videos. Even worse, he was charged not just with using drugs, but also with selling them, and on such a scale he could spend the rest of his life in prison.

And this was not just any priest in any archdiocese. Wallin had been the longtime personal assistant and closest confidant to Edward Egan when he was bishop in Bridgeport, the two of them often going to see Broadway shows in New York. Egan had continued the archdiocese's tradition of shuffling priests accused of sex crimes against children and of discounting the pain of the victimized. He reviewed the file of one priest named Laurence Brett, whose many young victims included 10-year-old who had been violated by being shown a crucifix and told that if he did certain exercises he could have abs like Christ.

"All things considered, he makes a good impression," Egan reportedly said after speaking with Brett.

After Egan became Cardinal in New York in 2000, he issued what seemed to be an apology for the archdiocese of Bridgeport's failure to act against the abuse. He remained so unpopular that he became the first cardinal in New York history not to remain until he died in office. He announced from his retirement that he had not really apologized after all.

"I did say if we did anything wrong, I'm sorry, but I don't think we did anything wrong," Egan said last February.

Egan's oil portrait still hung on the very rectory where his Broadway buddy Wallin was said to be having cross-dressing sex.
Latest Articles