The New Dogma: 'I Desire, Therefore I Am'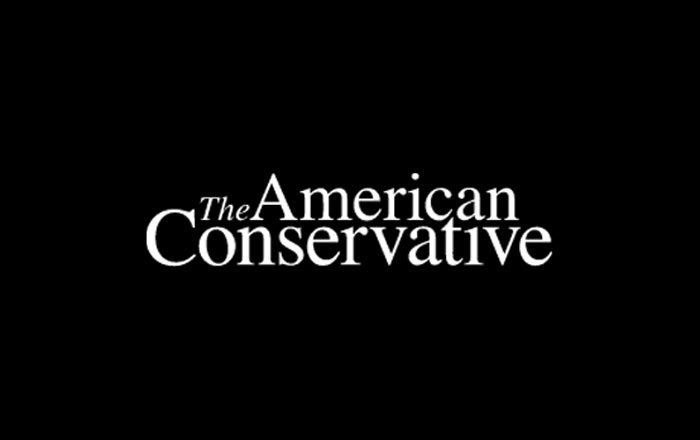 Mark Lilla has an important and provocative essay in The New Republic, in which he says our political thinking in the West has grown "shallow and clueless," because we have lost the ability to describe the world we now find ourselves in. He calls it an "illegible age," and a libertarian one. What does he mean? Here's the heart of the matter:
The social liberalization that began in a few Western countries in the 1960s is meeting less resistance among educated urban elites nearly everywhere, and a new cultural outlook, or at least questioning, has emerged. This outlook treats as axiomatic the primacy of individual self-determination over traditional social ties, indifference in matters of religion and sex, and the a priori obligation to tolerate others. Of course there have also been powerful reactions against this outlook, even in the West. But outside the Islamic world, where theological principles still have authority, there are fewer and fewer objections that persuade people who have no such principles. The recent, and astonishingly rapid, acceptance of homosexuality and even gay marriage in so many Western countries—a historically unprecedented transformation of traditional morality and customs—says more about our time than anything else.

It tells us that this is a libertarian age. That is not because democracy is on the march (it is regressing in many places), or because the bounty of the free market has reached everyone (we have a new class of paupers), or because we are now all free to do as we wish (since wishes inevitably conflict). No, ours is a libertarian age by default: whatever ideas or beliefs or feelings muted the demand for individual autonomy in the past have atrophied. There were no public debates on this and no votes were taken. Since the cold war ended we have simply found ourselves in a world in which every advance of the principle of freedom in one sphere advances it in the others, whether we wish it to or not. The only freedom we are losing is the freedom to choose our freedoms.

Not everyone is happy about this. The left, especially in Europe and Latin America, wants to limit economic autonomy for the public good. Yet they reject out of hand legal limits to individual autonomy in other spheres, such as surveillance and censorship of the Internet, which might also serve the public good. They want an uncontrolled cyberspace in a controlled economy—a technological and sociological impossibility. Those on the right, whether in China, the United States, or elsewhere, would like the inverse: a permissive economy with a restrictive culture, which is equally impossible in the long run. We find ourselves like the man on the speeding train who tried to stop it by pulling on the seat in front of him.
More:
Yet our libertarianism is not an ideology in the old sense. It is a dogma. The distinction between ideology and dogma is worth bearing in mind. Ideology tries to master the historical forces shaping society by first understanding them. The grand ideologies of the nineteenth and twentieth centuries did just that, and much too well; since they were intellectually "totalizing," they countenanced political totalitarianism. Our libertarianism operates differently: it is supremely dogmatic, and like every dogma it sanctions ignorance about the world, and therefore blinds adherents to its effects in that world. It begins with basic liberal principles—the sanctity of the individual, the priority of freedom, distrust of public authority, tolerance—and advances no further. It has no taste for reality, no curiosity about how we got here or where we are going. There is no libertarian sociology (an oxymoron) or psychology or philosophy of history. Nor, strictly speaking, is there a libertarian political theory, since it has no interest in institutions and has nothing to say about the necessary, and productive, tension between individual and collective purposes. It is not liberal in a sense that Montesquieu, the American Framers, Tocqueville, or Mill would have recognized. They would have seen it as a creed little different from Luther's sola fide: give individuals maximum freedom in every aspect of their lives and all will be well. And if not, then pereat mundus.

Libertarianism's dogmatic simplicity explains why people who otherwise share little can subscribe to it: small-government fundamentalists on the American right, anarchists on the European and Latin American left, democratization prophets, civil liberties absolutists, human rights crusaders, neoliberal growth evangelists, rogue hackers, gun fanatics, porn manufacturers, and Chicago School economists the world over. The dogma that unites them is implicit and does not require explication; it is a mentality, a mood, a presumption—what used to be called, non-pejoratively, a prejudice. Maintaining an ideology requires work because political developments always threaten its plausibility. Theories must be tweaked, revisions must be revised. Since ideology makes a claim about the way the world actually works, it invites and resists refutation. A dogma, by contrast, does not. That is why our libertarian age is an illegible age.
 Read the whole thing.  Lilla points out that we stumble along with the utterly unjustified view that everybody wants to be as free to choose as possible, to determine their own political futures, and to be materially at ease. What Americans don't understand is that not everybody in the world wants radical American-style individualism:
 No peoples are as libertarian as Americans have become today; they prize goods that individualism destroys, like deference to tradition, a commitment to place, respect for elders, obligations to family and clan, a devotion to piety and virtue. If they and we think that they can have it all, then they and we are very much mistaken. These are the rocks on which the hopes for Arab democracy keep shattering.
We Americans think we can have it all too, and we are mistaken. But it's going to take a while for us to learn that. What I find most insightful about Lilla's essay is that libertarianism (as he defines it) has become a dogma. You cannot dissent from it. Most people do not know how to think beyond it, because it is the politics of the sovereign self. If you challenge it, to many you are challenging not just their ideas, but their existence. I desire, therefore I am.
Build a coherent politics on that. Build a stable society on that. Good luck.
Latest Articles