America at 78 r.p.m.
In the 2001 cult classic "Ghost World," Steve Buscemi plays Seymour, a reclusive, somewhat misanthropic collector of old 78-r.p.m. records and other arcana. The character—who did not appear in the Daniel Clowes comic from which the film is adapted—is loosely based on director Terry Zwigoff. Seymour rejects most modern culture, preferring the films of W.C. Fields and Laurel and Hardy, along with his collection of some 1,500 blues, jazz, and ragtime records.
The fictional Seymour fits right in with the real-life record collectors who fill the pages of Do Not Sell at Any Price. Indeed, author Amanda Petrusich praises Seymour's description of a record by Skip James, an artist whose few surviving records loom large in her narrative.
Cable television abounds with programs about people who hoard and haggle over junk. But the record collectors Petrusich studies are a different breed—they aren't stockpiling shellac just to fill space. Instead they seek exceedingly rare country blues, hot jazz, ragtime, cajun, hillbilly, and other varieties of vernacular music recorded in the 1920s and 1930s. Without the work of these collectors, a treasure trove of great music would have been lost, as most recording masters from this period do not survive.
One of the more influential and eccentric collectors here is the late Harry Smith, who compiled the "Anthology of American Folk Music" from his own collection of 78's. The six-LP vinyl collection was released by Folkways Records in 1952 and reissued in 1997 on compact disc. All of the songs on the set were recorded between 1927 and 1932, described by Petrusich as "that fruitful five-year span between the advent of electric recording and the apex of the Great Depression." The anthology made a deep enough impression on Jerry Garcia that the Grateful Dead cofounder helped financially support Smith in the last years of his life.
Harry Smith was not the only collector to have an impact on the development of folk and rock music in the years after World War II. Pete Whelan—who would build a legendary collection, sell it to finance a move to Key West, only to build yet another—released the first reissue of Charley Patton recordings on his Origin Jazz label. Patton was a seminal figure in Mississippi Delta blues music who would influence later bluesmen, as well as artists such as Bob Dylan and Canned Heat.
No reissue of country blues from before World War II is more important than "King of the Delta Blues Singers," the first album of the recordings of Robert Johnson. The 1961 release was sourced both from surviving original masters and from the private collections of, among others, Pete Whelan and Columbia Records executive John Hammond. Johnson would influence the trajectory of rock music in the 1960s, most notably that of Eric Clapton, whose cover of Johnson's "Crossroads Blues" would become his early signature song.
I should note here that many of the collectors featured in Do Not Sell would be annoyed at this line of discussion, and they would have my sympathy to a degree. "For a while," Petrusich writes, "the blues' stepping-stone role in the development of rock n' roll became the genre's primary narrative—this must have enraged collectors, seeing a music so vital and whole relegated to a supporting part—and rock fans were taking a sudden interest in reissue records previously made by and for 78 collectors exclusively."
Petrusich traveled the length of the country, meeting the (mostly) men who have amassed large collections of rare records. Whelan was not only a collector but also the editor and publisher of a magazine called 78 Quarterly, which stands as an amazing artifact in the annals of obsession. The "quarterly" was only aspirational, though it did manage to appear on an annual basis for a few years in the late 1980s and early 1990s. Petrusich glosses over this unusual publication too quickly, but she correctly notes that it is a "tremendous resource and a surprisingly energizing read." It featured multi-issue articles about obscure record labels and artists—stories that required patience from readers, who often had to wait years for the next installment—but the heart of each issue lay in the alphabetical lists of rare jazz and country-blues records owned by Whelan and a coterie of collectors, usually accompanied by letters to the editor complaining about the lists.
Petrusich visited Whelan in Key West, where she saw his record collection as well as his palm-tree collection. One of the records that Whelan played for Petrusich illustrates the elusive nature of music pressed in wax in the 1920s. The artist is Kid Bailey, and the disc "was recorded at the Peabody Hotel in Memphis in 1929, in a session for Brunswick records." As Petrusich relates, "For years, there were rumors … that Bailey may have been a playing partner of Charley Patton's or … that 'Kid Bailey' was actually a pseudonym for Willie Brown, another blues singer who had confounded and titillated collectors for decades."
Do Not Sell at Any Price doesn't devote a great deal of discussion to dollar figures that rare records go for, in part because so many of the collectors that Petrusich interviews acquired their records decades ago, when they were thought of as junk. But in the opposite corner of the lower 48 states from Whelan's Key West lives one collector—John Tefteller of Grants Pass, Oregon—who is willing to pay top dollar for the records he wants. He made headlines in 2013 when he paid $37,100 for a copy of record by Tommy Johnson, of which he owned the only other known copy. His aggressive style involves more than his checkbook. He researches and puts legwork into finding the records he wants. Petrusich compares his methods to her chosen profession. "This was journalism, sort of," she writes. "Tefteller was pursuing his prey with the kind of vehemence typically employed by a PI stalking a client's ex-wife, or a cop chasing a kingpin."
While rock has Memphis and New Orleans has jazz, the unlikely Mecca for country blues lay in Grafton, Wisconsin, where Paramount records were recorded and pressed. In 2002, Tefteller blanketed the area with advertisements and direct mailings looking for records and memorabilia that eventually yielded a previously lost copy of a recording by an artist known as King Solomon Hill and a full copy of the only extant photograph of Charley Patton.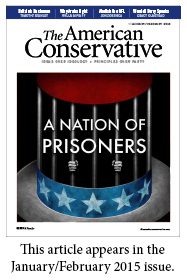 Petrusich's style of journalism is personal, and while studying fanatical record collectors she succumbs to their passion. She accompanies one collector to a sketchy-sounding flea market in rural Virginia and laments the lost treasures when they learn that an early bird beat them to a vendor selling old records. As well as scanning flea markets, Petrusich makes her own pilgrimage to Grafton. Since Tefteller had thoroughly searched the Wisconsin town at ground level, Petrusich decided to act on urban legends about Paramount employees tossing records and recording masters into the Milwaukee River and went diving for some black gold. The odds of finding anything of value were beyond ridiculous, and her dive predictably yielded nothing more than a bit of wisdom. "What I had learned was how intoxicating—how overwhelming and how crushing—the search could be, even (or especially) when it didn't yield any results. I hadn't found a rare Paramount 78, but, just the act of looking had provided and instant remedy to the over saturation of contemporary life."
Among the collectors that Petrusich visits is Joe Bussard of Frederick, Maryland. Now in his late 70s, Bussard started going on the road to search for records as soon as he could drive and amassed a collection that he estimates at 15,000 discs. His fame has led him to be the subject to numerous media profiles, as well as the 2003 Australian documentary "Desperate Man Blues." He branched out from Jimmie Rodgers and country music to build a collection of jazz—a genre he says died in 1933—as well as blues, bluegrass, and cajun. Bussard also founded his own record label, Fonotone, most notable for recording guitarist John Fahey.
Though Bussard has thousands of 78's, he is closely associated with several recordings on the Black Patti label that he purchased for 10 dollars in 1966. A "race record" label selling recordings by black artists intended for black audiences, Black Patti began and ended in 1927. Bussard regales Petrusich with his often repeated tale of finding the records in southwest Virginia after taking a wrong turn while looking for a flea market. "Best left turn I ever made," he tells her. The most prized disc of the bunch, by a mysterious duo known as Long Cleve Reed and Little Harvey Hull, brought an offer of $10,000 in 1966. This recording of the "Original Stack O' Lee Blues," a widely recorded murder ballad that has appeared under numerous titles, may just be the most valuable 78 in the world, but Bussard isn't selling—at any price.
After studying numerous collectors alive and dead, Petrusich attempts to discover what drives a person to devote so much time, energy, and money to amassing old records—possibilities include obsessive-compulsive behavior and addiction, but she ultimately fails to find a satisfactory cause. "The more I thought about why," she writes, "the less I cared. I still don't entirely believe that the collector's work is driven exclusively … by appreciation, but on occasion I find myself feeling profoundly grateful, unconcerned by why they did it or whatever personal consequences their habits may have wrought."
"Whatever called these folks to save these records," she concludes, "I'm thankful that it happened at all." Her gratitude is justified: their work has kept a rich vein of American music from disappearing down the memory hole, music that was worth saving for its own value and also for the influence it would have on the popular styles that followed.
Clark Stooksbury writes from Knoxville, Tennessee.
Latest Articles