When liberalism hurts poor people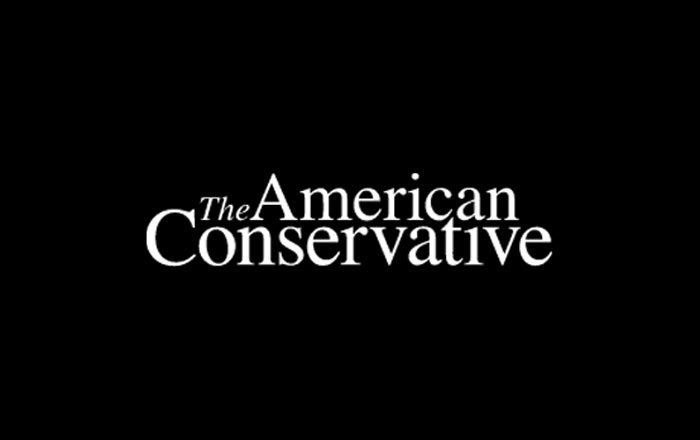 In the comboxes earlier today, a left-of-center commenter said that conservatism is about nothing more than defending the privileges of the powerful. I responded by saying that that was a ridiculous cartoon version of what conservatism is. It goes hand in hand with another self-regarding liberal cartoon: that liberalism is about nothing more than defending the interests of the poor and outcast. I pointed out that many American liberals would never abandon their beliefs in abortion rights and same-sex marriage rights, even if it meant that they could have the full social justice wish list for the poor enacted into law. I'm not saying that they should want to toss over abortion rights and gay rights, not if they believe in these things. What I am saying is that their support for the interests of the poor tends to end where their commitment to sexual autonomy (that is, the fundamental goal of the Sexual Revolution) begins.
Here's a great example of what I'm talking about. In this Atlantic essay, Ralph Richard Banks, a black professor of law at Stanford and author of the recent book Is Marriage for White People?, argues that the increase of the "marriage gap" is correlated with widening inequality in American life:
During the past few decades, marriage has become more associated with socioeconomic status than perhaps at any other time in American history. Marriage has declined substantially among poor people of all races, who are both less likely to marry and more likely to divorce than their counterparts from earlier eras. Meanwhile, the affluent and highly educated are more likely to marry (even if a bit later in life than in earlier eras) and less likely to divorce than their less advantaged counterparts. While college-educated parents tend to delay childbearing until after marriage, less educated women often have children without the benefit of marriage. Indeed, University of Texas sociologist Mark Regnerus has found that among white women who have their first child in their early 20s — which college educated white women tend not to do — fully 60 percent of those mothers are unmarried when their child is born.

The irony here is that those who are best positioned economically to live without a partner or to have a child without being married are the least likely to choose to do so.
A few years back, Kay S. Hymowitz explored the marriage gap in a City Journal essay, and found not just correlation, but causation. Excerpt:
There is growing inequality between the haves and the have-nots. And there are reasons to worry whether the American dream is within the reach of all.

But what two-America talk doesn't get is just how much these ominous trends are entangled with the collapse of the nuclear family. While Americans have been squabbling about gay marriage, they have managed to miss the real marriage-and-social-justice issue, one that affects far more people and threatens to undermine the American project. We are now a nation of separate and unequal families not only living separate and unequal lives but, more worrisome, destined for separate and unequal futures.

Two-America Jeremiahs usually nod at the single-parent family as a piece of the inequality story, but quickly change the subject to describe—accurately, as far as it goes—an economy that has implacably squeezed out manufacturing jobs, reduced wages for the low-skilled, and made a wallet-busting college education crucial to a middle-class future. But one can't disentangle the economic from the family piece. Given that families socialize children for success—or not—and given how marriage orders lives, they are the same problem. Separate and unequal families produce separate and unequal economic fates.
Keep reading — this is good:
[A]round 1980, the family-forming habits of college grads and uneducated women went their separate ways. For the next decade the proportion of college-educated moms filing for divorce stopped increasing, and by 1990 it actually starting going down. This was not the case for the least educated mothers, who continued on a divorce spree for another ten years. It was only in 1990 that their increase in divorce also started to slow and by 2000 to decline, though it was too late to close the considerable gap between them and their more privileged sisters.

Far more dramatic were the divergent trends in what was still known at the time as illegitimacy. Yes, out-of-wedlock childbearing among women with college diplomas tripled, but because their numbers started at Virtually Nonexistent in 1960 (a fraction of 1 percent), they only moved up to Minuscule in 1980 (a little under 3 percent of mothers in the top third of education distribution) to end up at a Rare 4 percent.

Things were radically different for mothers in the lower two educational levels. They decided that marriage and children were two entirely unconnected life experiences. That decline in their divorce rate after 1990? Well, it turns out the reason for it wasn't that these women had thought better of putting their children through a parental breakup, as many of their more educated sisters had; it was that they weren't getting married in the first place. Throughout the 1980s and nineties, the out-of-wedlock birthrate soared to about 15 percent among mothers with less than a high school education and 10 percent of those with a high school diploma or with some college.
And:
There is something fundamentally different about low-income single mothers and their educated married sisters. But a key part of that difference is that educated women still believe in marriage as an institution for raising children. What is missing in all the ocean of research related to the Marriage Gap is any recognition that this assumption is itself an invaluable piece of cultural and psychological capital—and not just because it makes it more likely that children will grow up with a dad in the house. As society's bulwark social institution, traditional marriage—that is, childbearing within marriage—orders social life in ways that we only dimly understand.

For one thing, women who grow up in a marriage-before-children culture organize their lives around a meaningful and beneficial life script. Traditional marriage gives young people a map of life that takes them step by step from childhood to adolescence to college or other work training—which might well include postgraduate education—to the workplace, to marriage, and only then to childbearing. A marriage orientation also requires a young woman to consider the question of what man will become her husband and the father of her children as a major, if not the major, decision of her life. In other words, a marriage orientation demands that a woman keep her eye on the future, that she go through life with deliberation, and that she use self-discipline—especially when it comes to sex: bourgeois women still consider premature pregnancy a disaster. In short, a marriage orientation—not just marriage itself—is part and parcel of her bourgeois ambition.

When Americans announced that marriage before childbearing was optional, low-income women didn't merely lose a steadfast partner, a second income, or a trusted babysitter, as the strength-in-numbers theory would have it. They lost a traditional arrangement that reinforced precisely the qualities that they-and their men; let's not forget the men!—needed for upward mobility, qualities all the more important in a tough new knowledge economy. The timing could hardly have been worse. At a time when education was becoming crucial to middle-class status, the disadvantaged lost a reliable life script, a way of organizing their early lives that would prize education and culminate in childbearing only after job training and marriage. They lost one of their few institutional supports for planning ahead and taking control of their lives.

Worst of all, when Americans made marriage optional, low-income women lost a culture that told them the truth about what was best for their children. A number of researchers argue that, in fact, low-income women really do want to marry. They have "white picket dreams," say Kathryn Edin and Maria Kefalas in Promises I Can Keep: Why Poor Women Put Motherhood Before Marriage, and though the men in their lives cannot turn those dreams into reality, they continue to gaze longingly into the distance at marriage as a symbol of middle-class stability and comfort. What they don't have, however, is a clue about the very fact that orders the lives of their more fortunate peers: marriage and childbearing belong together. The result is separate and unequal families, now and as far as the eye can see.
The point of all this? The idea that marriage is optional, that one need not be married to fulfill one's sexual desires, or to raise children, has been catastrophic for the poor and working classes. The cornerstone of post-1960s American liberalism — the sacrosanct status of sexual autonomy and all that comes from that — has been a disaster for the very people with whom sentimental liberals (usually urban whites, often academics) prefer to think they stand in solidarity.
Now, it is also true that unthinking conservatives, in their blind worship of the free market, have ignored the way economic liberalism has worked to deconstruct traditional sexual and familial mores. The truth is, in their own ways, neither American liberalism nor American conservatism of the past 40 years has been very good for the poor or the working class.
Latest Articles