What Scientism Is, And Is Not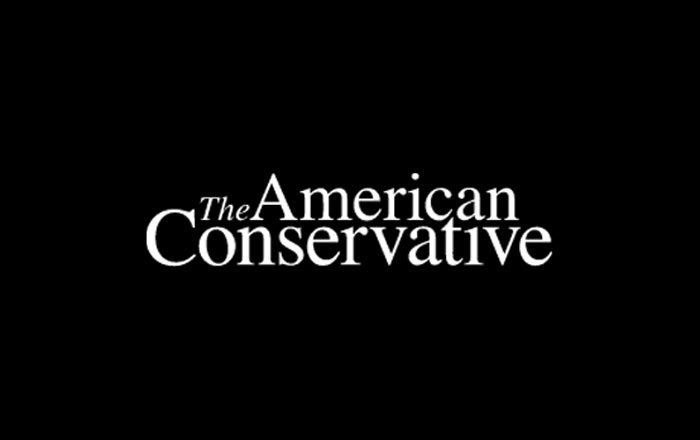 In yesterday's Neil deGrasse Tyson discussion over scientism, more than a few readers denied that scientism was anything other than a right-wing culture warrior concept to denigrate science that did not suit the right's ideological goals. This is not true. Here's a long, rewarding 2012 essay about scientism from The New Atlantis by Austin L. Hughes, the Carolina Distinguished Professor of the Biological Sciences at the University of South Carolina. Excerpts:
When I decided on a scientific career, one of the things that appealed to me about science was the modesty of its practitioners. The typical scientist seemed to be a person who knew one small corner of the natural world and knew it very well, better than most other human beings living and better even than most who had ever lived. But outside of their circumscribed areas of expertise, scientists would hesitate to express an authoritative opinion. This attitude was attractive precisely because it stood in sharp contrast to the arrogance of the philosophers of the positivist tradition, who claimed for science and its practitioners a broad authority with which many practicing scientists themselves were uncomfortable.

The temptation to overreach, however, seems increasingly indulged today in discussions about science. Both in the work of professional philosophers and in popular writings by natural scientists, it is frequently claimed that natural science does or soon will constitute the entire domain of truth. And this attitude is becoming more widespread among scientists themselves. All too many of my contemporaries in science have accepted without question the hype that suggests that an advanced degree in some area of natural science confers the ability to pontificate wisely on any and all subjects.

Of course, from the very beginning of the modern scientific enterprise, there have been scientists and philosophers who have been so impressed with the ability of the natural sciences to advance knowledge that they have asserted that these sciences are the only valid way of seeking knowledge in any field. A forthright expression of this viewpoint has been made by the chemist Peter Atkins, who in his 1995 essay "Science as Truth" asserts the "universal competence" of science. This position has been called scientism — a term that was originally intended to be pejorative but has been claimed as a badge of honor by some of its most vocal proponents. In their 2007 book Every Thing Must Go: Metaphysics Naturalized, for example, philosophers James Ladyman, Don Ross, and David Spurrett go so far as to entitle a chapter "In Defense of Scientism."
More:
Modern science is often described as having emerged from philosophy; many of the early modern scientists were engaged in what they called "natural philosophy." Later, philosophy came to be seen as an activity distinct from but integral to natural science, with each addressing separate but complementary questions — supporting, correcting, and supplying knowledge to one another. But the status of philosophy has fallen quite a bit in recent times. Central to scientism is the grabbing of nearly the entire territory of what were once considered questions that properly belong to philosophy. Scientism takes science to be not only better than philosophy at answering such questions, but theonly means of answering them. For most of those who dabble in scientism, this shift is unacknowledged, and may not even be recognized. But for others, it is explicit. Atkins, for example, is scathing in his dismissal of the entire field: "I consider it to be a defensible proposition that no philosopher has helped to elucidate nature; philosophy is but the refinement of hindrance."

Is scientism defensible? Is it really true that natural science provides a satisfying and reasonably complete account of everything we see, experience, and seek to understand — of every phenomenon in the universe? And is it true that science is more capable, even singularly capable, of answering the questions that once were addressed by philosophy? This subject is too large to tackle all at once. But by looking briefly at the modern understandings of science and philosophy on which scientism rests, and examining a few case studies of the attempt to supplant philosophy entirely with science, we might get a sense of how the reach of scientism exceeds its grasp.
Read the whole thing.  It's a very, very rich and lucid commentary on the issues involved in the discussion, from a scientist himself. Hughes says that scientists and others who fall into scientism do so because they make "philosophical errors," and tend to think that anything scientists say must be "scientific" because they were said by scientists. It's also the case that in popular culture, many things can be said to be "scientific" if they appear to conform to a scientific theory. Hughes, who is an evolutionary biologist, writes about the dangers of scientism:
Advocates of scientism today claim the sole mantle of rationality, frequently equating science with reason itself. Yet it seems the very antithesis of reason to insist that science can do what it cannot, or even that it has done what it demonstrably has not. As a scientist, I would never deny that scientific discoveries can have important implications for metaphysics, epistemology, and ethics, and that everyone interested in these topics needs to be scientifically literate. But the claim that science and science alone can answer longstanding questions in these fields gives rise to countless problems.

In contrast to reason, a defining characteristic of superstition is the stubborn insistence that something — a fetish, an amulet, a pack of Tarot cards — has powers which no evidence supports. From this perspective, scientism appears to have as much in common with superstition as it does with properly conducted scientific research. Scientism claims that science has already resolved questions that are inherently beyond its ability to answer.
I'm going to ask everyone here to refrain from commenting on this article unless you've read Hughes's entire essay. It's important. Scientism is a real thing, it's a powerful thing, and Hughes gives plenty of examples of it.
Latest Articles