On Learning Your Unborn Daughter Has Brain Damage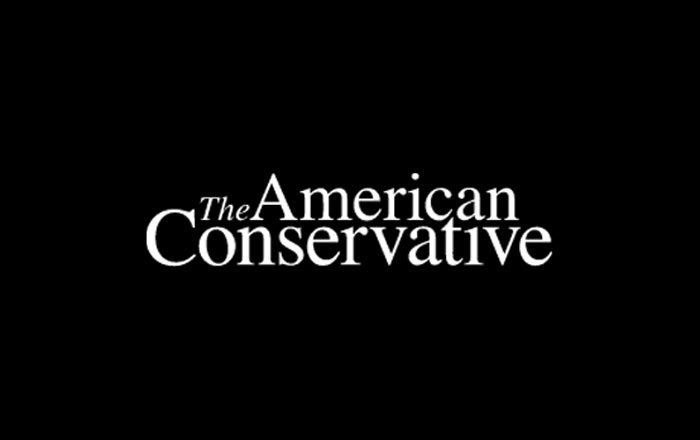 While we're talking about amazing grace in everyday life, look at the letter I received from a reader and regular commenter the other night. I share it with you with his permission, though I've agreed not to identify him by name:
Hi Rod,

Because I love your blog, and feel that you may be interested, I wanted to share with you some experiences my wife and I have had this past week with our unborn daughter, who is now due in just 5 weeks.

My wife and I have been married for almost eight years. We have "unexplained infertility," which means we were unable to get pregnant naturally, but all of our infertility tests have been normal. It took us 5 years and four rounds of in vitro fertilization to have our first daughter, who is now 18-months old. She is our greatest joy.

Amazingly, about 1 year after our daughter was born (and 2 months after we started "trying") we naturally conceived another child. What a miracle!

We found out we are going to have another girl. She is due on September 14 (in just 5 weeks). We have thought of her as our miracle baby (I joking refer to her as being our immaculate conception). Up until this week everything was going well with the pregnancy.

On Thursday, however, my wife had her regular 35-week prenatal checkup. The doctor did a quick ultrasound because the baby was breech position and he wanted to see if she'd flipped. That ultrasound showed that my wife had too much amniotic fluid, so he referred her to see a perinatologist. On Friday we had that appointment.

What we assumed would be a routine visit with an ultrasound turned into a 3-hour ordeal, during which the doctor found that our unborn daughter has a cyst in her brain (and a few other brain developmental abnormalities) that likely reveal a genetic defect of some sort. It was a shock, to be sure, but an interesting and almost beautiful experience for us. We learned that our daughter will likely be mentally disabled — though to what extent we don't know, and cannot know until she is born. We have much more testing to undergo (genetic testing, etc.), but the doctor told us we need to prepare for the likelihood that this will be a special child.

Strangely, while he was delivering the news, it didn't even occur to me to be scared, angry, or even really sad. Instead I felt the greatest love for this child of mine, my daughter, my beautiful baby, who will likely be different than we had hoped.

My wife and I are both LDS, and I immediately thought of an LDS scripture which states, simply: "Remember the worth of souls is great in the sight of God." I truly believe that. Every soul is precious, including this little girl.

I still believe that this is our miracle baby, and that God is sending us a blessing. I know it will be hard, but life is hard, and this baby is part of life. I have been continually thinking of the line from Julian of Norwich: "All shall be well, and all shall be well, and all manner of things shall be well."

What a wonderful life.
I don't even know what to say. You just never know what kind of people you are privileged to share the world with. Sam M., you have the floor here; I'm speechless.
UPDATE: And Sam M. responds to this reader:
Wow. In this case, floors are for kneeling and praying. I availed myself of the opportunity immediately upon reading this, first to ask for the health of all involved, but second for thanks. Thanks that this baby is coming to a family that is willing and able to help her–and open to the joy that such a baby brings to the world.

Out Beatrice just turned one. She has Down Syndrome. She is our sixth and she changed our lives in ways I cannot even describe. My wife and i are better people. So are our kids. Is it a challenge? Yes. Sure it is. But I am looking at her right now. She is our life.

Rod, please feel free to pass along my e-mail to the reader.

One thing I can tell you to prepare and plan for is the communication of this reality to friends and family if it is not already done. We did not know ahead of the pregnancy. I actually diagnosed her about 15 minutes after the delivery.

One of the best things I ever did was use Facebook, which I almost never use, to communicate this news. I introduced everyone to her and in doing so mentioned, yes, she has DS. But not in a sad way. I had a picture of our two other daughters holding her, all smiles. The still LOVE her immensely.

People just don't know how to respond. THey want to say "congratulations," but don't know if they should.Or how to. Or how to address the diagnosis. I have been told numerous times that it broke the ice and allowed people to be happy for us.

The medical issue will be a mountain to climb. Who knows what the genetic counselor said to do. But cordon that off and keep doing what you are doing. You are doing this right. You really are. Congratulations.

Beatrice is murmuring at me as I type this. Gah. She is life, and she is love. Like your daughter, she is a beautiful baby. Thank you for sharing her with the world.
UPDATE.2: Former TAC publisher Wick Allison writes:
Sam M., your note rekindled for me the same emotions my wife and I felt at the birth of our Chrissie, 26 years ago. After delivery, the doctors huddled over the little pink blanket a few feet away before stepping over with professionally concerned faces to announce, "She is Down Syndrome. The markers are all there. She will have to be put in a home." [Yes, it was only 25 years ago, the evidence was in, the homes were being dismantled, but this was major New York hospital. Medical news may travel fast, but medical prejudice does not.]

I reached to take our baby out of their hands and to place her on her mother's breast, while we both said in one voice, "Our daughter is coming home."

In Scripture we are told to read the signs of the times. Chrissie has been a sign in our lives, an accomplished secret hoarder of Diet-Cokes who is herself an ever-flowing vessel of unconditional love. It was the little children — by their guilelessness, by their unabashed appetites, by their utter need, by the spring-readiness of their laughter — that Jesus gathered to himself. It is the ever-child among us that our family of six has gathered to, and her being is so powerful a presence that all our problems, failures, tragedies, and successes make little impress on her. All are met with love. When these things of life — so hurtful, so prideful — are met with utter love they seem to just fade into another place. True order is restored, true balance. The world is mostly distortion. Love holds up the mirror of Reality.

Sam M., yes, what a wonderful life. And to know you are blessed is to be doubly blessed.
Latest Articles