Public Schools And Solidarity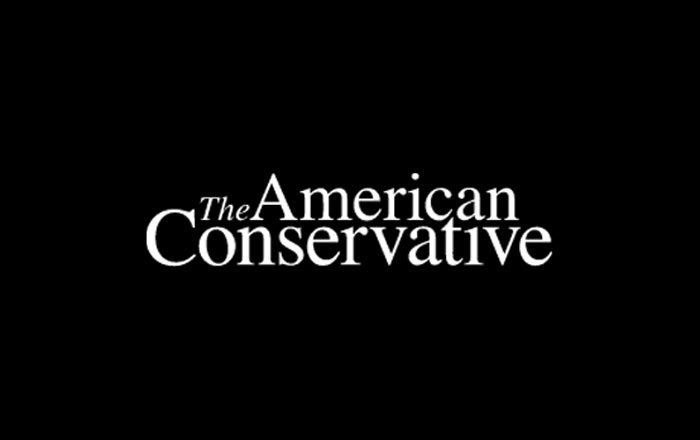 In East Baton Rouge Parish, a public spat has erupted between John White, the Louisiana state education chief and Bernard Taylor, the superintendent of troubled East Baton Rouge Parish public schools.  Excerpt:
At the same time state Sen. Bodi White, R-Central, accused district officials of "gaming the system" by moving talented students into failing public schools to improve school scores, and avoid having them taken over by the state and placed in the Recovery School District.

Bodi White noted that some parents were upset about the local board's approval in April of moving about 100 gifted and talented students this fall from Glen Oaks Park Elementary, which is rated C by the state, to nearby Merrydale Elementary, which is rated F, to avoid state intervention.

More than 100 students at F-rated Mayfair Middle and 300 students at F-rated Delmont Elementary schools are being reassigned this fall as part of another bid to avoid state intervention.

"They are forcibly moving families," John White said. "They are very upset about it."
It appears that what East Baton Rouge is doing is not illegal, however. But can you imagine being the parent of a child who does well in school, being told that your kid is being reassigned to a failing school precisely because of her academic success?
There is a larger issue in that parish, over the public schools. For some time now, there has been a movement (championed in the legislature by the aforementioned Rep. Bodi White) to create a breakaway public school district in the southern part of the parish. It hasn't gotten very far, for various reasons. Excerpt:
Advocates have argued the new district would have been smaller and better able to serve the children in the southeast Baton Rouge area. Supporters from the community group Local Schools for Local Children say around 86 percent of the students from the East Baton Rouge system attend schools that are ranked C, D, or F by the state, leaving only a small portion of students in top-performing schools.

But the legislation faced fierce opposition from those who say the measure would slice away at funding for the old district while limiting students' choice for magnet schools and gifted and talented programs. Opponents have also argued the districts would allow the new school system to "walk away" from the financial obligations they owe to retirees.

Belinda Davis, president of One Community One School District, a group fighting the breakaway, said they'll be pushing for meetings with supporters of the southeast school district to see how both sides can come to an agreement on how to educate their children.

"We know that the East Baton Rouge Parish school system is stronger as one system. And we're committed to working with parents in the southeast to continue improvements in the East Baton Rouge system," Davis said. "We would love to harness all of this energy and put it toward improving quality for all kids, not just 7,000."
Like so many things in public education these days, there is a significant racial element to this. The Southern part of the parish is predominantly white, and relatively wealthy; the northern part of the parish is predominantly black, and … not.
Seen one way, the attempt at creating a breakaway school district is an effort to cut white, relatively well-off students off from black, relatively poor black students, building a structure of de facto segregation by race and class, and further impoverishing an already struggling public school system. Plus, it would further divide an already-strained city along racial lines.
Seen another way, this is a last-ditch, sauve qui peut attempt by white middle-class people in the parish to save their public schools from the social and cultural dysfunction of the black underclass in the northern part of the parish, which (on this view) is dragging the entire public school system down. The ongoing collapse of East Baton Rouge public schools has been a key driver of white middle-class outmigration into my own parish, and into the town of Zachary, a neighboring northern suburban school system, which is one of the best in the state.
This is a painful situation all around, one that speaks directly to the question, "Who is my community?"
It's completely understandable that opponents of the proposed school district see it as a potentially mortal blow to the parish school system. If the middle-class white people of south Baton Rouge want out, what kind of message does that send about how those folks see their membership in the city? What kind of message does that send about the future of the city? More specifically: what would that say about the grand project of desegregation, and building one, deracialized community out of the history of slavery and Jim Crow?
It's completely understandable that proponents of the proposed school district would be unwilling to sacrifice their children's educations to a school system increasingly dominated by a black underclass whose social problems are chronic, and get in the way of educating their children. The message they may wish to send is: "We have no faith that you are going to fix your problems, and we don't want to lose our schools because you can't get your act together."
In the 1980s, a federal judge forced East Baton Rouge Parish schools to implement a strict busing plan to remedy segregation. That appears to have been the thing that began the destruction of the parish school system, as the Times-Picayune observed in 2007. Excerpt:
As the clock continues to tick on many desegregation cases across the state, experts warn that over the years cases have had an unintended consequence: Middle-class whites and blacks flee integrated public school systems after fears of declining quality of education.

New Orleans public schools were one of the first systems in the state to be released from court supervision, after administrators shifted attendance zones to maintain balance in schools. But by the time the district was released, white students were leaving in droves for public schools in surrounding parishes. By the mid-1980s, low-income, black students made up 90 percent of the district.

"If this was all about desegregating schools, it didn't work," said Stephen Caldas, a desegregation expert at Hofstra University in New York who formerly taught at the University of Louisiana-Lafayette. "The consequences were pretty much the opposite of what we want: The middle class left, took all of their social capital and financial capital, and moved to the middle-class parishes that surround them."

East Baton Rouge Parish schools were released from federal court supervision a few weeks ago in a case that dated back to 1956. But many critics have said the long federal case there strayed from its intended goal.

During the intervening 51 years, a federal judge recused himself, and two parish towns, Zachary and Baker, formed their own school districts in protest. Schools fell into disrepair; no new school taxes were passed for nearly three decades, from the late '60s until 1998.

Former Superintendent Gary Mathews, who ran the district from 1995 through 2001, publicly said conditions in the schools were "comparable to that of some Third World countries."

Up until 1981, little was done to integrate the schools, so a federal judge stepped in with a sweeping plan to bus students and combine many schools.

The decision caused white families, who at the time made up 60 percent of the student population, to largely abandon the system. Since the late 1970s, the number of white students declined from nearly 42,000 to fewer than 8,000, and private school enrollment has surged. Black students make up nearly 80 percent of the district's population.

"The very children for whom the desegregation order was intended turned out to be those who were harmed the most by the atrocious forced-busing plan that was in place," said Mathews, who now works as a superintendent in Williamsburg, Va. "My view is the courts had the right motive, but they were employing the wrong means."
You could say that the white parents who abandoned the public schools did so for racist reasons. You could also say that they despised the fact that a federal judge was forcing them to abandoned their neighborhood institutions, and bus their kids across town to achieve a utopian scheme. Whatever the case, it happened — and, as the T-P article points out, the black middle class left too; it didn't want to sacrifice its children either to underclass dysfunction. That black middle class people left the system too shows that it's not just a race thing, but a class and culture thing.
So, now the East Baton Rouge system is reduced to moving gifted students still in the system — and, given the geography of these schools, these are almost certainly gifted black students — to failing schools to boost the test scores. What kind of message does that send to those students and their parents? That these children are pawns in a game designed to protect a system that doesn't work? You can bet that if the parents of any of these kids have a chance to move to a suburb, they will. Who could blame them? It gets back to the issue raised yesterday in the "Black Flight" piece: Should middle-class, achievement-oriented black people feel compelled to submit to the social pathologies of the black underclass out of a sense of racial solidarity?
All this makes me think about how real community solidarity requires reciprocity, and a sense that we all share the same basic mission, and the same basic values and commitment to living by them. That is what we do not have. In the Black Flight situation, some believe black middle-class people should be expected to tolerate all kinds of behavior destructive of their community norms (and the values that inspire that behavior) out of solidarity. Guess what? The middle-class people share the same ethnicity as the underclass people, but not the same culture. Culture matters most of all — and some cultures are a lot better than others. At what point do you discern that some cultures, in fact, are anti-cultures, and cannot be endured without destroying your own?
Latest Articles