Jesuits Gonna Jesuit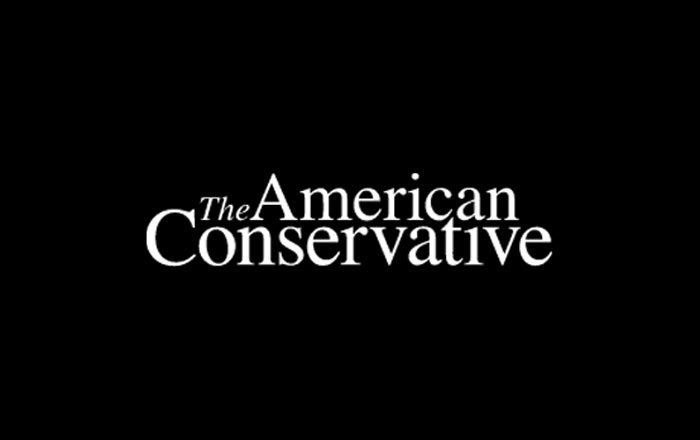 Seattle University president Stephen Sundborg, SJ, brings 21st century Ignatian cogitatin' to a moral crisis enveloping his Jesuit-run campus. From The Spectator, the campus newspaper:
Seattle University hosted its 10th annual Drag Show earlier this month. The event was lauded as a celebration of inclusion and acceptance that provided a safe space and fun environment for students to explore their identities. The cover of the April 11 edition of the Spectator featured a photograph of a Seattle U student performing on stage at the drag show.
The photo featured a provocative crotch shot. That upset Father Sundborg, 75, muchly:
Sundborg told the Spectator he was "very, very embarrassed and ashamed" of the cover photo.

"I thought it was indecent," Sundborg said. "I thought it offended all dignity and respect of sexuality and of persons of bodies. I think it was a mistake on the part of the editorial staff to put that on the cover. I was offended by it… Anybody who would see that who has a sense of propriety would find that offensive."
"Persons of bodies." Whut? More:
Sundborg said he was not alone, and that he encountered other faculty on campus who expressed a similar disdain for the photo, though he would not disclose who.

"I allow the drag show," Sundborg continued. "Most Jesuit-Catholic universities would not. But then to go and show that pose—indecent pose—from a drag show on the cover is taking it too far. It doesn't support me in my support of having the drag show on campus, which I allow to have, which I needn't do, but I do. But then to take it and to push it to the cover of a magazine with an indecent pose from that, expose it out—these are not people then that have chosen to go to a drag show that are seeing that. These are not people who understand what that is. They've taken it too far."
So Father Sundborg lets young men dress up like women and perform on stage for an audience, but he's angry at the campus newspaper for showing a photo of what he, Father Sundborg, permitted on campus?! What a silly, silly man.
Another Jesuit on campus admitted to removing copies of the drag issue of the campus paper from distribution points, and throwing them away. Chris Paul, head of the communications department at Seattle Jesuit, said that's not cool, man:
"When I saw the cover image, I didn't understand the consternation. I felt like it was a really beautiful image and a great cover shot," Paul said.

Paul continued, explaining that the university often supports the Spectator and other student-run media when it is more tame. But, once reporting becomes deeper and more critical, Paul said, the university changes its tune.

"We need to get told the truths that are uncomfortable, too," Paul said. "That's how we press forward. Taking a bunch of newspapers doesn't help us do that."
The truth that … what? Crotches exist? The Marshall McLuhan of his generation sets down the bong pipe to offer sage advice:
Instead of removing newspapers from stands, he suggested a better approach would have been to write an open letter to the Spectator in order to engage in a community-wide dialogue on issues pertaining to gender identity and censorship.

"We should challenge ourselves to dare forth," Paul said. "If we're going to ask [students] to be leaders for a just and humane world, they're going to do things that are just and humane. Shutting down that speech when it is uncomfortable for us doesn't help us get our students there. We've taught them skills to help them push buttons, and sometimes the buttons they push are gonna be ours."
It is just and humane to stage Jesuit college drag shows and publish crotch shots of college boys masquerading as wimmen. Isn't it obvious? To persons of bodies, I mean. Those that push persons of buttons. On the butt. Which they needn't do, but they dare forth to do.
A 2010 graduate of Seattle University writes to the campus paper to denounce Father Sundborg. Excerpts:
My four years at Seattle University were powerful. I came out in September of my freshman year and didn't waste any time making it known. After 17 years of hiding, fear, and anxiety, I burst out of the closet because it was my only option.
It was Seattle University—a Jesuit Catholic institution—that propelled me out of that dark and restrictive space. In combination with friends, professors, and OMA programs, it was a Jesuit on campus who encouraged me to live openly, honestly, and to be myself because I, too, was made in the image of God. That is precisely why the administration's response to an editorial choice like this is so jarring and disappointing.
The photo itself is not egregious. It's fierce. That bodysuit and heels combo is not an easy thing to pull off, nor is the pose itself. While my guess is the majority of the student body saw the image and didn't bat an eye, it is clear that Fr. Sundborg and Fr. Leigh evaluated the photo from a cisgender, heterosexual-lens. Anything outside this antiquated scope may be deemed "embarrassing and indecent" if you're operating under the context of gender as binary.
As a person of body, I was thinking the same thing. More:
This cisgender, heterosexual lens is not new for queer people. We've had to try and fit within the frame our entire lives. Spaces are not often designed for us. Movies and plays and books and television and music is not made for us. It is events like this drag show that allows students to escape the strict and rigid confines of heterosexual spaces and explore gender. A space on campus is completely queered if only for one short evening; queer bodies are celebrated; queer experience is celebrated. Celebrating students, Fr. Sundborg, is never embarrassing or indecent.
Poor Father Sundborg, who so recently and wokely asked, "Where are whites demanding that Colin Kaepernick deserves a job?" This elderly Jesuit is speaking truth to white power and letting the young folks have their annual drag show, and this is the thanks he gets from those punks at the student paper? Geez!
It costs $61,608 per year to be educated at this freak farm.
Below, members of the men's rugby team doing their drag routine at the recent to-do. Seems to me that The Spectator's crotch-shot cover image told the truth about Father Sundborg's post-Christian cabaret. If only the Holy Father knew! (Mmmmph!).
[youtube https://www.youtube.com/watch?v=GbqBNQnzhJs&w=525&h=300]
UPDATE: After this, let's have a big round of applause for what Catholic University of America president John Garvey is doing at his school to retain its Catholic identity. I'm serious. This is a Goofus-and-Gallant comparison.
Latest Articles