Trump's Campaign Considers the Sunbelt Strategy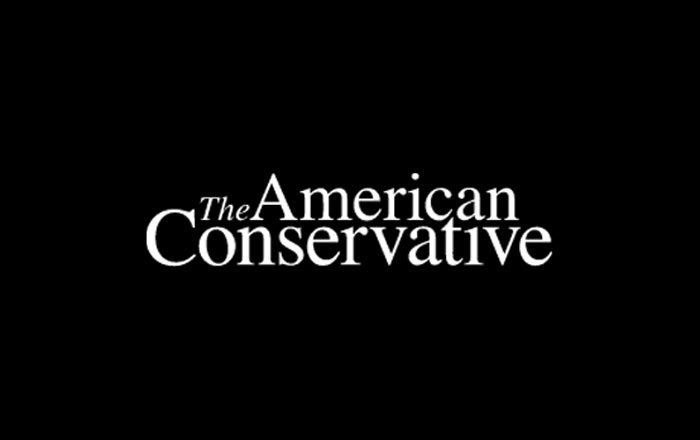 President Donald Trump officially announced his re-election bid back in June, but his campaign for a second term has only recently begun to take shape—even as congressional Democrats move toward preventing him from finishing his first one.
Trump will run again amidst a serious impeachment inquiry, an unprecedented spectacle (Bill Clinton was impeached and then acquitted in his second term). After the Robert Mueller report, Trump looked to be running next November without the distraction of a trial for his political life, freed up to pursue deals in the Persian Gulf, the DMZ, in Beijing and in Kabul.
But now warhawk winds are blowing again—a deal with the mullahs seems less likely than war—even as the knives are out for the president in Congress' lower chamber. Trump fights with House Speaker Nancy Pelosi as Secretary of State Mike Pompeo feuds with Foreign Minister Javad Zarif.
Trump's third address to the United Nations General Assembly barely registered Tuesday. The sordid news out of Ukraine engulfs not only the president himself but also, in a wild twist, the former vice president, the leading candidate for the Democratic nomination.
Former White House chief strategist and Trump campaign CEO Steve Bannon told me that American politics can now be bifurcated into a "pre 5 pm world" and a "post 5 pm world," a nod to Pelosi's bombshell close of business announcement of an impeachment inquiry. "His presidency can be divided by that line of demarcation," Bannon said.
It is against this backdrop the Trump campaign team will pursue a strategy for re-election that is controversial even within Republican ranks. In 2016, Trump won by leveling Democrats' vaunted Midwestern blue wall, winning Rust Belt states that in some cases hadn't voted Republican since the 1980s. These states have older, whiter populations and economic problems, in contrast with the affluent, growing, and increasingly diverse Sun Belt, which runs from the country's southeast to southwest. That's why some within the Trump re-election effort itself are quietly rumbling about the strategy favored by campaign manager Brad Parscale and his political kingmaker, Trump son-in-law Jared Kushner.
Kushner has been telling the conservative donor circuit that Republicans could be competitive in the Mountain West, namely Colorado, and even the Pacific Northwest, namely Oregon, a state last targeted by the GOP with any seriousness in 2012 by Mitt Romney.
Kushner has also told Republican grandees that the African-American vote is ripe for conservative capture. And the senior counselor to the president believes some ex-convicts are registering to vote as Republicans, with gratuitously imprisoned African Americans among the central beneficiaries of the administration's criminal justice reform. The appointment of Robert O'Brien as national security adviser was orchestrated in part because of the Trump family's esteem for how the former hostage negotiator facilitated the Swedish release of American rap star A$AP Rocky.
Some are worried that other administration policies—such as the new crackdown on e-cigarettes—could complicate the Kushner-favored approach toward new constituencies, including the young.
Much depends on who the Democrats nominate. Representative Matt Gaetz and others in Trump's orbit have told me the president prefers to run against Joe Biden. Earlier this year, when Biden's stock in the race was higher, the president said as much. "Looks to me like it's going to be SleepyCreepy Joe over Crazy Bernie. Everyone else is fading fast!" he tweeted in May. Some campaign staffers and interlocutors whisper that this giddiness is a mistake. Hailing from the Irish Catholic middle class, the Scranton-born former vice president and senator could help reclaim the Midwest for the Left. Biden's popularity with African Americans could stretch the map in the South into Georgia, a state Barack Obama nearly won in 2008.
But if the Democrats anoint Elizabeth Warren, it's a different race. That's how the Kushner-Parscale approach could actually work. A little noticed news item this month: New Mexico's Democratic governor, Michelle Lujan Grisham, has signaled she wants to waive college tuition in the state. For the Left, what would normally be another happy sign of America's socialist lurch could be a foreboding development. New Mexico is rich– awash in fracking money. Who wants to ban fracking? Warren, the senior senator from Massachusetts. Republican operatives are gleeful at the prospect of capital Wall Street money splitting from the Democrats. This also happened in 2012, when finance favored Romney. As a Republican staffer told McClatchy reporter David Catanese this week: "I'm so excited. She is the only one we can beat."
The Democratic contest looks to be a slog, however—a potentially brutal three-way race between Biden, Warren, and Vermont Senator Bernie Sanders. For now, amid the din of impeachment, a nervous Right waits to see the shape of things to come.
Curt Mills is senior writer for The American Conservative.
Latest Articles