Realism & Restraint
The Small But Brave Cadre of Conservative Anti-War Republicans
They didn't put their finger to the political wind when it came to Syria and Yemen.
A comparative case study has demonstrated that only one political party has a principled (albeit small) contingent of legislators who care more about ending U.S. intervention overseas than partisan positioning.
In February, the House of Representatives voted in favor of House Joint Resolution 37, which directed "the removal of United States Armed Forces from hostilities in the Republic of Yemen that have not been authorized by Congress." This, along with its complementary senate vote, was the first congressional invocation of the War Powers Act in the law's history.
Then last month, the House voted in favor of House Joint Resolution 77, a resolution condemning "the decision to end certain United States efforts to prevent Turkish military operations against Syrian Kurdish forces in Northeast Syria." This vote was in opposition to President Donald Trump's announced withdrawal from the Syrian-Turkish border.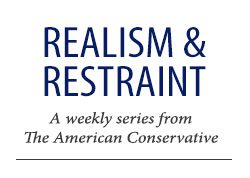 Neither U.S. involvement in the Syrian Civil War, nor U.S. material support for the Saudi-led war on Yemen have been authorized by Congress, making them illegal American wars. The Trump administration opposed both resolutions, and stopping House Joint Resolution 37 was only the second veto of Donald Trump's presidency.
Out of the House's 435 members, only 11 voted to end both the war in Yemen and to draw down in Syria. They are Andy Biggs of Arizona, Mo Brooks of Alabama, Warren Davidson of Ohio, Matt Gaetz of Florida, Louie Gohmert of Texas, Trey Hollingsworth of Indiana, Jim Jordan of Ohio, Thomas Massie of Kentucky, Mark Meadows of North Carolina, Alex Mooney of West Virginia, and Bill Posey of Florida.
Notice anything? They're all Republicans. But that shouldn't surprise you.
"There is a long and honorable tradition within the Republican Party of anti-interventionism, of nationalism, what's sometimes called isolationism, which technically isn't a friendly or accurate term," explains historian Jeff Taylor, who chairs the Department of Political Science at Dordt University.
"Back to the Progressive Era, even before the rise of the modern conservative movement, you had an anti-establishment; I would call it a populist-nationalist movement within the Republican Party," Taylor says. "Back then [it was] led by men such as Robert La Follette in the U.S. senate, and there were others . . . Hiram Johnson of California and William Borah of Idaho."
"This was a tradition that had eloquent individuals who had fiercely held beliefs, and some of them had positions of power."
Another example in this lineage is Ohio Senator Robert Taft who opposed U.S. entry into the NATO alliance and called the Korean War unconstitutional. Taft, son of the former president and a three-time national candidate in his own right, was so associated with the GOP and its Midwestern base that he was known as "Mr. Republican."
In the modern era, this same spirit imbued the presidential campaigns of both Pat Buchanan and Ron Paul—the former in his fight against the Gulf War and George H.W. Bush's aspirations towards a New World Order, and the latter in his opposition to the War on Terror and its resultant overseas regime changes.
Today, there is an 11-person cadre of Republican congressmen willing to put constitutional devotion, fiscal sanity, and ethical antipathy to feckless wars above political expediency.
"America has been made and kept free by a long line of heroes who fight and win our wars. But our Founders knew that a nation goes to war, not just its military. For that reason, the Constitution delegates the authority to declare war and authorize military force specifically to Congress," Representative Warren Davidson told TAC, explaining his twin votes. "But Congress has shirked that duty. Instead, they have relied on the 2001 authorization for nearly two decades. America owes it to our men and women in uniform to equip them with all they need to fight and win. That begins with clearly defined, duly authorized missions. Only then can they know that our nation truly stands with them in the fights they so bravely win on our behalf."
Echoing these sentiments, Representative Thomas Massie notes: "President Trump campaigned and won on a less interventionist foreign policy. This has emboldened some Republicans to follow their conscience on this issue. But sadly, at the same time, it's caused the media and some congressmen on the anti-war left to switch positions."
Massie is correct. No Democrat voted to continue intervention in Yemen, and simultaneously no Democrat voted to defend withdrawing from northern Syria. Every member automatically took the inverse view of the Trump administration. Democratic opposition to war is partisan, not principled.
Hawaii representative and Democratic presidential candidate Tulsi Gabbard voted in favor of the Yemen resolution in February and did not vote on House Joint Resolution 77 regarding Syria. Her office did not return a request for comment to explain her absence. Gabbard has since introduced her own Syria withdrawal resolution.
Republican-turned-Independent representative from Michigan Justin Amash voted "Present" on both resolutions. Amash's haughty attitude stems from his contention that such resolutions present a "false choice." This did not prevent the congressman from calling President Trump a "fraud" for vetoing the same Yemen resolution he refused to support.
Both Republican voters and the broader peace movement ought to be proud that there is a resolute core of House members continuing the non-interventionist legacy of the Old Right. In the words of the late Justin Raimondo, it's incumbent upon us to continue "reconstructing a conservative philosophy centered around liberty and the authentic American character, rather than a lust for power and an addiction to war."
Hunter DeRensis is a reporter with The National Interest, and a regular contributor to The American Conservative. Follow him on Twitter @HunterDeRensis.