The Cupich Summit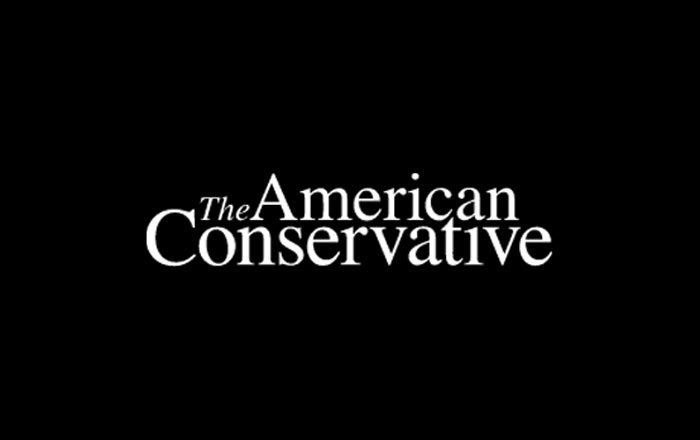 Pope Francis has named Cardinal Blase Cupich, the liberal Chicago archbishop, to the planning committee for the February 2019 summit to figure out what the Catholic Church is going to do worldwide about sex abuse.
Not Cardinal Sean O'Malley, who has been on the Vatican's council of advisers regarding sex abuse. Not Cardinal Daniel DiNardo, head of the American bishops' conference. Cardinal Blase Cupich, close ally of Francis.
Cupich, who was reported by the Catholic News Agency to have worked ahead of time with the disgraced-but-not-dismissed Cardinal Wuerl on an alternative action plan to deal with bishops accused of abuse – and who has flatly denied it.

Cupich, who locked parishioners out of their TLM parish during the Easter Triduum, pressured his own priests not to participate in pro-life activities, works with pro-abortion politicians, has said he would give communion to remarried and gay couples and promoters of abortion, dismissed the founder of St. John Cantius parish in Chicago for unproven allegations, and drove a priest who was himself a childhood victim of clerical sex abuse into hiding over the burning of a rainbow flag that had been used in promotion of the homosexual agenda in his parish.
Cupich, whose appointment to the Chicago see was reportedly engineered by Cardinal McCarrick, and who, when asked about the Viganò allegations that the Vatican knew about McCarrick's sexual misconduct and failed to act, told an NBC reporter that Francis has more important things to worry about, like immigration and the environment.
Yeah, that's the guy. There are only three others on the committee.
I wonder what Father Paul Kalchik thinks of this news.
Look:
Cardinal Cupich's appointment would make prefect sense if he'd spent the last several weeks or months discussing his thoughts on the sexual abuse crisis with members and officials at the Congregation of Bishops. Something he's denied doing. https://t.co/kiaf1I3347

— Ed Condon (@canonlawyered) November 23, 2018
https://platform.twitter.com/widgets.js
Some kind of fix is in. From Lifesite:
Speaking to LifeSite in October, Capuchin Fr. Thomas Weinandy, a former executive director of the USCCB's Secretariat for Doctrine who penned an open letter to Pope Francis last year, said he isn't sure what to think about the February meeting.

But Fr. Weinandy added: "What I do know is that if the bishops focus on clericalism, you then know it's not going to amount to much. If they actually take up the major problem in the Church, that of active homosexuality among the clergy and bishops, then you know they're serious. But if they hide behind clericalism, you know they're not serious. If they're actually willing to take up the topic of homosexually active priests and bishops, you know they're serious."
Remember, this February meeting is designed by Pope Francis to set policy for the global church on dealing with sexual abuse. It's impossible to overstate its importance.
Meanwhile, here's far more shocking news, also from Skojec:
It was announced today that the Jesuit superior general, Fr. Arturo Sosa, was elected head of the International Union of Superiors General (USG), a group that "represents religious orders and congregations of brothers and priests around the world in almost all countries" and "brings together General Superiors of the male religious orders and congregations."

Fr. Sosa is one of the most heterodox religious leaders in the Church today. He has expressed Marxist sympathies and praised Fidel Castro. During the debate on Amoris Laetitia, he told an interviewer, regarding Jesus's teaching on divorce, "There would have to be a lot of reflection on what Jesus really said. At that time, no one had a recorder to take down his words." He went on to say that "the word is relative, the Gospel is written by human beings, it is accepted by the Church which is made up of human persons[.] … So it is true that no one can change the word of Jesus, but one must know what it was!" When this statement stirred up controversy – Cardinal Burke said Sosa should be "corrected" – he defiantly stood his ground. He has also said that he believes the Devil is a "symbolic figure" created by man to "express evil." (Even a quasi-denial from his spokesman couldn't put out that dumpster fire.) And for added flair, he was described by a Jesuit website as the first Jesuit superior to officially "baptize himself Buddhist" after he participated in a ceremony of some kind during a conference in Cambodia "between Buddhists and Christians who work for peace."
Signs of the times, folks. Signs of the times.
UPDATE:
The explanation for statements like this is pretty obvious: the church is run by a lot of people who think sexual abuse by clerics, child rape, and flagrant disregard of celibacy vows are no big deal. Their message is "lighten up." That's the reality of the Catholic Church. https://t.co/3uDnEaVMjT

— Damon Linker (@DamonLinker) November 24, 2018
Latest Articles