French Anti-Semitism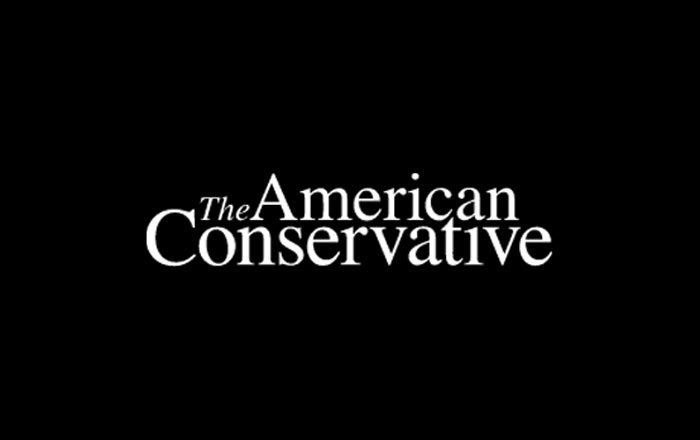 Alexander Aciman [sorry, readers, I originally, and mistakenly, said "Andre," his father] asks in the NYT, "Can a Jew love France?" Excerpt:
French-speaking Jews may have celebrated this year when Emmanuel Macron's party, La République En Marche!, defeated the frighteningly far-right and anti-Semitic National Front, but this supposedly new France has done nothing to curb its Jewish problem. Every year in France Jewish storefronts are vandalized, including arson in kosher supermarkets this past week.

The general feeling of unrest is not unlike the one felt over 100 years ago during the Dreyfus Affair, when it became clear to many that Jewish life in France was ultimately unsustainable. For many, the situation has started feeling untenable again today. Anti-Semitism, as it turns out, is a flat circle.

And yet, despite all the betrayal and heartbreak, I cannot bring myself to renounce France, as if after more than a century of love for this country, the love itself has become part of my genome.
The man wrote an entire op-ed about anti-Semitism driving Jews out of France without mentioning the words "Islam" or "Muslims." You read that piece, and you get the idea that this is all about the revival of right-wing Catholic Jew hatred, à la the Dreyfus era.
Jeffrey Goldberg wrote about anti-Semitism and France in The Atlantic in 2015. Excerpts:
The French philosopher Alain Finkielkraut, the son of Holocaust survivors, is an accomplished, even gifted, pessimist. To his disciples, he is a Jewish Zola, accusing France's bien-pensant intellectual class of complicity in its own suicide. To his foes, he is a reactionary whose nostalgia for a fairy-tale French past is induced by an irrational fear of Muslims. Finkielkraut's cast of mind is generally dark, but when we met in Paris in early January, two days after the Charlie Hebdo massacre, he was positively grim.

"My French identity is reinforced by the very large number of people who openly declare, often now with violence, their hostility to French values and culture," he said. "I live in a strange place. There is so much guilt and so much worry." We were seated at a table in his apartment, near the Luxembourg Gardens. I had come to discuss with him the precarious future of French Jewry, but, as the hunt for the Charlie Hebdo killers seemed to be reaching its conclusion, we had become fixated on the television.
Finkielkraut sees himself as an alienated man of the left. He says he loathes both radical Islamism and its most ferocious French critic, Marine Le Pen, the leader of France's extreme right-wing—and once openly anti-Semitic—National Front party. But he has lately come to find radical Islamism to be a more immediate, even existential, threat to France than the National Front. "I don't trust Le Pen. I think there is real violence in her," he told me. "But she is so successful because there actually is a problem of Islam in France, and until now she has been the only one to dare say it."

Suddenly, there was news: a kosher supermarket in Porte de Vincennes, in eastern Paris, had come under attack. "Of course," Finkielkraut said. "The Jews." Even before anti-Semitic riots broke out in France last summer, Finkielkraut had become preoccupied with the well-being of France's Jews.

We knew nothing about this new attack—except that we already knew everything. "People don't defend the Jews as we expected to be defended," he said. "It would be easier for the left to defend the Jews if the attackers were white and rightists."

I asked him a very old Jewish question: Do you have a bag packed?

"We should not leave," he said, "but maybe for our children or grandchildren there will be no choice."
European anti-Semitism is an old, foul story, one deeply tied into Christian Jew hatred. But notice this:
But what makes this new era of anti-Semitic violence in Europe different from previous ones is that traditional Western patterns of anti-Semitic thought have now merged with a potent strain of Muslim Judeophobia. Violence against Jews in Western Europe today, according to those who track it, appears to come mainly from Muslims, who in France, the epicenter of Europe's Jewish crisis, outnumber Jews 10 to 1. [Emphasis mine — RD]
That the chief propagators of contemporary European anti-Semitism may be found in the Continent's large and disenfranchised Muslim immigrant communities—communities that are themselves harassed and assaulted by hooligans associated with Europe's surging right—is flummoxing to, among others, Europe's elites.
Of course the fact that most anti-Semitic violence in France comes from Muslims may allow many right-of-center French to ignore the presence of anti-Semitism on the Right. But that doesn't change the fact that it's impossible to talk meaningfully about the resurgence of Jew hatred in Europe without talking about the Islamic presence there. This is such an obvious fact that you wonder how hard André Alexander Aciman had to squint to avoid seeing it.
Latest Articles