David Brat's Half-Cocked Theological-Economic Fusionism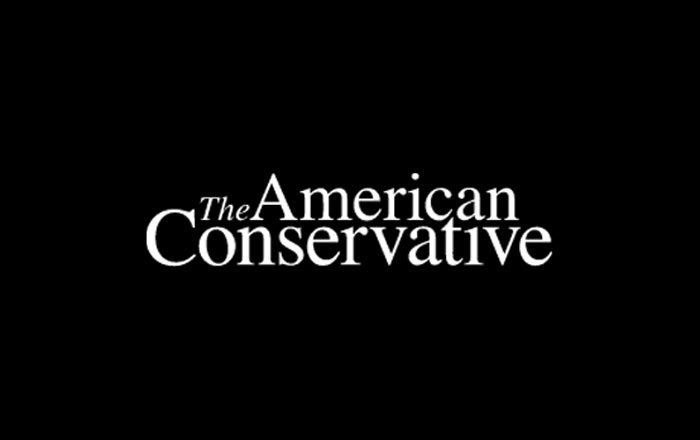 Michael Tanner recently—but before the shocker primary in suburban Richmond—lamented that the tea party's influence was waning because it had strayed from its core mission:
Sparked by outrage over the Wall Street bailouts, the original Tea Party was motivated by an opposition to Big Government. The motto of the Tea Party Patriots, one of the largest and most influential groups, was "fiscal responsibility, limited government, and free markets." The Tea Party's core issues were the skyrocketing national debt and opposition to Obamacare.

Social issues were not part of the platform. In fact, Jenny Beth Martin, leader of the Tea Party Patriots told the New York Times, "When people ask about [social issues], we say, 'Go get involved in other organizations that already deal with social issues very well.' We have to be diligent and stay on message."
Tanner is one of an unfortunate many who took the tea party at face value. As I've been arguingforyears, economic issues, for tea partiers, are inseparable from social ones. It's the (largely) Protestant version of the seamless garment: capitalism is part of God's blueprint for human society, just like traditional marriage and heteronormativity. Ironically echoing the atheist Ayn Rand, this worldview values capitalism not merely as an instrumental good, a man's-estate-reliever, but as a moral imperative.
Research by David E. Campbell and Robert Putnam and long-form reporting by Jill Lepore have lent empirical weight to my intuition that the tea party is a religious movement by proxy. Ed Kilgore put it bluntly: "scratch a 'fiscal conservative' and you'll find a culture-warrior of one sort or another right under the surface."
Along comes David Brat, professor of economics and slayer of the dragon Rep. Eric Cantor, to bring the argument into sharp relief. The parsing of Brat's academic writings and theological-economic beliefs has become a cottage industry. The Washington Post called Brat's primary election an indication of a "rise in the crossroads of religion and economics."
At first blush, Brat seems to draw from the tradition of thinkers like Wilhelm Roepke, who believed that, to properly function, markets depend on bourgeois virtues. As Brat once put it: "If markets are bad … that means people are bad." There's an interesting wrinkle to Brat's fusionism, however. Where proponents of what can only loosely be called "Christian economics," such as R.C. Sproul, Jr., tease out capitalist principles from the Bible, Brat teases out a biblical influence on secular economic writing. As Kevin Roose writes:
In one unpublished paper from 2005, "Adam Smith's God: The End of Economics," (Word doc here), which I accessed through a Google Scholar search, Brat makes the case that even though Adam Smith (the father of modern economics and author of The Wealth of Nations) is thought of as one of the great figures of the Enlightenment, his "invisible hand" theory should properly be seen in the context of Christian moral philosophy.

"In fact, [Smith's] system really retains most of the fundamental features of the Judeo-Christian system," Brat writes. "On paper he places Stoic reason above Christian revelation. But on the other hand, he chooses the Christian God over the Stoic God. And in the end, his choice of virtues and ends take a decidedly Christian turn."
In a sense, Brat's brand of Protestant-ethic revivalism completes a circle: now, not only can Christians find Adam Smith in the Bible, they can find the Bible in Adam Smith too!
Latest Articles