Splendor on the Grass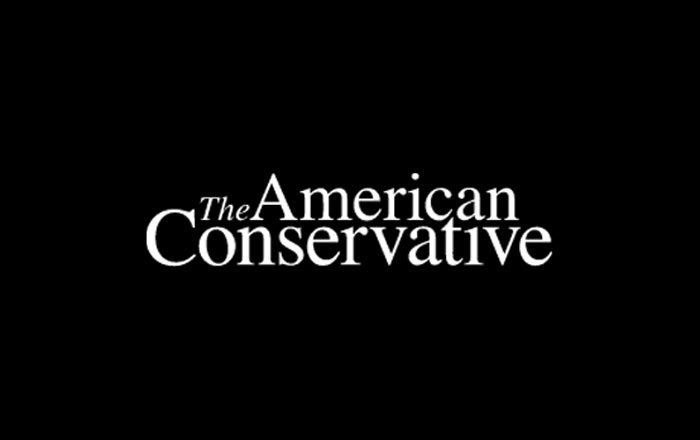 A great tennis match is in the foreground here, but this brilliant book is about much more than tennis. Played on Centre Court, Wimbledon on July 20, 1937, the Davis Cup contest between Germany and the United States took place a year after Hitler's march into the demilitarized Rhineland and a year before Germany's annexation of Austria in 1938, swiftly followed by the handover of Czechoslovakia to Germany at Munich.

That ominous sequence provides the famous Budge-von Cramm match with the "terrible splendor" of Marshall Jon Fisher's title. As in all Davis Cup matches, the name of the countries replaced the names of the players, as in "Advantage, United States" or "Game, set, Germany." It was as if the Second World War had begun early.

In 1937, Hitler was very much on our minds. We regularly heard his speeches broadcast from Berlin, with the BBC man translating as the Führer ranted away in the background: "Herr Hitler says that …" There was a weird counterpoint between the calm tone of the British voice and that of Hitler, who repeatedly rose to hysterical outbursts as the crowd roared. We listened with increasing alarm.

In our New York City neighborhood, interest in the Don Budge-Baron von Cramm match was intense: America versus Germany. Many of our neighbors, especially the women, rooted for the glamorous blond German aristocrat. I was 7 at the time, and I listened on my small plastic radio to Al Laney, later a famous writer on tennis, broadcasting the match from Wimbledon. My own interest in the sport was aroused, and I began hitting tennis balls against a wall in the courtyard behind our apartment house, using an old racket of father's, a leftover from the 1920s.

The sheer drama of this epic sporting contest was irrepressible. Picture the moment when the American star J. Donald Budge and his rival Baron Gottfried von Cramm stood together ready to walk together out onto Centre Court. An expectant crowd packed the stands. A swastika fluttered above the arena. The famous wooden sign over the players' entrance to the grass court carried the line from Kipling's poem "If": "If you can meet with both Triumph and Disaster, And treat those two impostors just the same …"
At that moment, according to Budge in his Tennis Memoir (1969), Hitler rang from Berlin:

I did not pay much attention until [von Cramm] finished speaking to the operator and suddenly switched to German. 'Ja, mein Fuhrer,' was the first thing he said. … 'Excuse me, gentlemen,' Gottfried said matter-of-factly. 'It was Hitler. He wanted to wish me luck.'

Disappointingly, Fisher insists that this exchange never happened. No matter. There is no shortage of riveting detail and suspense in his dazzling story. The protagonists could not have been better cast. The American Don Budge, red-haired and homely, was born in Oakland, California, the son of a truck driver. In sharp contrast, the baron, blue-eyed, blond, and handsome, had grown up in his family's medieval castle and as a boy had played tennis with the king of Sweden. On the dust jacket of this book, we see him hitting one of his perfect serves, dressed elegantly in white tennis pants. The image is superimposed on top of a large swastika against a black background.

One might think that the dashing von Cramm made a perfect propaganda symbol for the new and revolutionary National Socialist Germany, a model Aryan. Far from it. The baron, widely revered for his gallantry and sportsmanship, refused to join the Nazi Party. He was also, to the horror of the Third Reich's propagandists, gay. So, too, was Bill Tilden, the third extraordinary gentleman, a "fading American hero" who was at that time Germany's unofficial coach. A year after this famous match, von Cramm was imprisoned for moral corruption. His lover, Manasse Herbst, was a Jew. Oy gevalt!

But all this intrigue was eclipsed for a few glorious hours on Centre Court that July afternoon. Budge, having lost the first two sets, 6-8 and 5-7, stormed back to win the next two, 6-4 and 6-2. Von Cramm seemed to be conserving his energy for the final set—"fifth sets are Cramm's" went the saying among tennis aficionados. Sure enough, the German opened up a 4-1 lead, but Budge fought back again to level the match. After hours of electrifying rallying, Budge had a match point at 6-7 on von Cramm's serve. Von Cramm hit a hard shot to Budge's forehand side. Budge ran hard to reach it, falling on his chest as he hit a passing shot down the line. He did not know whether or not the ball had landed in bounds until he heard the approving roar of the crowd.

With his usual impeccable manners, Baron von Cramm met Budge at the net and said, "This was absolutely the finest match I have ever played in my life. And I'm very happy that I could have played it against you whom I like so much." An hour later, when Budge looked back in at the stadium, he was surprised to see thousands of people still sitting there silently, stunned by what they had seen.
Fisher rounds off the book with accounts of the lives of both men after this epic duel. Von Cramm was released from the Gestapo prison thanks to family connections, only to be drafted into the Wehrmacht when war broke out in 1939. He survived the Eastern front and later became successful in business. He was killed in a car crash in Egypt, aged 67. Don Budge went on to dominate professional tennis. He became the first man to win the Grand Slam of four major tournaments in one year, a feat still only matched by the great Australian Rod Laver, who did it twice. Such fascinating lives. A Terrible Splendor succeeds not only as intriguing history; it provides an unforgettable account of sporting heroism in a dark and dangerous time.

__________________________________________
Jeffrey Hart is author of many books, including Smiling Through the Cultural Catastrophe and The Making of the Conservative Mind.
The American Conservative welcomes letters to the editor.
Send letters to: [email protected]
Latest Articles