South Gate: Mexico Comes to California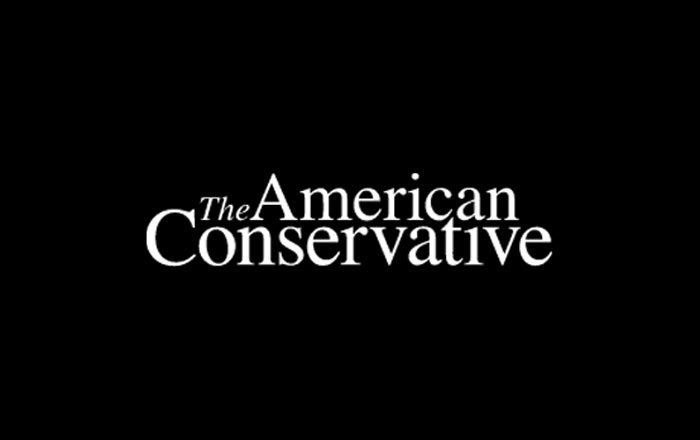 While we are engaged overseas in a mission to recreate countries in our own image and likeness, many of our own cities are being transformed into the image and likeness of Mexican villages. Nowhere is this more apparent than California. The city of South Gate, a dozen miles southeast of Los Angeles, is a prime example. Until the 1920s the area that is today South Gate was home to dairies—many of them operated by Danish immigrant families —and vegetable and fruit farms. Then subdivision began, and housing tracts and industrial parks started to replace fields and barns. In 1923, with a population of 2,500, the city of South Gate was incorporated, and a volunteer fire department was organized. Firestone Tire and Rubber Company built its factory on a 40-acre former bean field, and a chemical plant and foundry were established. Jobs were plentiful and housing was relatively inexpensive. The local economy boomed.
The market crash of '29 slowed development, but new industries continued to be established, including a General Motors plant that employed 4,000 workers assembling Pontiacs, Oldsmobiles, and Buicks. The population was mostly blue collar: many of the new arrivals during the 1930s were Dust Bowl migrants who brought with them "hillbilly" music, Protestant fundamentalism, and a rawboned toughness. The coming of World War II initiated a second boom, which continued in the postwar years until the population reached some 55,000 by 1964. The next year South Gate began to change. In August 1965, the Watts riots erupted. Watts was virtually 100 percent black, and South Gate, immediately to the east of Watts, was nearly 100 percent white. Although the rioters were mostly confined to black areas of south-central Los Angeles and did not cross the line into South Gate, younger whites in South Gate started to look elsewhere to buy their first houses. As the white population of South Gate began to decline, the Mexican population, which earlier had established a foothold, began to increase.
By the mid-1970s, with illegal immigration unchecked, Mexicans were a substantial minority of South Gate's population. By the 1980s they were the majority. Today, South Gate is 93 percent Hispanic. Of the town's 90,000 Hispanics, 1,100 are from South America, 1,300 from Cuba or Puerto Rico, 6,200 from Central America, and the rest from Mexico. Exactly how many are illegal aliens or children of illegal aliens is difficult to assess, but two-thirds is probably a conservative estimate. Nearly half of South Gate's population was born outside of the United States, and 80 percent of the town's residents speak Spanish at home.
South Gate High School is 99 percent Hispanic. Of almost 3,400 students there are only 15 blacks and 17 whites. A quarter of the students speak little or no English, and 85 percent of the students receive free meals at the school. Test scores are abysmal. On a state testing scale of 1 to 10, the high school scores a 2.
Many, if not most, of Los Angeles County's cities may soon resemble South Gate. From 1980-1990 the number of Hispanics residing in the county increased by 62 percent while the number of whites decreased by nine percent, and a similar pattern continued through the next decade. The change in demographics has brought a change in politics. As South Gate resident Julia Barraza said, "It's like I never left Mexico."
One reason is Albert Robles. A former aide to a Mexican-American state legislator, Robles moved to South Gate when the demographics turned to his favor and was elected to the city council in 1992. At that time the job was part-time, and council members were paid $600 a month. A few years later, while still serving as a councilman, he was elected to the local water board at a compensation of $23,000 a year. In 1997, he won the race for city treasurer and began collecting an annual salary of $69,000. Meanwhile, Robles had seen to it that his friends and business associates were awarded city contracts worth millions. What Robles was getting out of these deals is anybody's guess, but his political opponents were not faring nearly as well. City councilman Henry Gonzalez was shot in the head but survived the wound. Another political rival had his car firebombed. The crimes remain unsolved.
In the spring of 2002, just when Robles was on the verge of turning South Gate into his personal fiefdom, he was arrested on felony threat charges. Astonishingly, after his arrest his cronies on the city council appointed him deputy city manager at $110,000 a year and ordered the city to pay his legal bills.
At his trial in December, prosecutors argued that Robles threatened to rape state Senator Martha Escutia and kill her husband. Escutia testified that she had hired personal bodyguards and had dared to set foot in South Gate only twice in two years even though she represents the city in the state legislature. A friend of state Assemblyman Marco Firebaugh testified that Robles had threatened to kidnap the assemblyman, throw him in a car trunk, drive him across the border to Tijuana, and "blow his brains out." Robles's attorneys acknowledged that he had said such things but argued it was protected speech and nothing more than bombast typical of South Gate politicians.
The trial ended in a hung jury. Robles's legal fees, paid by South Gate, came to a million dollars, about 10 percent of the city's annual budget. Xochilt Ruvalcaba, then the mayor of South Gate and a Robles crony, declared, "Clearly, the jury's message was a strong indication they understood this case was politically motivated and without merit." Coming to a different conclusion was South Gate councilman and Robles critic Hector De La Torre, who said, "It's making us look like some third-world, petty dictatorship where all kinds of political intrigue and craziness is going on all the time."
The political intrigue included stripping the city clerk, Carmen Avalos, of all her authority. Known for her honesty and forthrightness, she made the mistake of complaining about corruption and election fraud in South Gate to California Secretary of State Bill Jones. After studying Avalos's allegations, Jones declared South Gate's city elections the most corrupt in the state. Reacting to her co-operation, several dozen supporters of the Robles machine cornered Avalos at City Hall and chanted "Malinche," a reference to the Aztec mistress of the conquistador Hernan Cortes. To those supporters, both Avalos and Malinche had sold out to the white man.
As punishment, Avalos's salary was reduced from $76,000 to $7,200. She was prohibited from attending staff meetings, her three-person staff was eliminated, and she was restricted to three minutes speaking time—the same given to any member of the public—at city council meetings. When Avalos exceeded her three-minute limitation, mayor Ruvalcaba pulled the plug on her microphone. (Ruvalcaba has carried a grudge against Avalos since she defeated his sister in the election for city clerk in 2001. Two days after the election, Avalos found a teddy bear on her front lawn with its throat slashed and its arms torn off.)
All of this finally sparked a movement to recall Treasurer Robles, Mayor Ruvalcaba, the vice mayor, and a councilwoman, who also happens to be Ruvalcaba's cousin. When the city used every device imaginable to block the recall drive, Secretary of State Jones took action. "The voters of South Gate confront some of the most serious allegations of official misconduct and voter intimidation that I have ever seen," said Jones. Enough signatures were eventually gathered for a recall election scheduled for late January 2003.
Campaigning could have taken place somewhere in Jalisco or Michoacan. Robles & Co. had the city give everyone a month of free trash collection, hand out baskets filled with groceries, present a plan for free medical care at a new city health clinic, and hold a drawing for a house. The drawing for the house was held at City Hall, gaily dressed with yellow balloons and reverberating with ranchera music.
To the credit of South Gate voters, the Robles junta came tumbling down in the recall election, an election the Los Angeles Times admitted had "echoes of Third World-style campaigns." Treasurer Robles, Mayor Ruvalcaba, Vice Mayor Raul Moriel, and Councilwoman Maria Benavides were voted out of office, but they had one week left and one final city council meeting before those elected in the recall replaced them. At the meeting a dispute arose over allowing a resident to speak. The resident noted that he had properly filled out a speaker's card and that it had been appropriately recorded. This left Mayor Ruvalcaba unmoved, and she refused to return the speaker's card. Councilman Gonzalez then tried to pull the card from Ruvalcaba's hand. Ruvalcaba responded with an overhand right that caught Gonzalez on the cheek. She then ran out of council chambers pursued by several police officers as the crowd chanted, "Arrest the mayor!"
Earlier in the day, the public learned that an FBI investigation into the corruption at South Gate City Hall had resulted in a federal grand jury issuing a subpoena for city documents germane to federal loans and grants awarded by the city to former business partners of Robles. It would be a few weeks before the public learned of the spending spree that the outgoing city officials had engaged in during their lame-duck week in office. Mayor Ruvalcaba and Treasurer Robles signed checks amounting to more than $2 million, mostly to pay for attorneys for themselves. On the day before the newly elected city officials came into office, Assistant Finance Director Yimu Chen said he was forced to use the city's reserve fund as Robles, City Manager Jesus Marez, and several lawyers stood over him. "I was basically under duress to sign the checks," noted Chen. Marez kept administrators at City Hall until 9:30 p.m., spending more than $1 million. The spending spree nearly exhausted what was left of the city's reserves and has caused the state to initiate an audit. "It was a feeding frenzy of attorneys is what it was," claimed South Gate's new mayor, Hector De La Torre.
One of those lawyers was South Gate City Attorney Salvador Alva who was paid $269,000 during the final week. Another was Cristeta Paguirigan, a disbarred attorney with three convictions for embezzlement and one for forgery who was paid $200 an hour for advice on litigation. Hundreds of thousands of dollars went to criminal defense lawyers representing Robles and his allies.
South Gate, nearly bankrupt, has been forced to layoff 200 employees, and more layoffs are expected. Ironically, those employees who were part of the Robles machine need not fear being fired—they all have contracts with guaranteed severance packages should they be terminated. Most of them have been with the city only a year and were hired after Robles got the city council to eliminate South Gate's traditional standards for employment, including a college degree and municipal experience. The city manager and department directors have severance packages that include 18 months of salary. Should they be fired, the cost to the city would be upwards of $3 million. Albert Robles is one of those protected. While he was voted out of office as city treasurer, he did not lose his additional job as deputy city manager. He has been placed on administrative leave but, as required by contracts, continues to receive some $11,000 a month. He also continues to use city cellular phones and to drive city vehicles. If he is fired, the city will have to pay him some $200,000. Although recently convicted for violating a California gun law, Robles is by no means down for the count. He will be back, if not in South Gate then in another California town that is on its way to becoming a Mexican village.
____________________________________________________
Roger D. McGrath is an historian in California and the author of Gunfighters, Highwaymen and Vigilantes, among other books.
Latest Articles