Where Wendell Berry Meets Martha Stewart
Kinfolk brings a crunchy ethos to entertaining.
"That's so Kinfolk." Nathan Williams has heard friends and acquaintances say this with increasing regularity over the past few years. Some say it when they see a simple, rustic table setting. Others say it when picking apples, canning summer vegetables, or making their own brews.
The phrase refers to Williams's magazine, Kinfolk, an up-and-coming publication "for young food enthusiasts and adventure-seekers." While other magazines focus on place settings and recipes, Kinfolk melds the aesthetic artistry of a photography magazine with the philosophical underpinnings of Wendell Berry. It's a publication that refocuses entertaining on its original core: human fellowship.
Headquartered in Portland, Oregon, Kinfolk launched in 2011 and has quickly earned an international following. The magazine's rather bohemian team of designers, writers, and photographers all aim to cultivate a more thoughtful approach to small gatherings. Williams, the editor in chief, is a graduate of Brigham Young University in Hawaii, where he studied economics and conflict resolution—an odd combination in light of his current career, perhaps. But it was during college that the seeds of Kinfolk were sown.
Williams's wife and two best friends loved to plan small gatherings. They cooked meals and invited friends into their homes regularly. But no blog, website, or publication "resonated" with them, according to Williams. Martha Stewart Living's focus on name cards, napkins, and centerpieces seemed out of place in their homes. And publications geared toward their own age group seemed to promote either an "enormous amount of alcohol, a miniscule amount of clothing, or a combination of the two." Barhopping and clubbing seemed "very unintentional" forms of entertainment to Williams. He decided to create something else.
Williams and his collaborators wanted to provide an alternate blueprint for entertaining, without all the "frilly napkins," to make hospitality more accessible to a younger generation. They also hoped Kinfolk could delve deeper into the meaning of the activity: "We were keen on focusing on the social element of entertainment: the fundamentals behind it, the people we care about," he says.
In one of his college courses on conflict resolution, Williams encountered Wendell Berry's work. The Kentucky poet and novelist's ideas of community rootedness, agrarian support, and simple living appealed to Williams, and he has incorporated many of them into Kinfolk, with principles of small-scale entertaining centered on simplicity, artistry, and spending time outdoors.
Kinfolk launched as a quarterly, 144-page, ad-free print magazine. Though the design team had no prior experience in publishing, they sold out their first edition in a couple weeks.
The magazine's main editorial filters, according to Williams, are centered around this question: "Does it help strengthen neighborhoods, family, or friends?" This community-centric mission sets the tone for every issue. Indeed, Kinfolk has a recurring feature on "How to Be Neighborly." Every issue, whether addressing urban or country readers, encourages a localist investment in the community. "We put reminders into the magazine of the value of heritage," Williams says.
Although the magazine does not fixate on getting "unplugged" from technology, this strand of thought weaves its way through much of its content. Williams explains that while they do not oppose online connectivity—and indeed, have flourished through the support of food and culture bloggers—they also encourage readers to escape from glowing screens through time in quiet, in company, and in nature. While one might picture the Kinfolk staff living merrily in the woods, Thoreau-style, some work in urban environments. But due to the inspiration its creators draw from writers like Thoreau and Berry, Kinfolk fosters an focus on the land: "We bring readers out into the fields," Williams says.
Activities like campfire cooking and berry-picking emphasize a shared experience, rather than a polished finished product. "The projects complement one another in offering ideas for things to cook, make, and do," Williams explains, "while promoting the deeper purpose of helping to build communities around ourselves."
Early last year the magazine began curating and hosting a series of international dinner workshops. This year, they've hosted between 12 and 30 per month, each with a theme like "Campfire Cooking" or "Honey Harvest." After participating in activities like building hammocks or canning pickles, participants make a meal together.
But Kinfolk is more than a series of entertaining how-to's and recipes. One of the most intriguing parts of the magazine is aesthetic: every photo and article highlights the beauty of tactile and visual experience. A floured skillet, a swinging hammock, a vase of flowers: in the Kinfolk lens, seemingly commonplace items become striking. This perhaps is a deeper reason behind the magazine's success: it re-enchants the everyday.
The articles can get rather philosophical: take, for instance, one on the "sacredness of food" by Nikaela Marie Peters. She opens by mentioning that "the world's largest religion began with a meal," sharing thoughts on communion and the beauty of eucharist from a Christian baker named Ryan, who "jumps, in the same breath, from Thomas Aquinas to a recipe for bread to the Book of Exodus." Her story's conclusion mimics the earthy language of Berry's poetry:
The approach we take to feeding one another in our individual homes, the manner in which we gather around the table, the unspoken dividing and sharing of responsibilities, the inarticulate daily habits, are all bound by ritual and rich with ceremony. Like religious practices, these details reveal hidden graces and express our repeating and consistent gratitude. They can reflect the general peace of a household, or be the cause of divide and discord. These "ways of doing things" are not without controversy because they are specific and savory. Just like religious sacraments, their power to include, to ground and form our identities, to draw an imaginary line around our households, is as profound as their power to exclude. In our house, we are unified by the way we give and receive acts of comfort, the timings of our comings and goings, the type of milk we buy, the type of cereal. At their most basic, these housekeeping details are a simple system of kindnesses holding together the fabric of our families. At their most complicated, they are an intricate web of histories and beliefs, as paradoxical and tangled and esoteric as any religion. To grow bored of our tables and foods, therefore, would not only be sad and unhealthy, it would be, in every sense of the word, irreverent.
They haven't run many stories in this serious philosophical vein, says Williams, yet it encapsulates much of Kinfolk's purpose: "It's about being more intentional how we approach food and community. It's about gratitude and reverence for the community we have. Taking an overly casual approach shows an error, that we don't appreciate them as much as we should."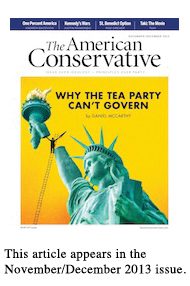 Williams has just written a book in conjunction with the magazine's work: The Kinfolk Table, a combination narrative and cookbook, with 85 recipes and various stories from people encountered throughout Williams's travels. Each chapter focuses on a place: Brooklyn, Copenhagen, Bath, Portland, and more. And within each, Williams focuses on a handful of individuals who "personify the fact that there's something to be said for slowing down, sitting back, and breathing deeply."
In keeping with the magazine's sensibility, few of the recipes listed are complex. But they aren't meant to be—the peoples and traditions behind them make them unique and appealing. "The humble soup or homely bread becomes a feast," Williams writes.
Kinfolk may seem overly romantic. Indeed, its simplicity and ruggedness can feel slightly staged; the bohemianism and hipster touches may be repellent to some. But underneath the affectation, there is a true love for simple beauty: for daily pleasures that often go unnoticed. In our busy, technologically driven age, simple gatherings like those Kinfolk represents have fallen by the wayside, and this whimsical publication does its part to bring old-fashioned ideas of community, neighborliness, and everyday artistry back into vogue.
Gracy Olmstead is associate editor of The American Conservative.