Education
Fact and Fiction at CPAC Common Core Panel
Concerns expressed at CPAC's "Common Core, Choice, and Accountability" forum are much touted in conservative debate: there is widespread fear that Common Core is a guise for the centralization of education. What was thrown into sharp relief at the panel was the great growth of this viewpoint amongst conservatives, tea partiers, and libertarians at the […]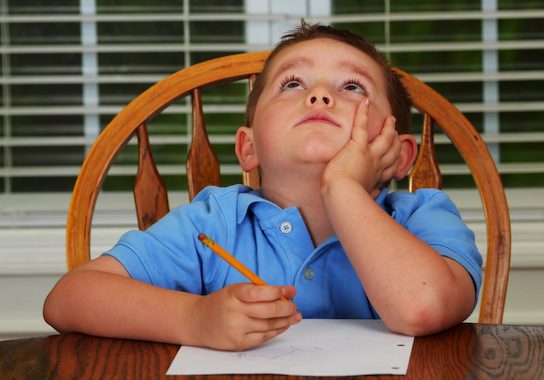 Concerns expressed at CPAC's "Common Core, Choice, and Accountability" forum are much touted in conservative debate: there is widespread fear that Common Core is a guise for the centralization of education. What was thrown into sharp relief at the panel was the great growth of this viewpoint amongst conservatives, tea partiers, and libertarians at the grassroots level.
Panelists worried mainly about the centralization of standards (and how that will affect curricula), the widely protested promotion of informational texts in English classes, and the gathering of student information, supposedly tracking kids through the entirety of their school and college education (Phyllis Schlafly, Founder of Eagle Forum, compared this to George Orwell's 1984).
Heritage Foundation's Lindsey Burke was the panel's moderator. She said Common Core's supporters in the conservative party are "well-intentioned," but added that the standards have been "heavily incentivized by the Obama administration," and are "setting us on a course for national curriculum."
Schlafly said this issue has gained a lot of steam on the local level: "The moms are coming out of the woodwork on this issue." She warned against the Common Core English Standards' new emphasis on informational texts: "informational reading morphs into liberal propaganda," she said, pointing to the College Board's new "Spring Board" curricula as an example.
Robert Enlow, President of the Friedman Foundation for Educational Choice, called Common Core "yet another mechanism by which those who think they know more can tell parents what to do." Jim Stergios, Executive Director of Pioneer Institute, denied that the initiatives are truly state-led, calling it "a remarkable claim." He pointed to Obama's Race to the Top initiative, and the strong incentives (in the form of grants and waivers) offered to those who adopted Common Core. He believes these incentives were, in actuality, arm-twisting bribes and blackmail. "There are friends among us who say this is truly conservative. That is ludicrous," he said.
Stergios also criticized the standards' emphasis on informational texts: "Reading between the lines of literature teaches kids about meaning," he said, adding that it teaches important lessons on irony and nuance. "When's the last time you read a textbook and laughed?"
The panelists received a strong and passionate reception from their audience. There were several Tea Partiers and mothers in attendance, all of whom expressed strong agreement with Schlafly's points. One mother expressed great fear over Common Core, and what it may encourage in the future.
Unfortunately, many of her fears may not be grounded. Common Core is a creature touted and rebuked across party lines, and myths cluster around it like a deep fog. The panelists expressed some realistic concerns with Common Core—but their rhetoric was perhaps too strong on certain points. One of the reasons Common Core has become the "most heated debate over education," as Burke put it, may lie at the fault of such rhetoric. There is need for more "informational texts" on Common Core itself, before the debate can achieve any real lucidity.