Your Reading Life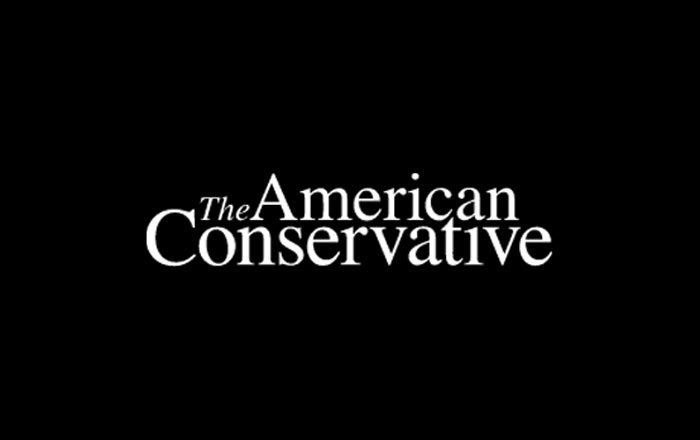 The Guardian has a questionnaire up with the wonderful critic Clive James, about his reading life. Please read it. I have taken their questions and answered them here, for myself. I would love to read your own answers to some or all of these questions. Let's make this one of those fun, long threads that we do around here from time to time.
The book I am currently reading
Oh man, I've got a bunch of books going right now. Almost everything I read is related to the book project I'm working on now, which has to do with the experiences of people under Soviet-style communism, and what we in the 21st century can learn from them as we figure out how to prepare for the coming of what I call "soft totalitarianism." To that end, I'm reading at the moment We Have Been Harmonised: Life In China's Surveillance State, by Kai Strittmatter. China is doing now what I fear will be coming to us in the years ahead. This book gives me a clearer idea of what I fear is headed our way. I'm interviewing those who lived under Soviet-style communism because their experiences are clearly relevant, despite being from an earlier technological era, and because the literature of dissent — especially Christian dissent — is so rich.  And because I can travel to those formerly communist countries and interview people in ways that aren't possible today in China.
I'm also reading Koestler's Darkness At Noon, and an advance reader's copy of Rusty Reno's forthcoming,Return Of The Strong Gods, which will be published next week, to help me understand how my own thoughts about the future of US politics under surveillance capitalism fit into what Reno foresees. I've also got an advance reader's copy of Michel Houellebecq's new novel, Serotonin, which will be published in English on November 19, but I'm trying to make time for it. Trying to stay disciplined in my reading is hard.
The book that changed my life
The one everyone expects me to say is Dante's Commedia. It's true! And I wrote a book about how Dante changed my life, and can do the same for you.  But the even more profound change in my life via a book was encountering Thomas Merton's 1940s-era autobiography The Seven Storey Mountain. It's the story of how Merton went from being a bookish, party-boy aesthete and religious unbeliever to Catholic convert, and ultimately became a Trappist monk. I first read it at 19, I believe, and it hit me with tremendous force. It radically changed my ideas about Christianity. I saw so much of myself in Merton.
For me, Merton opened the pathway to Christianity, and to Catholicism. Yes, it was a difficult thing to discover that the Church that drew Merton in doesn't really exist anymore — or, to be precise (because I'm not making a theological point, but an aesthetic one), the forms of the Church that drew Merton in don't really exist in modern Catholicism, outside of Traditional Latin Mass communities. But you can find the kind of thing that captivated young Merton everywhere in Eastern Orthodoxy: the manifestation of liturgy, beauty, and mysticism, as part of every Sunday's worship. I discovered that Orthodoxy was what I, still dazzled by Merton, thought Catholicism would be when I converted.
My love of monasticism comes from Merton's account of life with the Trappists. I doubt that I would have written The Benedict Option if it hadn't been for reading Merton as a lost young man. Maybe I wouldn't even be Christian. I'm so grateful to God for what He did for me through The Seven Storey Mountain.
The book I wish I'd written
Joseph Roth's The Radetzky March. It's a perfect novel about the decline and fall of a traditional culture — in this case, the Austro-Hungarian Empire — as told through the lives of three generations of a family. Not only is the prose exquisitely beautiful, but Roth's observations are very fine-grained and deep. One day, when I'm old, I hope I have the wisdom and confidence to attempt write a Radetzsky March about Christianity in our time.
The book that had the greatest influence on my writing
The collected journalism of Tom Wolfe. He showed me what journalism could be — that it could be as vivid as a novel.
The book I think is most under/overrated
Overrated? Ta-Nehisi Coates's Between The World And Me. Look, I know I'm not the audience for this book, but I read it anyway because everybody, and I mean everybody, was raving about it. Attention had to be paid. I didn't expect to love it, but I expected to respect it, because Coates, when he was blogging at The Atlantic, had been one of my favorite bloggers. I could not believe how bad this book was — how emotionally overwrought and shallow, and, yes, racist. Naturally it lit up the sky among the literati (e.g., A.O. Scott of the NYT called it "essential, like water or air.") It's the Social Justice Warriors' Song Of Roland.
Underrated? Well, by the time I found my way to The Radetzky March a couple of years ago, I couldn't believe that nobody talks about that book. Also, one of my favorite novels is Evgeny Vodolazkin's Laurus. It's a fictional account of a holy man in medieval Russia. Most of the people I meet who have read it had the same experience as me: being stunned by its greatness. But far, far too few people have read it. The Kindle edition is under four dollars. Please, please, please, give it a shot.
The book that changed my mind
Dominion, by Matthew Scully. It's a book by a Christian writer — a conservative who wrote speeches for George W. Bush, in fact — that makes a case against animal cruelty. I read it when it came out in the early 2000s, and was knocked over by its depth and beauty. I was not the kind of person who would normally read a book about animal welfare, so I went to Dominion out of sheer curiosity. What kind of conservative writes a book like that? Scully convinced me that we conservatives — especially Christian conservatives — were and are seriously wrong about animal welfare, particular on factory farming. The Trump administration is terrible on regulating factory farming — and most conservatives, I believe, don't care at all. I wish every conservative would read Scully's book.
The last book that made me cry
Collected Poems, by Les Murray, who died last year. An Australian gave the book to me on my trip there earlier this year. Murray's poems are terrific. He was a misfit, and a Christian, and on the autism spectrum. He had a painful childhood, and a difficult relationship with his father. His poem about his father's death, "The Last Hellos," made me cry. Here's a video clip of Murray reciting it. 
The last book that made me laugh
Novelist Gary Shteyngart's memoir of growing up in the Soviet Union, and as a Soviet Jewish emigre to New York, Little Failure. It's a very, very Jewish book. No doubt because I was raised on 1970s-era Mad magazine, I absolutely love the Jewish sensibility. If you appreciate that ironic sense of humor, you have to read this book!
The book I couldn't finish
I would say about one-third of the books I begin, I never finish. There are too many books out there calling to me, so if I get bored with a book, I have no problem tossing it aside.
The book I'm most ashamed not to have read
Crime and Punishment. I struggled through The Brothers Karamazov, but I just don't have it in me to read Crime and Punishment. I am ashamed to say it, but reading Dostoevsky gives me no pleasure. I consider that a fault of mine, not his.
My earliest reading memory
I learned how to read very early, and had Little Golden Books around me constantly. I recall one book in particular made a strong impression on me. I must have been three years old. I don't recall the name of it, but it involved a forest fire, and a cricket who woke up all the animals, and led them to safety. I loved that cricket so much that I insisted that my parents call me by that cricket's name for a while. (As a very small kid, I was so into reading that the wall between books and real life was porous to me.) It's funny to think about that in light of The Benedict Option.
My comfort read
Anything by P.G. Wodehouse. It is impossible to be sad after reading about Bertie and Jeeves. It is always a reminder too of what a glorious thing the English language can be.
The book I give as a gift
A Confederacy of Duncesby John Kennedy Toole. The greatest comic novel of all time, and a very, very New Orleans book.
The book I'd most like to be remembered for
How Dante Can Save Your Life. It's a deeply personal book for me, but one with the happiest ending. It's about God's healing and transformative grace coming to us through words. It's about reading a poem not as a literary artifact, but as a map to lead you out of the dark wood of life, and back home. Of all my books, it's probably the least-read, but it's the one I think most important.
Latest Articles