What Is Wrong With These People?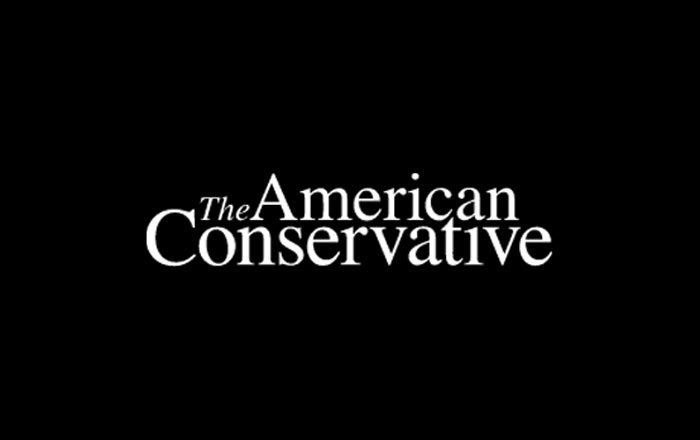 So, the Republican senators are filibustering Hagel's nomination. I think Daniel Larison gets this right:
The impressive thing about the anti-Hagel effort is how politically tone-deaf it is. It's not just that their opposition is misguided, but they stand to gain nothing from it. No one outside of a small core of hard-liners sympathizes with what Senate Republicans are doing. While they may not be losing any votes over this, they are making sure that all of the moderates, independents, and realists that they have alienated over the last ten years will keep running away from them. Except for dedicated partisans, no one can look at the display most Senate Republicans have put on over the last eight weeks and conclude that these people should be in the majority.
Yep. Look at this from Robert Draper's new NYT Magazine piece, "Can The Republicans Be Saved From Obsolescence?":
One afternoon last month, I flew with Anderson [a GOP pollster — RD] to Columbus, Ohio, to watch her conduct two focus groups. The first consisted of 10 single, middle-class women in their 20s; the second, of 10 20-something men who were either jobless or employed but seeking better work. All of them voted for Obama but did not identify themselves as committed Democrats and were sufficiently ambivalent about the president's performance that Anderson deemed them within reach of the Republicans. Each group sat around a large conference table with the pollster, while I viewed the proceedings from behind a panel of one-way glass.

The all-female focus group began with a sobering assessment of the Obama economy. All of the women spoke gloomily about the prospect of paying off student loans, about what they believed to be Social Security's likely insolvency and about their children's schooling. A few of them bitterly opined that the Democrats care little about the working class but lavish the poor with federal aid. "You get more off welfare than you would at a minimum-wage job," observed one of them. Another added, "And if you have a kid, you're set up for life!"

About an hour into the session, Anderson walked up to a whiteboard and took out a magic marker. "I'm going to write down a word, and you guys free-associate with whatever comes to mind," she said. The first word she wrote was "Democrat."

"Young people," one woman called out.

"Liberal," another said. Followed by: "Diverse." "Bill Clinton.""Change.""Open-minded.""Spending.""Handouts.""Green.""More science-based."

When Anderson then wrote "Republican," the outburst was immediate and vehement: "Corporate greed.""Old.""Middle-aged white men." "Rich." "Religious." "Conservative." "Hypocritical." "Military retirees." "Narrow-minded." "Rigid." "Not progressive." "Polarizing." "Stuck in their ways." "Farmers."

Anderson concluded the group on a somewhat beseeching note. "Let's talk about Republicans," she said. "What if anything could they do to earn your vote?"

A self-identified anti-abortion, "very conservative" 27-year-old Obama voter named Gretchen replied: "Don't be so right wing! You know, on abortion, they're so out there. That all-or-nothing type of thing, that's the way Romney came across. And you know, come up with ways to compromise."

"What would be the sign to you that the Republican Party is moving in the right direction?" Anderson asked them.

"Maybe actually pass something?" suggested a 28-year-old schoolteacher named Courtney, who also identified herself as conservative.

The session with the young men was equally jarring. None of them expressed great enthusiasm for Obama. But their depiction of Republicans was even more lacerating than the women's had been. "Racist," "out of touch" and "hateful" made the list — "and put '1950s' on there too!" one called out.

Showing a reverence for understatement, Anderson said: "A lot of those words you used to describe Republicans are negative. What could they say or do to make you feel more positive about the Republican Party?"

"Be more pro-science," said a 22-year-old moderate named Jack. "Embrace technology and change."

"Stick to your strong suit," advised Nick, a 23-year-old African-American. "Clearly social issues aren't your strong suit. Stop trying to fight the battle that's already been fought and trying to bring back a movement. Get over it — you lost."

Later that evening at a hotel bar, Anderson pored over her notes. She seemed morbidly entranced, like a homicide detective gazing into a pool of freshly spilled blood. In the previous few days, the pollster interviewed Latino voters in San Diego and young entrepreneurs in Orlando. The findings were virtually unanimous. No one could understand the G.O.P.'s hot-blooded opposition to gay marriage or its perceived affinity for invading foreign countries. Every group believed that the first place to cut spending was the defense budget. During the whiteboard drill, every focus group described Democrats as "open-minded" and Republicans as "rigid."

"There is a brand," the 28-year-old pollster concluded of her party with clinical finality. "And it's that we're not in the 21st century."
On the Hagel matter, the Senate GOP seems nothing but obstructionist. Who gives a rat's ass about Benghazi? Seriously, who?
Y'all know I'm dead-set against gay marriage, but I have been saying here for some time that this is a loser of an issue for the Republicans — we on the social and religious right have lost this war — and that conservatives ought to be trying to figure out some kind of compromise that would shield religious liberty in the face of the clear and unstoppable direction the culture and the polity is going on this issue. But Republicans are not even talking that way. Do they have any political sense at all?
Latest Articles