This Must Be The Place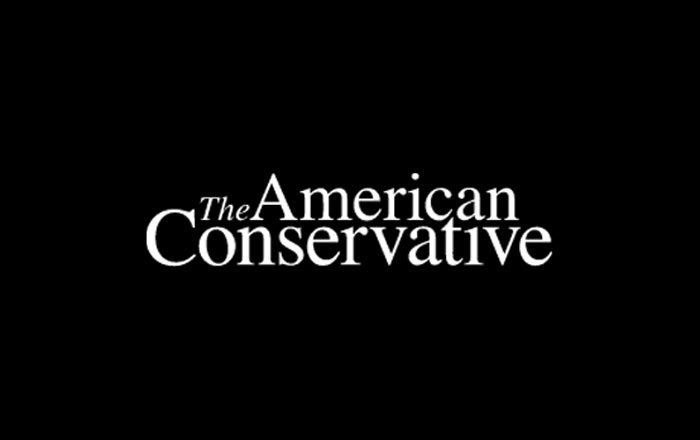 I was gone over the weekend, to New Orleans, with my son Matthew. We went to Jazzfest yesterday; the photo above is a selfie I took of us in front of a Mardi Gras Indian costume. Because I don't publish photos of my children on this blog, as a matter of policy, I asked Matt if he would alter it to blur his face. Instead, he photoshopped an image of Mitch McConnell. That's how he rolls.
Anyway, this is what we did, and what it did for me.
We left on Saturday afternoon, ending our journey Uptown at the home of our friends, with whom we we planned to spend the night. We were all headed that night to the Saenger Theater from the fourth annual Treme Threauxdown hosted by Trombone Shorty. Ever heard of Shorty? He's from the Treme neighborhood. Somebody gave him a trombone at age four, and he's never looked back. It's hard to find the words to describe how talented he is. I'll give you a taste in just a second, but first, a look at our dinner, at Ancora, a pizzeria on Freret Street. It's the real Neapolitan deal, as you can read here. And it was crazy delicious:
That's mine in the foreground, the Bianca (fior di latte, basil, olives, garlic, chili, capers) with what's left of a glass of Nero d'Avola. In the background, the Enzo Diavola — double salami and Calabrian chili.
There were two more pizzas on the table, by the way. Truly, some of the best pizza I've ever eaten. So good that I'm thinking we have to roadtrip down with the whole family sometime to eat there.
Then we headed over for the show. I was looking just now for some Youtube video of Shorty, to give readers who have never seen or heard him an example of what he can do. I found this clip of the actual opening of the Saturday show, taken by someone in the balcony. Shorty takes the stage at 1:15. Watch it. Go ahead, watch it, at least for 90 seconds of his playing. The man is some kind of demigod:
[youtube https://www.youtube.com/watch?v=Ut11jvoPNmE]
Shorty (and guests, including Matisyahu, Jon Batiste, and others) played for over two hours. It was exhilarating. I mean to tell you, exhilarating. At some point I thought about Louis Armstrong, who was born only a few blocks away, and of what this poor, bedraggled city has given to America, and to the world. Shorty is one of a very long line. On the Uber ride over, the older black gentleman who was our driver told us that he played music too. One of us asked where. He said, "Oh, you know, this is New Orleans. There's always somewhere to play, and somebody to play with."
I couldn't get over how good that show made me feel. Matt loved it too. All the craziness and darkness in the world seemed so far away. Jon Batiste said from the stage (you can see and hear him do it in the clip I link to above), "In a world where there's so much going on, and so much division, y'all witnessin' the real deal. This is a unifier. Trombone Shorty, y'all! Trombone Shorty!"
It really felt like that. It felt for two hours that this music, and this man, Troy Andrews, could make everything all right.
I ran into an old high school friend at the show. Afterward, we were all standing out on the corner of Canal and Rampart talking. She had with her the friend she had come to New Orleans from Atlanta to visit. That woman has been through a real rough period of her life the past few years. She lives now in New Orleans, and loves it. She said to me, "A bullet might kill you here, but you definitely will not die of boredom. I'd rather take my chances with the bullets."
(Here is a clip you really should see: Trombone Shorty performing "St. James Infirmary" in a White House concert.)
Got up the next morning, had breakfast, and went to the liturgy at the Greek Orthodox cathedral. Then, out to the Fairgrounds for Jazzfest. We spent several hours wandering around, drinking coffee, then iced tea, then beer, checking out the food and the crafts. We found this block printmaker from Florida, Kreg Yingst, and were so taken with his work that we dropped some real money. Here he is talking about his work:
[youtube https://www.youtube.com/watch?v=KcdVxqGko0g]
Here's a link to his website. You can see all kinds of things there, for sale. What you can't see is his Christian work. [UPDATE: Actually you can.]Here's one I bought for my son Lucas. It's an image of one of the Desert Fathers, one of the first monks, who lived in the Egyptian desert in the third century:
The story, from the Sayings of the Desert Fathers, is this:
Abba Lot went to see Abba Joseph and said to him, "Abba as far as I can I say my little office, I fast a little, I pray and meditate, I live in peace and as far as I can, I purify my thoughts. What else can I do?" then the old man stood up and stretched his hands towards heaven. His fingers became like ten lamps of fire and he said to him, "If you would, you could become all flame."
Here are two others that Matt and I bought. Matt choose the Steely Dan one. I chose St. Antony the Great:
We went back and bought a St. Hildegard of Bingen for Nora, and a Mahalia Jackson for Julie. That guy Kreg Yingst is really talented.
We came to the festival to see David Byrne, who was closing out the day's events at the Gentilly Stage. We got there early to see Jon Batiste and the Dap-Kings, and to stake out a tiny patch of ground as close to the stage as we could manage. I've never seen David Byrne or the Talking Heads perform, but I was mad about them when I was Matt's age. They remain one of my favorite bands, and their albums Remain In Light and Speaking In Tongues are two of my desert island discs.
Matt loves Talking Heads and David Byrne even more than I do. I let him hang on his wall the Stop Making Sense movie poster I have, signed by each member of the band (which broke up in 1991). He follows Byrne's music very closely. I shared exactly no musical interests with my dad, so I count it a real blessing that Matt and I were able to go to this David Byrne show, both of us knowing his work (Matt knows his more current stuff incomparably better than I do), and to be equally excited.
Oh, it was hot down front, but we stood there in the late afternoon sun, not yielding an inch, because we wanted to be as close to the stage as possible. We weren't in a bad place at all, but it helped too that we were right in front of the big digital screen on one side of the stage. That way we could see close-ups of the performers, who were still in good sight range.
I haven't seen a show where the performer played a bunch of old favorites since the last time I saw U2. Well, it happened at the David Byrne set. He played new music, which I thought very good, and he also played some Talking Heads oldies, including "Born Under Punches," "Burning Down The House," "Slippery People," "I Zimbra" and "Naive Melody". Somebody who had a special pass, and was right in front of the stage, took this video of him performing the last of that list:
[youtube https://www.youtube.com/watch?v=FurlZCn7uRQ&w=525&h=300]
And there were we two, standing in the crowd (see the photo at top), both singing at the top of our lungs these songs we loved so much. Oh, I tell you, it was bliss. I was so happy to be there, and to be there with Matt. I didn't want it to end.
But it did end, and we drove home to Baton Rouge, tired and baked by the sun, but content.
A few years back, I helped the New Orleans-born actor Wendell Pierce work on The Wind In The Reeds, his beautiful memoir about what the city means to him, especially in light of Katrina. My role was simply to capture Wendell's voice. If you love, or even if you like, New Orleans, I urge you to read it. (I'm not trying to make money here; I worked for a fee, and don't get any royalties from the book.) This past weekend, I got a glimpse personally of what Wendell spends most of the book talking about: how art and music made New Orleans, and saved New Orleans — and do make it, and do save it.
They also can do that for people who give themselves to New Orleans and to its music and culture, if only for a weekend. Blessed is God in all his creatures, especially the musicians and the artists and the people of New Orleans, and the people of Louisiana. Home/It's where I want to be…
Latest Articles