Theodore Dalrymple of the bayou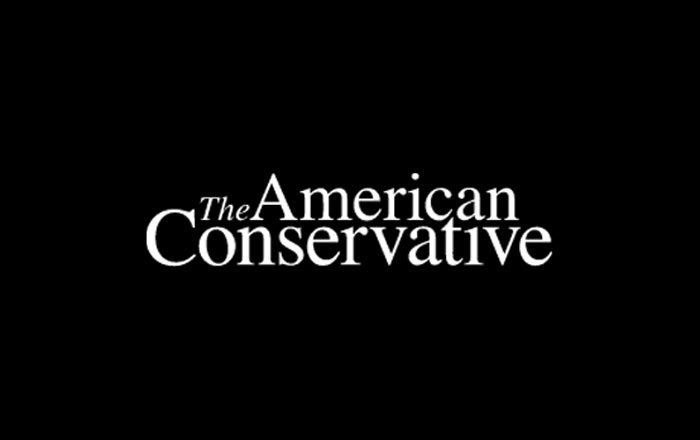 Many of you are familiar with the writing of Theodore Dalrymple, the pen name of Dr. Anthony Daniels, the retired British physician who writes with unsparing directness about social dysfunction and pathology among the poor and working classes, whom he served during his medical career, especially as a prison doctor. I met a doctor this weekend who treats the same population in Baton Rouge, and who has very similar views (this I'm guessing based on our fairly brief but unforgettable conversation). I gave him my e-mail address, and hope to reconnect with him for an on-the-record interview, and to do a TAC piece on health care and social realities.
What sparked our conversation was my hearing this doctor — let's call him Dr. Smith — say that the big public hospital in Baton Rouge, Earl K. Long, is closing for good next year, and that because the state of Louisiana is broke, there are no plans to build a replacement.
"Good Lord, where will the poor be treated, then?" I asked.
"Well, the other hospitals in town will absorb them," Dr. Smith said, adding that he questioned that kind of well-meaning statement: "Where will the poor be treated?" He said that many of the patients he sees "are people who are poor because they just don't want to work. They've never had a job and they never will have a job. They're fine with that."
He said that the general public has no idea how much money is wasted on medical fraud and abuse by members of the underclass, and on treating people who have no intention of being anything other than dependents on the state, and who will demand treatment "if they as much as stub their toe" because they don't have to pay for it. He said that if the health care system here in Louisiana had the money it threw away on fraud by and unnecessary treatments for the poor, "we could build a brand-new hospital to replace Earl K. Long."
I told Dr. Smith that one of my first feature stories as a professional journalist back in the late 1980s involved my spending a night in the emergency room at EKL, to see what it was like. I told him I remembered the ER doctors complaining about how the waiting room on the weekend would be filled with people who really needed to see a doctor soon — some with broken bones — but who had no choice but to wait for hours because doctors were busy treating patients who had been brought in via ambulance. It was state law then (and may still be) that anyone who calls 911 and demands an ambulance goes to the head of the line in the ER. The doctors back then complained that quite a few unscrupulous patients used 911 for everyday treatment — even things as trivial as having prescriptions refilled — because they knew the hospital had no choice but to give them preferential treatment.
Dr. Smith said that story sounds very familiar to him from his own experiences. He said that most people in society never have to spend any time in the world of the American underclass, so it's easy to sentimentalize them. That can go both ways of course, and it can be easy to think of all the poor as brutish, etc. But Dr. Smith's Dalrympian view is that our discussion of health care in this country, especially for the poor, is uninformed by a realistic understanding of the lives many of the poor lead, and the lack of moral scruple and sense of responsibility to themselves and to the wider community.
I mentioned to Dr. Smith that over the years I'd gotten to know some of the city's firefighters through a firefighter relative. Listening to those men who serve in the city's poorest neighborhoods — the same population that Dr. Smith serves — talking about the things they see every day in those areas made me think they worked on another planet. The observable common behavior is so strange, irresponsible, and wholly dysfunctional that it's hard to relate it to any norms we recognize as healthy, or even sane. But one is not permitted to say things like this out loud, or one will be accused of heartlessness, and worse.
Dr. Smith smiled and nodded in recognition, as if to say, yes, this is my experience as well. This is the world of Theodore Dalrymple. It also seems to be the world of Dr. Smith.
This bears following up on. I hope he writes me back. I'd like to go more deeply into it with other physicians, nurses, and health care providers who work among the underclass. Maybe it's time to go spend another night in the ER at EKL. I definitely want to know more about how physicians like Dr. Smith see the current state of public health, and what health care reform can do, and cannot do, given the norms and standards of the populations who make the most use of public health services. ("Remember," he told me, "the AMA only represents 10 percent of doctors.") In all the journalism I've read about American health care in the past couple of years, I can't recall reading anything from the perspective of a health care provider like Dr. Smith. Here is a man who obviously wouldn't be serving the poor if he didn't care for them, but who is also palpably angry over what he sees as the sentimentalized dishonesty around the discussion of morality, poverty, and public health.
Latest Articles