The Woman Who Was Poor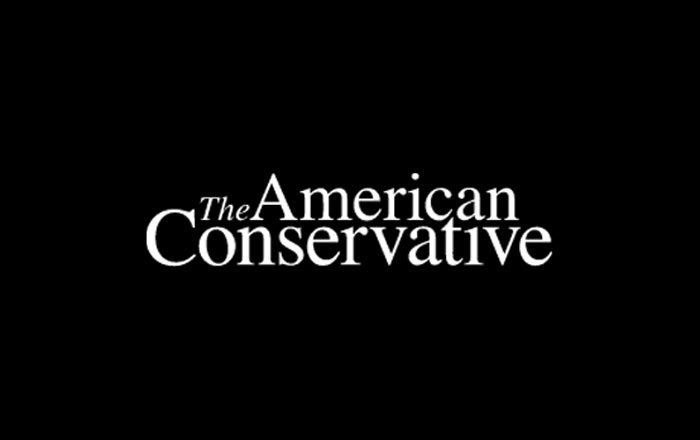 "There is only one sadness in life: not to be a saint." — Leon Bloy.
My mother called tonight, in tears, to tell me Clophine Toney had died. "Miss Clophine," as we called her, had been sick and suffering for a long, long time. Her only child, her son James, called my mother to tell her that Miss Clophine passed at home today in Starhill. She lived alone — she was a widow — in a wooden cabin down a dirt road just off Highway 61. She had almost no worldly goods, yet my mother said, "How many people in this parish know what a treasure we lost today?"
Miss Clo was a Cajun who married very young. She did not, to my knowledge, know how to read, but she knew how to work hard in the fields. She was very thin and had skin made chestnut brown and leathery from years of laboring in the hot Louisiana sun. She was especially good at growing tomatoes and watermelons. She and Mr. Huey, her husband, used to bring us melons in the summertime when Ruthie and I were children. My folks would invite them in, but they wouldn't get out of the car and come inside, Mr. Huey and Miss Clophine; they were poor people, and didn't think it was their place.
Miss Clo had a wild look in her eye, a big heart, and a country Cajun accent as thick as briar brambles. In the mid-1970s, my mother had to have some surgery. Miss Clo, who did not know how to drive, caught a ride with Mr. Huey over to our house, came in to check on Mama — her only time ever inside our house, I think — and said, "Miss Dorothy, if you want me to, I'll cook for you and wash your clothes and clean your house, and I ain't gonna mess with your man." James and I were on the same summer baseball team. Miss Clo chain-smoked Winstons and watched the games with my mother. When my mom was recovering that summer, she was sitting on a lawn chair in the ballpark watching our game when two drunks nearby started fighting. Clophine — skinny as a stick, I remind you — scooped my mother up and ran with her away from the fighting. That was the kind of friend she was.
Miss Clophine picked up pecans in the fall to earn enough money to buy us kids Christmas presents. She and Mama always exchanged them for our families. For me, it was usually a pair of crew socks; for Ruthie, it was a comb. One year she called my mother to tell her that the pecan crop had been lean that year, and she didn't know if she would be able to afford presents for the kids. That's how poor she was, but that's how rich her heart was.
I had not seen Miss Clophine for many years, but I'd heard that James grew up to be a part-time Pentecostal pastor. A couple of summers ago, home visiting from Philly, I got to see James when he stopped by my mom and dad's place for a visit. He looked great, and it was a treat to see him. I didn't realize till he had left that Miss Clophine had been out in the car the entire time. Even at her advanced age, she still wouldn't come in the house. When James left, I found my mother crying. Because Miss Clo wouldn't come in, Mama went out to see her. Miss Clo, drawn and wrinkled, was so sick, and wasn't seeing things clearly. She struggled to communicate. She placed her fingers on her lips, kissed them, and reached through the open car window to press them on my mother's forehead.
"I love you, Miss Dorothy," she said.
"I love you too, Miss Clophine," Mama said.
The last time I saw Miss Clophine was on the day of my sister Ruthie's funeral. We were driving in the procession from the Methodist church in town out to the Starhill Cemetery. As the procession entered the outskirts of Starhill, there, on the top of the ridge, sat Miss Clophine, in a lawn chair, saluting Ruthie as her body drove past. It's a wonder I didn't crash the car, I cried so hard at the sight of that dear old lady's sign of respect for our family.
Her suffering is over now. Mama was so emotional on the phone tonight, remembering Miss Clophine. "You can't imagine how much she taught me about what it means to love," Mama kept saying. "Picking up pecans on her hands and knees to buy us presents, every year. That's love."
Yes, the widow's mite. And the way my mom, who grew up poor as well, loved Miss Clophine back humbles me to no end.
At some point over the years, Miss Clophine must have come to faith, no doubt through the ministry of her son, the preacher. Mama said to me tonight, "It does my heart good to think of Miss Clo with God now. She used to call me sometimes and say, 'Miss Dorothy, I'm praying for you, so you pray for me too.'"
Celsus, a learned Greek critic of early Christianity, said:
This is one of their [the Christians'] rules. Let no man that is learned, wise, or prudent come among us: but if they be unlearned, or a child, or an idiot, let him freely come. So they openly declare that none but the ignorant, and those devoid of understanding, slaves, women, and children, are fit disciples for the God they worship.
This is the scandal and the glory of our religion. Miss Clophine, pray for us.
Latest Articles