The Unmitigated Gall Of Cardinal Mahony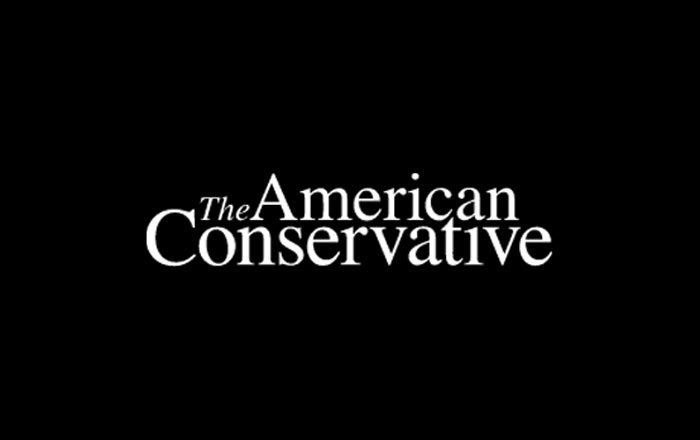 A reader sends in this posting today from the personal weblog of Cardinal Roger Mahony, in which the retired archbishop of Los Angeles responds to current Archbishop Jose Gomez's removing him from public duties (though Mahony will still be allowed to celebrate public mass). You will recall that Gomez took his action after church files became public this week, revealing that Mahony and his second in command conspired to hide child-molesting priests from law enforcement. From Mahony's blog:
Nothing in my own background or education equipped me to deal with this grave problem.  In two years [1962—1964] spent in graduate school earning a Master's Degree in Social Work, no textbook and no lecture ever referred to the sexual abuse of children.  While there was some information dealing with child neglect, sexual abuse was never discussed.

Shortly after I was installed on September 5, 1985 I took steps to create an Office of the Vicar for the Clergy so that all our efforts in helping our priests could be located in one place.  In the summer of 1986 I invited an attorney-friend from Stockton to address our priests during our annual retreat at St. John's Seminary on the topic of the sexual abuse of minors. Towards the end of 1986 work began with the Council of Priests to develop policies and procedures to guide all of us in dealing with allegations of sexual misconduct.  Those underwent much review across the Archdiocese, and were adopted in 1989.

During these intervening years a small number of cases did arise.  I sought advice from several other Bishops across the country, including Cardinal John O'Connor of New York, Cardinal Joseph Bernardin of Chicago, and then Bishop Adam Maida of Green Bay.  I consulted with our Episcopal Conference frequently.  All the advice was to remove priests from active ministry if there was reasonable suspicion that abuse had occurred, and then refer them to one of the several residential treatment centers across the country for evaluation and recommendation.
Blah blah blah. Shorter Roger Mahony:
1) Nobody told me how to deal with this;

2) I listened to the experts, who misled me;

3) other bishops did it too;

4) I established Procedures! And Offices! What more do you people want from me?
You could richly fertilize your garden with this stuff. You want to know about abuse under Roger the Dodger's reign in L.A.? Start here, and here you can find more. Mahony is one of the worst of the worst — and he got away with it. With particular reference to the recent file release, nothing — absolutely nothing — in Mahony's self-serving blog post addresses, much less justifies, what we now know: that he and Msgr Curry knowingly and deliberately helped child-raping priests evade law enforcement.
This is not a matter of being clueless about how to deal with molester priests. This is not a matter of following bad advice from psychiatrists and other bishops. This is not a matter of bureaucratic procedures failing. This is a matter of Cardinal Mahony knowing that his priests committed sex crimes against children, and his helping them escape the police. 
He knew what he was doing. He just didn't think he would ever get caught. I hope  there are some grounds to indict him. Then again, running a rat line to keep child-molesting priests out of the hands of the police is by no means a Mahony special.
I'll give Cardinal Mahony this, though: he got in a solid lick on Abp Gomez. From his blog entry:
When you were formally received as our Archbishop on May 26, 2010, you began to become aware of all that had been done here over the years for the protection of children and youth.  You became our official Archbishop on March 1, 2011 and you were personally involved with the Compliance Audit of 2012—again, in which we were deemed to be in full compliance.

Not once over these past years did you ever raise any questions about our policies, practices, or procedures in dealing with the problem of clergy sexual misconduct involving minors.
Mahony is right. Gomez has known, or ought to have known, for two years what was in those files. It wasn't news to him that his predecessor had strategized to help child molesters outrun the long arm of the law. He only acted against Mahony and Curry after the rest of Los Angeles found out what Mahony and Curry had done — that is, when it became a public relations problem for him.
And there's this, from the Boston Herald:
While Gomez's decision to strip Mahony of his administrative duties and reduce his public role was unprecedented in the American Roman Catholic Church, Mahony can still act as a priest, keep his rank as cardinal and remain on a critical Vatican panel that elects the next pope.
More:
The Vatican's former sex crimes prosecutor, Bishop Charles Scicluna, has said Canon Law provides for sanctioning bishops who show "malicious or fraudulent negligence" in their work, but he acknowledged that such laws have never been applied in the case of bishops who covered up sex abuse cases.

In the past, lower-ranking members of the church hierarchy who have spoken out about their superior's handling of the clergy abuse crisis have been rebuked by the Holy See.
Watch the Vatican. The Pope has the power to act against Mahony. Does he have the moral courage?
Latest Articles