The barefoot pallbearers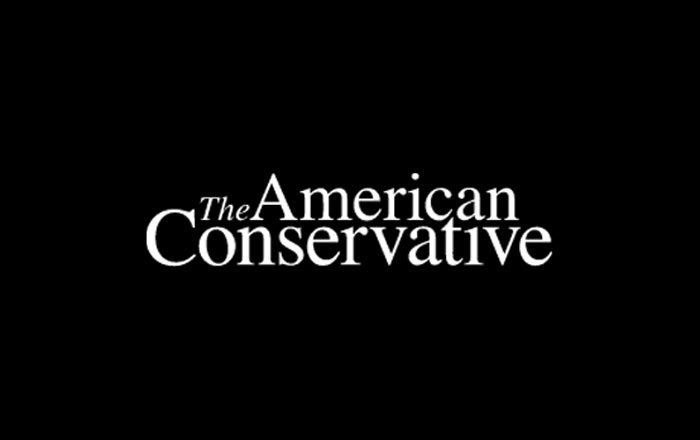 "It's strange," I told my wife late yesterday. "I find myself crying not so much because of Ruthie, but because of all the goodness of these people. It's so … pure that it hurts." And then I cried again. It was that kind of day.
On Sunday evening, the Methodist Church opened for folks to pay their respects to Ruthie and her family. For four hours, people stood in the rain, in a line that extended far around the block, to see Ruthie one last time. We counted over 1,000 signatures in the guest book. A town police officer told me the only thing she had ever seen comparable to this was the funeral event for Gen. Robert H. Barrow, the USMC Commandant, who lived and died in this, his hometown, after retirement.
One of the bravest things I've ever seen was Ruthie's husband Mike, and their three girls, standing for all that time next to Ruthie's open coffin, receiving mourners. Mike stood in pain; he threw his back out lifting his dying wife off the couch so he could perform CPR on the living room floor. Though he hurt, he wasn't going to sit; he stood for Ruthie. Later that night, after everyone had gone and Mike, bent forward, hobbled out to his truck, I told him he looked like he was in pain.
"That's not what I want to hear," he said.
"You look great," someone else said.
"Now that's what I want to hear," he said, smiling.
Everybody had left the church except for the handful of friends — most of them schoolteachers who had worked with Ruthie — who were there to begin the all-night vigil. It began informally, with one teacher reading the George Eliot poem The Choir Invisible. It begins like this:
Oh, may I join the choir invisible
Of those immortal dead who live again
In minds made better by their presence; live
In pulses stirred to generosity,
In deeds of daring rectitude, in scorn
For miserable aims that end with self,
In thoughts sublime that pierce the night like stars,
And with their mild persistence urge men's search
To vaster issues. So to live is heaven:
To make undying music in the world…
"It made me think of Ruthie," said the retired English teacher who chose it. I stood over Ruthie's body and began to read aloud the Psalms. The intention was to have prayed them all over Ruthie throughout the night. After 25 or so, I passed the Psalter to other friends, and it continued. When I left at midnight, folks were still reading them, and telling stories about Ruthie. My last memory of the evening was watching Ruthie's oldest friend, Sarah, holding Ruthie's casket with one hand, the Psalter in the other, praying over the body of a woman with whom she had played as a little girl.
The next morning when all of us arrived early at the church for more visitation, then the funeral, my cousin Rae Lynn teased me about the Psalms. "We could have just killed you for that," she said, ribbing me. "We got 'em all read, but my Lord, who knew there were so many of 'em? And they're all so depressing, except for the 23rd and the last one. All this about sin. We halfway expected Ruthie to sit up and tell us to knock it off, we were making her depressed."
It had been a great night in the church, despite the psalmodic buzzkill. Ruthie's friends sat up all night remembering all the good times they had with her. At one point, they decided to paint her fingernails, as she would have wanted.
The next morning, the receiving line of mourners started again. There were so many of Ruthie's former students there. One lady stopped me to say that Ruthie had been such a help to her son when he was her pupil. This sort of thing happened a lot. You expect people to say good things about the dead at funerals, but what emerged  so strongly was that the good Ruthie did was of a particular kind.  I've said this before about Ruthie, but she really was like St. Therese of Lisieux, who said, "What matters in life are not great deeds, but great love." St. Therese believed that because, as a cloistered nun, the opportunity to perform great deeds was denied to her, she could still perform small deeds of virtue with a heart full of love. Therese loved simplicity, and disdained the false, flowery piety that folks ladled like syrup over the lives of the saints. I hope that in remembering Ruthie, folks keep in mind how down to earth she was, and how the things she did in life that make us so confident that she is today a saint were incidents of ordinary goodness, made extraordinary by the purity of the love for others that inspired them, and her rock-solid steadfastness in doing these things.
A small example, shared during the all-night vigil by one of Ruthie's teacher colleagues. Ruthie's final year of teaching was cut short by her cancer, which compelled her to miss the spring semester. That year, she had struggled mightily with her class's misbehavior, but persisted in patience with them, because Ruthie loved the kids given to her care. After Ruthie had to retire because of her cancer, the kids in the class wrote her a letter of apology, telling her how much they loved her and how sorry they were for making her life difficult (we have the letter in Ruthie's scrapbook). Anyway, one of the children in that class is a girl whose mother is now on her second stint in prison. The girl lives in a poor part of town, and, because of the hardscrabble life she's had, responds to stress by starting fights. The teachers were concerned that when she heard about Ruthie's death, she was going to lash out at others. The girl demanded to be taken back to the middle school (where Ruthie taught her) to see her old teachers, and said that the middle school is where teachers loved her. This child, who has had so little love in her life. The girl told the teacher who accompanied her on this journey that she was going to honor Mrs. Leming by being good and studying hard.
"If you really want to honor Mrs. Leming," the teacher told her, "you will be good and study hard, and go to college to learn how to be a teacher. Then you can come back here to work, and help other kids the way Mrs. Leming helped you."
"I'll do it," said the girl.
Mind you, I saw this child pass in front of Ruthie's coffin during the wake, and all I knew was that she was one of Ruthie's former students. How many other little life-changing dramas occurred in the lives of these anonymous (to me) children who passed in front of her body in these past two days? What modest miracles in the lives of the children of this parish happened in Ruthie Leming's classroom, because she loved those kids?
Harold Babin, the retired Methodist pastor who has known and served our family for decades, told me yesterday that in all his years of ministry, the sweetest, most loving people he knew were Lorena, our late grandmother, and Ruthie. And it was true — for many years, we've observed that Ruthie had our grandmother's heart. But to hear that from a man who knew them both, and who, as a pastor, knew so many kind hearts over the years, was something else.
Ruthie's dear friend Abby Temple gave a moving eulogy and Old Testament reading. Josh Gott, a dear, dear cousin of Mike's from Texas (Ruthie and Mike were very close to Josh and his wife Karen, who poured themselves out in service to Ruthie's family in the first couple of days after Ruthie's passing), read from the New Testament. Then I stood behind the pulpit and delivered my own eulogy, in which I talked about Ruthie's goodness as a sign to us all of God's love and mercy in the midst of sin and suffering. I said, in part:
When I was a kid, I teased Ruthie all the time. It was said more than once that Ruthie and I were the second coming of Murphy Jr. and Ray [N.B., my father and my rascally uncle, who teased Daddy constantly in their childhood. –RD] — a comparison that in this context, was not complimentary to me, I assure you. One day, I had done something awful to Ruthie. I can't remember what, but it must have been rotten, because our father responded by doing something he rarely did in our childhood: he told me to go lie down on the bed and get ready for a spanking with his belt.

I did as I was told, and knew, as I always did, that I deserved it. But little Ruthie, who couldn't have been more than five years old at the time, ran in, threw herself on the bed, and asked Daddy to spank her instead.

Think about that: I was the one who wronged her, and wronged her in a way serious enough to draw the worst penalty in our house. But Ruthie demanded to take my punishment — the punishment I deserved for hurting her. That was how much she loved me.

Because of Ruthie's sacrificial love for her undeserving brother, nobody in our house was punished that day. That is the kind of soul she had, even as a little girl.
I also said, referring to Ruthie's favorite hymn, and her favorite song (by Van Morrison — it was her and Mike's song):
You may not know this, but Ruthie was an organ donor. Ruthie gave away her eyes so that a blind person might see. It seems to me that in a spiritual sense, Ruthie has given us all eyes to see. I want to see the world as Ruthie did: as a place illuminated by love. I want to see every day as Ruthie did: as a chance to build others up, to make them happier, to ease their burdens,  to bring them peace.

I once was blind, but through Christ, now I see. And through His amazing grace manifest in the life of our brown-eyed girl, I have learned to see more clearly.
I didn't know it was going to work out like this, but the next hymn on the schedule was "Amazing Grace." I doubt I will ever hear that hymn in quite the same way again. Ruthie was baptized in this church, married in this church, and yesterday, was buried out of that church. She is and always has been a girl of this town.
The procession to the Starhill Cemetery was 75 cars long down Highway 61. As it drew closer to Starhill, the small community outside St. Francisville where Ruthie grew up, and where she, like all our family, was to be buried. To honor Mike, a firefighter, fire trucks and ambulances sat in the median along the last mile, lights flashing, firefighters and EMTs standing at attention. Some people who lived along the route stood in their driveways to pay their respects. Miss Clophine Toney, an elderly Cajun sharecropper and a widow who has known hard work, poverty, and suffering all her life (but who also has known the love and devoted friendship of my mother) sat on the hillside near her cabin, waving in salute as we passed. That got to me.
Ruthie was known for not being overly fond of wearing shoes. Mel Percy, one of her closest friends and pallbearers, observed Ruthie's girls standing in the church during the visitation, their shoes cast aside. The girls did that because Claire had the idea that to do so would honor their mother. Mel was inspired by their example, and made a suggestion to the other pallbearers. And so, when the hearse settled in next to the cemetery, the six men took off their dress shoes, rolled up the legs of their trousers, and carried Ruthie to her grave across the damp cemetery grounds in their bare feet. It was the last tribute to her, and it was a thing of great beauty.
I will never, ever forget the barefoot pallbearers.
We all ended up at Mel and Tori Percy's house for a much-needed, post-funeral drink. There were mountains of food there, much of it courtesy of the women of the Methodist church, and lots of beer, wine, and whiskey. Crowds drank and ate and told even more funny stories about Ruthie and her life. At one point, I was telling a group of friends and family how much Ruthie's sickness, and how especially in these past couple of days, has made me realize what a remarkable community this is. I also snorted about the One-Legged Stripper of Woodville, and how oddly comforted I was by the deep eccentricity of the South. Someone remarked that he and some friends had stopped into that strip bar once for kicks, on a road trip during the holiday season. The club was hosting a Christmas toy drive. My friend called it "Tits for Tots." If Ruthie had been there to hear that, she would have collapsed with laughter.
And then came the story of the wedding in Angola. Our cousin Kevin, who was for many years the Justice of the Peace here, performed countless weddings in that capacity. Sometimes these weddings took place in Angola State Penitentiary, which is in the northern part of West Feliciana Parish. Kevin said yesterday that the most unforgettable of these weddings took place between a very pregnant young black woman, and her white, heavily tattooed inmate boyfriend, a north Louisiana redneck who went by the name of Cracker. Kevin did his duty, and forgot about it. A few years passed. One day, Kevin received a phone call.
"Mr. Dreher, you might not remember me, but you married me and my husband at Angola," she said, then reminded him of the particulars. "Well, we got divorced, but we want to get married again, and we'd like you to do the service."
So back to prison Kevin went. In the time that had passed, ol' Cracker had acquired even more tattoos in prison. As they stood before the JP, the bride unveiled herself, and displayed her own new tattoo, splayed out like a banner advertisement across the top of her chest: C R A C K E R.
Now you know, that is true love: for a black woman in Louisiana to have the word CRACKER tattooed across her chest.
I'm telling you, this is a great place.
As we left Mel's party yesterday, I was thinking about Mel, and John Bickham, and Steve "Big Show" Shelton, and Dr. Tim Lindsey, and his wife Laura, and  and all the men and women of this community who have rallied to the Lemings, and to my mom and dad, not just in the aftermath of Ruthie's death, but from the beginning of this long cancer journey. That's when I told Julie about the purity of the love these people have, and have shown, for Ruthie and for our family, and how it was a thing of such intense beauty it's hard to look upon it and hold yourself together. In fact, writing this now, I am not holding myself together, and that's fine, because the light bursting forth through all this bright sadness may be blinding, but it's also illuminating, and healing. Ruthie was an extraordinary example of this kind of goodness, but she was by no means the only one around here with hearts as big as hers. West Feliciana is not a wealthy parish, but I tell you, the people here make it one of the richest places on earth.
Mike and Ruthie have a large teepee in their backyard. Julie said to Mike today that we're loving it so much here that we might just move into the teepee and never leave.
"Sometimes," Mike said, "you have to follow the buffalo."
Latest Articles