Sequitur: A Lighthouse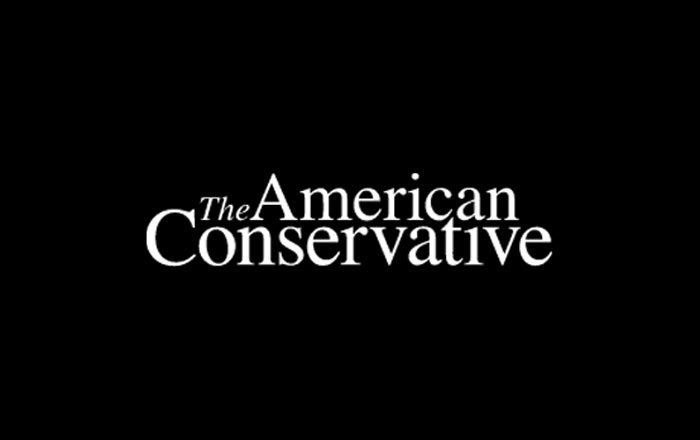 Last night, my 14-year-old son Lucas excused himself to read some more in Livy's The Early History of Rome before bed. Wait, what? They're reading that in one of his classes at Sequitur Classical Academy, a classical Christian school here in Baton Rouge.
"Man, I gotta tell you, you are getting the education that I wish I'd had," I told him.
I mentioned that this morning to my son Matt as I drove him to church from campus. He said, "We're studying Herodotus in one of my classes now. The teacher and I are the only ones who've already read him." In Matt's case, he got it at Sequitur.
As I write this, I'm sitting in my living room on Sunday night. My daughter Nora, who is 11, is doing her homework. A copy of Robert Fagles's translation of The Iliad is on the table in front of her. They're reading it her seventh grade humanities class at Sequitur.
"I love it," she just told me. "It's kind of disgusting how gory it is, but it's really interesting to see how passionate things were in the ancient days."
I wrote in The Benedict Option about the importance of classical Christian education. From the book:
"Education has to be at the core of Christian survival—as it always was," says Michael Hanby, a professor of religion and philosophy of science at Washington's Pontifical John Paul II Institute. "The point of monasticism was not simply to retreat from a corrupt world to survive, though in various iterations that might have been a dimension of it," he continues. "But at the heart of it was a quest for God. It was that quest that mandated the preservation of classical learning and the pagan tradition by the monks, because they loved what was true and what was beautiful wherever they found it."

As crucial as cultural survival is, Hanby warns that Christians cannot content themselves with merely keeping their heads above water within liquid modernity. We have to search passionately for the truth, reflect rigorously on reality, and in so doing, come to terms with what it means to live as authentic Christians in the disenchanted world created by modernity. Education is the most important means for accomplishing this.

"Retaining the imagination necessary to see or to search for God is going to be an indispensable element in the preservation of true freedom and Christian freedom when our freedom under law becomes more and more limited," Hanby says.
I mentioned Sequitur in this passage:
At the same time, it's important to recognize the ways that classical Christian schools can boost a healthy ecumenism in the face of a common enemy. While there are benefits to establishing a school under a particular tradition, there is also wisdom in taking a broad-tent approach, as long as the school remains under one of the ancient creeds. "The good news is that these kinds of schools have the real opportunity to heal the old divisions, because the old divisions are dead," says the Saint Constantine School's Reynolds.

Sequitur Classical Academy is orthodox but interdenominational. Most teachers and students are
Evangelicals, but my Eastern Orthodox wife teaches there, and our Eastern Orthodox children attend there. There are also traditionalist Catholics in the school community. Co-founder Brian Daigle, born Catholic and later moving through Reformed churches, says his own journey within the Christian tradition has taught him a love and respect for what each of the faith's branches brings to the school.

"Being a part of that kind of Christian academic community has given me stronger convictions in some areas and more humility in others," he says. "And it has made me a better scholar, able to read more widely across denominational lines, understanding the importance of an author's theological nuances to their literary decisions, for example."

Daigle says that intellectually honest fellowship and collaboration among orthodox Christians in schools should strengthen the witness of the local churches in these more militantly secularizing times. He is confident that studying together within the Great Tradition will forge bonds of friendship and spiritual solidarity that will stand students in good stead in the days to come. "The benefit, I hope, for our students is that we are preparing them not for jobs which don't yet exist, but for a church which doesn't yet exist," says Daigle.
If you live in Baton Rouge and want to be part of this school, please come to hear Brian Daigle give a "State of the School" speech on Monday October 1, 7pm, at the Hope Building of Istrouma Baptist Church. Please come even if you don't have kids who might end up studying at Sequitur. I'm told the school is interested in bringing into its wider community anyone who cares about studying the classics in a Christian mode.
We live in depressing times. The classical Christian school movement is one unambiguous sign of hope. My family is committed to it. We'd love it if you'd join us — whether in Baton Rouge, or wherever you live. There are classical Christian schools all over America. Check out the website of the Association of Classical Christian Schools (ACCS) or the Society For Classical Learning (SCL) website — these are the two big networks of classical Christian schools in the US. Not all classical Christian schools are the same, note well, but they're all trying to do something important and necessary. While more and more schools are falling all over themselves to be "relevant" to contemporary culture, schools like Sequitur are giving kids a deep grounding in the Western intellectual and cultural tradition.
My seventh grader is reading The Iliad with her humanities class. I never read either The Iliad or The Odyssey until my kids, studying in Sequitur, were assigned them. Sequitur has been a blessing not only to my family, but to me. Schools like it are a resource for their communities. Please consider getting involved with your local classical Christian school. Many of them — like Sequitur — are operated on a shoestring budget, and can use financial help too. We have no extracurricular activities at Sequitur; every penny of the budget goes into the classroom. We depend on the generosity of Istrouma Baptist Church, which allows our classes to meet in their Sunday school building classrooms, which are not used during the week. Most of the Christian kids who study at Sequitur are not members of Istrouma's congregation; Istrouma is doing this because its leadership believes in Sequitur's mission.
Sorry, I'm going on. I'm simply profoundly grateful for what this little school has meant for my family. Again: if you're in the Baton Rouge area, come see what we're accomplishing.
UPDATE: Reader Heidi, in the comments section:
If a family does not have the resources to fund a Classical Christian Education at an established school, they can create the same curriculum at home. This is what we did. The Iliad, The Odyssey, The Aeneiad, Shakespeare, Western Civ, Latin, Algebra, logic, rhetoric and debate… this is like mother's milk to my kids. There are a zillion resources available for little cost. I would be happy to assist any prospective homeschooler. Respond to me here.
Latest Articles