Seeing No Evil At The Times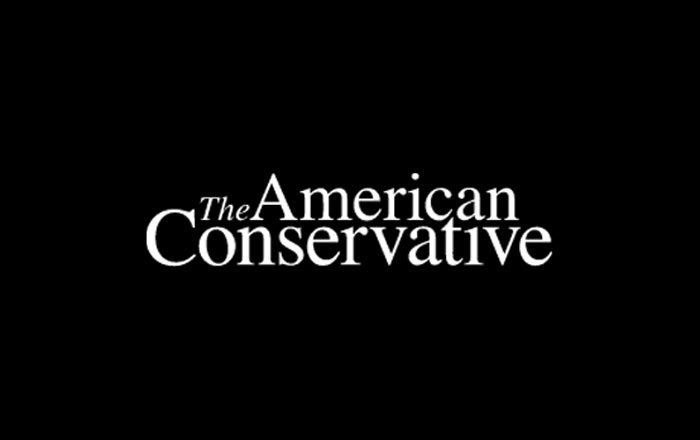 I know, I know, it's my hobbyhorse. Bear with me. From the farewell column of Arthur Brisbane, the public editor of The New York Times:
When The Times covers a national presidential campaign, I have found that the lead editors and reporters are disciplined about enforcing fairness and balance, and usually succeed in doing so. Across the paper's many departments, though, so many share a kind of political and cultural progressivism — for lack of a better term — that this worldview virtually bleeds through the fabric of The Times.

As a result, developments like the Occupy movement and gay marriage seem almost to erupt in The Times, overloved and undermanaged, more like causes than news subjects.

Stepping back, I can see that as the digital transformation proceeds, as The Times disaggregates and as an empowered staff finds new ways to express itself, a kind of Times Nation has formed around the paper's political-cultural worldview, an audience unbound by geography (as distinct from the old days of print) and one that self-selects in digital space.

It's a huge success story — it is hard to argue with the enormous size of Times Nation — but one that carries risk as well. A just-released Pew Research Center survey found that The Times's "believability rating" had dropped drastically among Republicans compared with Democrats, and was an almost-perfect mirror opposite of Fox News's rating. Can that be good?
Eight years ago, the then-public editor, Daniel Okrent, wrote this in his farewell column that the Times is quite biased to the left:
The gay marriage issue provides a perfect example. Set aside the editorial page, the columnists or the lengthy article in the magazine ("Toward a More Perfect Union," by David J. Garrow, May 9) that compared the lawyers who won the Massachusetts same-sex marriage lawsuit to Thurgood Marshall and Martin Luther King. That's all fine, especially for those of us who believe that homosexual couples should have precisely the same civil rights as heterosexuals.

But for those who also believe the news pages cannot retain their credibility unless all aspects of an issue are subject to robust examination, it's disappointing to see The Times present the social and cultural aspects of same-sex marriage in a tone that approaches cheerleading. So far this year, front-page headlines have told me that "For Children of Gays, Marriage Brings Joy" (March 19); that the family of "Two Fathers, With One Happy to Stay at Home" (Jan. 12) is a new archetype; and that "Gay Couples Seek Unions in God's Eyes" (Jan. 30). I've learned where gay couples go to celebrate their marriages; I've met gay couples picking out bridal dresses; I've been introduced to couples who have been together for decades and have now sanctified their vows in Canada, couples who have successfully integrated the world of competitive ballroom dancing, couples whose lives are the platonic model of suburban stability.

Every one of these articles was perfectly legitimate. Cumulatively, though, they would make a very effective ad campaign for the gay marriage cause. You wouldn't even need the articles: run the headlines over the invariably sunny pictures of invariably happy people that ran with most of these pieces, and you'd have the makings of a life insurance commercial.

This implicit advocacy is underscored by what hasn't appeared. Apart from one excursion into the legal ramifications of custody battles ("Split Gay Couples Face Custody Hurdles," by Adam Liptak and Pam Belluck, March 24), potentially nettlesome effects of gay marriage have been virtually absent from The Times since the issue exploded last winter.

The San Francisco Chronicle runs an uninflected article about Congressional testimony from a Stanford scholar making the case that gay marriage in the Netherlands has had a deleterious effect on heterosexual marriage. The Boston Globe explores the potential impact of same-sex marriage on tax revenues, and the paucity of reliable research on child-rearing in gay families. But in The Times, I have learned next to nothing about these issues, nor about partner abuse in the gay community, about any social difficulties that might be encountered by children of gay couples or about divorce rates (or causes, or consequences) among the 7,000 couples legally joined in Vermont since civil union was established there four years ago.

On a topic that has produced one of the defining debates of our time, Times editors have failed to provide the three-dimensional perspective balanced journalism requires. This has not occurred because of management fiat, but because getting outside one's own value system takes a great deal of self-questioning.
Okrent plainly agrees with the Times's slant on the issue, but he says it's bad journalism. When Okrent spoke to publisher Arthur Sulzberger Jr. about it all, Sulzberger denied the Times was biased.
Now another public editor is completing his term, and departs by saying that the Times is biased to the left, and cites as an example its cheerleading coverage of the gay marriage issue. And lo, a top Times executive — executive editor Jill Abrams Abramson (thanks for the correction in the combox) — says her newspaper isn't biased at all. What's interesting about this is she repeats Sulzberger's weird defense, denying bias but saying the Times's viewpoint is "urbane."
Why is this so difficult for these people to admit that their biases on cultural issues detract from the quality of their journalism? The Times is a great newspaper — I still subscribe — but its cultural coverage is stunningly parochial. This is not news to the leadership class at the newspaper. I cannot imagine why they don't care to do anything about it. Seriously, whatever your views on gay marriage (or abortion, or other hot-button cultural issues), why wouldn't you be embarrassed to publish agitprop instead of journalism?
Latest Articles