Love, Family, Story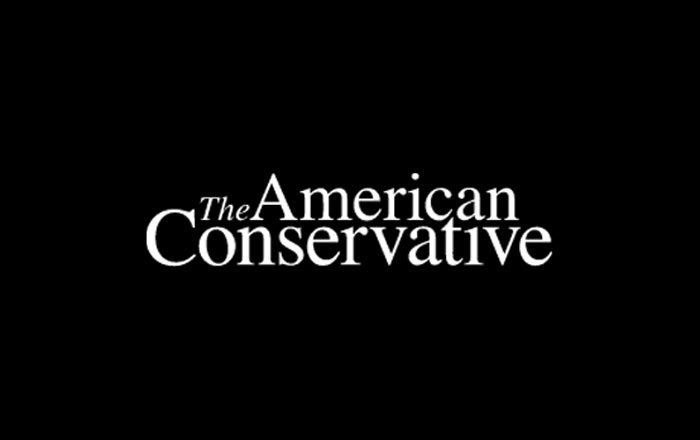 This is going to be a light posting day. I'm worn out, having rolled in just before midnight from Monroe, where I had spent a day and a half meeting with readers of The Little Way Of Ruthie Leming, in a series of events organized by my cousin Ken Fletcher, whose late father I wrote about here. I expected to have a fine time, but I didn't expect to be so moved and excited by the people I met and the things I heard. I'm going to bed again because I'm very tired, but it's a good kind of tired.
First and foremost, it's so great to get to know these north Louisiana cousins, at long last. This came about because of both the death of Ruthie and the death of Ken's father James. New life, for our family, emerging out of death. And that is a blessing none of us saw coming. Ken is an accomplished musician, and showed interest in my son Lucas's musical abilities. He took time out of a very busy day to drive Lucas, Nora, and me to his house, where he and Lucas jammed together — Lucas on keyboards, and Ken accompanying him on guitar. It was another of those Avett Brothers concert-type moments in which Lucas, who played a startlingly intricate melody he made up on the spot as Ken kept up with him on guitar, became overwhelmed by the beauty of the music they were making, and burst into tears. I captured that on iPhone video, and if I didn't have a policy against posting images of my children online, I'd show it to you. It was magical.
What's so touching about this is that Lucas is kind of a bowed-up, outdoors, Duck Commander guy, not an aesthete in the least. But when it comes to music, he's all heart. Now Lucas wants to come back to West Monroe as fast as he can to spend time with Uncle Ken, and play music. That short time Ken devoted to Lucas meant the world to him, and was, I believe, the start of a beautiful relationship.
It was that kind of time.
At the Chennault Museum, I met so many people who had read Little Way and had been moved by it. (I also met some old Dreher cousins, distant relations I hadn't seen since I was a little boy at the family reunions we used to have; what an amazing gift that they came!) My mother — Mam, in the book — was with me, and it pleased me to see people discover she was there and embrace her, this woman they only knew as a grieving mom in a story. This consoled and encouraged my mother, who too often doubts her own true worth.
It never fails to startle me to hear the stories readers tell me about their own families, their own heartbreaks, and how Little Way spoke to them, and lifted them up in their own grief, suffering, and confusion, and how they wanted more copies of the book to share with others whom they believe need to read Ruthie's story. It's incredibly humbling, because I was just the scribe who told the story of my sister, my family, and our town. It was they who did the living. Still, to know how all these people in and around St. Francisville, the things they did, and the people they are, make such an extraordinary difference for the good in the lives of perfect strangers — I mean, there's nothing you can really say but thank you for telling me (and, to God, thank you for giving me the chance to bear witness).
Last night I read to the audiences a letter my mom received last week from a school administrator in New Jersey, telling her about how important Little Way was to her and her teaching staff. The lady had coffee mugs made for all her staff, featuring a quote Ruthie gave when one of her teacher colleagues asked how on earth she put up with an exceptionally badly behaved class one year. Ruthie said, "Because I love them, and they might change." My mom's correspondent told how Ruthie's story comforted her and restored her faith as she confronted the death of one of the little ones at her school. That letter made both my parents cry when they read it. They treasure it so much that Mom brought the letter with her to Monroe, because she thought others should hear it. I read it to the audiences so they would have an example of Ruthie's hopeful words to me, telling me not to be in despair about her cancer struggle: "We just don't know what God is going to do with this."
You might remember this note a woman posted to my blog days after Ruthie's 2010 diagnosis. If you didn't see it here, you read it in Little Way, maybe. Crystal Renfroe was a young nurse who worked on Ruthie's wing of the hospital that week. She had been on the job only a couple of years, and felt crushed sometimes by the weight of suffering she saw in the hospital. In the note, she wrote of how Ruthie's grace-filled response to her devastating cancer diagnosis gave her, the nurse, new hope:
Ruthie, meeting you and seeing your heart was the miracle I needed to remember to trust God and live life instead of being bitter.
Well, I thought of Crystal Renfroe's letter this morning when I received the following one this morning from someone who was at one of the talks Monday evening:
I just wanted to tell you how much I enjoyed your talk tonight. As a former student of Mrs. Leming's (I can't seem to get away from calling her that!) and native of St. Francisville, this book meant a lot to me. Although difficult at times, it was a wonderful read. Yours and Mrs. Leming's message tonight renewed my passion for my job – this has been a very difficult year for me and I have almost all but lost hope in my students. Already this year, there have been many days I have questioned if teaching is for me. I LOVE the subject I teach and have loved teaching for the past 7 years, but this has been a trying and challenging year. The message tonight reminded me that I just need to love again especially my students. I know Mrs. Leming loved all her students and I need to carry this on in my own classroom. Maybe love is what they need. Mrs. Leming's passion and message will always live on and will be a constant reminder in my job and personal life. Thank you for your words and taking the time for us tonight.
How about that? Man. We just don't know what God is going to do with this.
Latest Articles