Forgiving Sexual Offenders In The Clergy?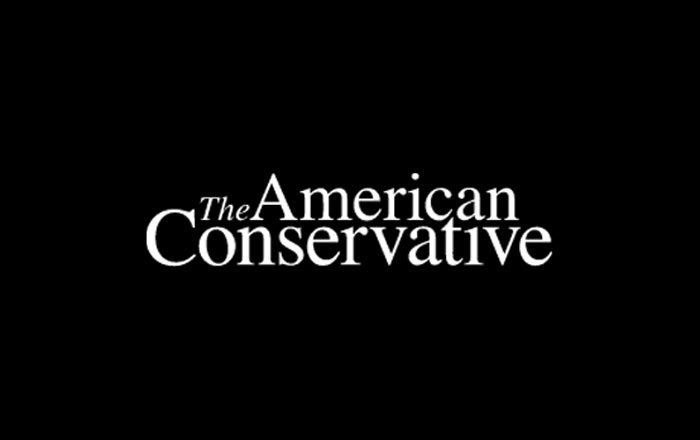 This is shocking, but not surprising:
A former Corvallis priest pleaded guilty to child pornography charges and was sentenced to nearly four years in prison.

Stanley Brittain, 39, who also went by the name Father Isidore, pleaded guilty this week to four counts of first-degree encouraging child sex abuse.

Police raided a property on the 2400 block of Southeast Eighth Avenue in Albany in April. According to court documents, investigators tracked the sharing of explicit movies showing the sexual abuse of children to Brittain's phone and computer.

Court documents state Brittain was naked in his camper in front of his computer at the time of his arrest and said he had just injected methamphetamine.

Brittain told police he had started using meth two years ago and at the same time started collecting and trading child pornography on the internet, court documents state.

According to court documents, Brittain admitted having an extensive collection of child pornography on his computer that he would share online with other men. Police said most of the movies depict children from the age of infants to 12 years old.

Until a week before his arrest, police said Brittain had been associated with the St. Anne Orthodox Church in Corvallis.

After pleading guilty in court Tuesday, Brittain was sentenced to three years and nine months behind bars.
Thank God they've put this wretched man behind bars. He should have been defrocked years ago. Why? According to a 2011 internal investigative report in the Orthodox Church in America (PDF here), Metropolitan Jonah reassigned him even though he sexually harassed a Reader at a church in Alaska (the details of the case are pathetic), and was allegedly discovered seeking out online gay hookups after he left for Australia in the company of his former bishop. The internal (SMPAC) report was right to hold Jonah responsible for allowing the depraved monk Brittain to serve in that Oregon parish, but what the internal report did not say was that Bishop Benjamin of the OCA's Diocese of the West specifically requested that Brittain be released to his care and supervision. As I wrote a couple of years ago:
Jonah defended his decision to lift Fr. Isidore's suspension by saying Bishop Benjamin of the West had requested it, and had promised to keep Fr. Isidore under close watch. According to Jonah, Benjamin wanted this, and Jonah agreed to it, as a sign of hope for his recovery.

This is unacceptable. What about the laity in the parish Fr. Isidore served (N.B., he wasn't the pastor, but helped out)? Don't they deserve better than to be fodder for a depraved and aggressive priest to practice getting his life back in order? They absolutely do! The laity doesn't have to know all the details of a priest's sins, but they ought to be able to trust their bishops to use good judgment in assigning these priests. Jonah was a pushover in this case.

But let it be absolutely clear: Bishop Benjamin is also responsible. The SMPAC Report does not fault Benjamin, nor do we hear any clamor for Benjamin's discipline in this matter. Why not?
We don't because, in my view, the SMPAC report was largely a political document designed to make a case for ousting Met. Jonah, which ultimately happened. Jonah has been off the scene for two years now. But there in that Oregon parish sat the monk Isidore Brittain, indulging in his addiction to methamphetamine, and downloading child porn on his computer.
Where was Bishop Benjamin in all this? Did no one in that parish see that something was wrong with Isidore Brittain? Did they speak up? Were they listened to?
I bring this up mostly to make a point about rehabilitating priests and monks guilty of sexual misconduct. Zero tolerance policies are not good, as a general matter, because they take the human element out of judgment calls. On the other hand, I think it has been made very clear from the Catholic sex abuse scandal, and similar scandals in other churches, that bishops and clergy often suffer from a near-total lack of discernment when it comes to disciplining their own priests for sexual misconduct. They so often only think of the priest, and think little or nothing of the laity. One gets the feeling that many bishops only really see the priest, and treat the laity as the supporting cast.
I think a priest guilty of all but the most minor sexual misconduct should be defrocked, or if a monk, given the choice to go live in a monastery, or face expulsion. Period. The child porn enthusiast Father Isidore Brittain had no business serving at the altar, or presenting himself in any way as a cleric. Bishop Benjamin owes the people of that parish an explanation, as does the Holy Synod, which allowed Brittain to remain in that parish for three years after the SMPAC report faulted Met. Jonah for approving Brittain's participation in the parish there. When he was arrested in April, the local paper reported:
Albany Police Detective Lieutenant Travis Giboney said that Brittain was an unpaid staff member and loosely affiliated with St Anne Orthodox Church. Captain Eric Carter added that there's no evidence that Brittain was grooming potential victims from the congregation, "There's nothing at the onset that leads us to believe (the crimes) were associated with the church".
There's more to this story, surely, but thank God it doesn't appear to have affected the people in that parish. But it seems clear to me that Brittain had no business being brought to that parish in the first place, not as a priest-monk.
Latest Articles