Father Groeschel Goes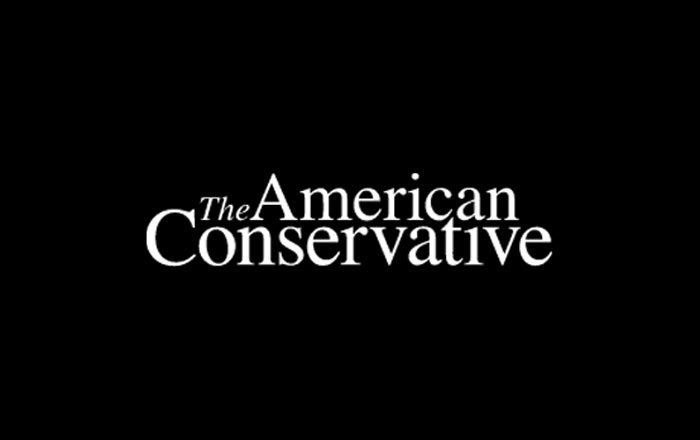 The Catholic cable giant EWTN has retired Father Benedict Groeschel in the wake of his controversial comments about the sex abuse scandal, which included the following:
"Suppose you have a man having a nervous breakdown, and a youngster comes after him. A lot of the cases, the youngster — 14, 16, 18 — is the seducer."
Some Groeschel defenders have said that this is a case in which a 79 year old man who survived a terrible car accident a few years back is mentally off his game, and saying things he doesn't really mean. Possibly. I think it's more plausible, however, to believe that Groeschel was in fact less guarded than he normally would be, and said what he actually believes.
That's the view of a traditionalist Catholic friend of mine who passes along information about Fr. Groeschel's role in recycling an accused sexual abuser, a priest now running an orphanage in South America. I had lost track of Fr. Carlos Urrutigoity after covering the Society of St. John scandal in Pennsylvania for National Review back in 2002 (links to those stories are no longer available, I've discovered this morning). Urrutigoity and the Society stood accused in lawsuits and by others of running a kind of ultraconservative Catholic cult in which boys at a Catholic boarding school served by the Society were sexually abused or at least exposed to extremely inappropriate "grooming" behavior. Bishop James Timlin of the Diocese of Scranton allegedly let them get away with it. His successor as bishop, Joseph Martino, apparently found the accusations credible, in part because of a 2003 letter a traditionalist Catholic priest and former Society member wrote, in which he described the Society as "a homosexual cult centred on its leading light, Fr. Urrutigoity." That priest, Fr. Richard Munkelt, added:
"Eventually, I came to realize that there was involved here – as incredible as this may seem – a pedagogy, indeed even a theology of pederasty."
Martino suppressed the Society, forcing its disbandment. From a recent newspaper account of the mess, which is still in the courts:
The society's Shohola project imploded after a federal lawsuit was brought in 2002 by "John Doe," a Saint Gregory's student, and his parents, against Urrutigoity, Ensey, Timlin, the Diocese of Scranton and others.

The suit alleged that Urrutigoity and Ensey offered "spiritual direction" to the student by sleeping with him at Saint Gregory's Academy and at the Shohola property, and that both priests sexually assaulted him.

Testimony in that case brought at least three similar claims of bed-sharing and sexual advances to light.

In 2002, Timlin suspended Urrutigoity and Ensey from their ministries and sent them to Southdown Institute in Canada for psychological evaluations.

Southdown specializes in treating clergy who have sexual boundary problems.

Attorneys for the diocese fought to keep the results of those evaluations out of evidence in the federal suit, which was settled in 2006, reportedly for more than $400,000.

Results of those evaluations are revealed in a stack of evidence in Bond's Pike County case.

Minutes from a March 2002 Diocese of Scranton independent review board, summarize the evaluations by Southdown Institute:

The institute "strongly recommended that (Ensey) undergo residential treatment to address severe anxiety and depression" that was the result of repressed sexuality. The evaluation said Ensey's sexual attraction toward adolescent boys is "a stage he appears to be locked into."

And it recommended Ensey "be strictly prohibited from any public ministry of any kind; he should have no contact with any young person."

The evaluation of Urrutigoity said: "In view of the credible allegation from the seminarian (John Doe), his admitted practice of sleeping with boys and young men and the troubling evaluation by the Southdown Institute, Father Carlos Urrutigoity should be removed from active ministry; his faculties should be revoked; he should be asked to live privately."

These recommendations did not bring an immediate end to their priesthoods or the society, however.
Bishop Martino released Urrutigoity to go to Paraguay, but according to a 2011 Vancouver Sun report, Martino wrote to his Paraguayan counterpart and warned him against Urrutigoity. The Paraguayan bishop, a member of Opus Dei, nevertheless allowed Urrutigoity to reconstitute the Society under his authority, and made him a monsignor. Today, incredibly, Urrutigoity and company operate an orphanage. Eric Ensey, Urrutigoity's American friend and Society cohort, was defrocked by the Church last year over sex abuse allegations, and has been raising money for the orphanage and the Society's seminary in Paraguay.
So where does Fr. Groeschel come into all this? Here is a Spanish-language document containing a 2008 statement by the Paraguayan bishop attesting to Urrutigoity's good character and denying the accusations against him as a smear campaign. Note this part (the translation is via Google):
8.8. 'As is standard in such cases, also carried extensive psychological evaluations Urrutigoity Father. For more objetivad and independence of criteria, there were two independent evaluations of one week each: one conducted by the Rev. Father Benedict Groeschel, a Franciscan priest and psychologist renowned in the U.S., and the second, by the Psychological Southdown Institute in Canada. The two agree categorically clear in priest's heterosexuality, and that there are pathologies. To not unduly, quote only one passage of the reports (Fr. Benedict Groeschel, CFR, Ed.D., Counseling Psychologist, 27 October 2001): "With respect to the concerns raised against him about sexual immorality some have argued, there is no indicator of something like this … some right-wing conservatives are so paranoid that they are perfectly capable of killing someone's good name, with absolutely no evidence but their own suspicions … I have not seen anything in these tests and reports that may indicate a hint of homosexual tendencies."
That is not what the Southdowns report says, if the press accounts are accurate. I would like to see Groeschel's entire evaluation of Urrutigoity. I find it remarkable (to use the most diplomatic word I can find) that Fr. Groeschel apparently dismissed the testimony of a number of Catholics with direct personal knowledge and experience of Urrutigoity and his modus operandi as the product "right-wing paranoids."
Father — sorry, Monsignor — Urrutigoity, with all those pederastic red flags waving in his background, is today allowed to run an orphanage (!) in Paraguay in part because Fr. Benedict Groeschel professionally vouched for his character and psychological soundness. This raises several questions:
1. What role has Groeschel, a priest and psychologist, played over the years in psychologically evaluating accused priests, and giving them a release (or not) to serve in active ministry?

2. How good has Groeschel's judgment in these cases been? That is, what is his record?

3. What are Groeschel's true beliefs about the nature of clerical sexual abuse, and how did they affect his professional evaluation of troubled priests?

4. To what extent has Groeschel's status among conservative Catholics given his professional judgments about particular priests and the abuse scandal in general authority among conservative-leaning bishops and others?
UPDATE: Here is Dallas Morning News reporter Brooks Egerton's 2003 story on the role Fr. Groeschel played in the scandal to that point. To repeat something I posted here the other day: in 2002, Egerton contacted me at National Review, introduced himself over the phone, and told me he was working on a story about Groeschel. He said that he had been trying for some time to reach Groeschel to get his (Groeschel's) side of the story, but Groeschel was dodging him. Did I have any contact with Groeschel, Egerton asked, and if so, would I be willing to call Groeschel and encourage him to respond to the reporter's questions? I didn't know Groeschel and had no contacts with him, so I couldn't help Egerton. The point of my bringing this up here is that despite Groeschel's later claims, after the story came out, the reporter made multiple efforts to reach him to get his side. Groeschel tried to impugn the integrity of a journalist who was doing his best to be fair.
From the 2003 piece:
In the world according to Father Benedict Groeschel, the Catholic Church's sexual abuse scandal is largely the stuff of fiction. Reporters "doing the work of Satan" are driven to lie, the New York priest says, because they hate the church's moral teachings.

These are not the opinions of a marginal figure. Indeed, Father Groeschel is one of the most prominent priests in America, reaching millions with his books, tapes, parish lectures and regular appearances on the Eternal Word Television Network.

… For all his commentary on the crisis, Father Groeschel has revealed few details about his role as a player in it: He has been a key figure for 30 years in the loose-knit nationwide network of therapists who have helped troubled priests keep working.
More below the jump:

The Franciscan friar's base is a mansion on Long Island Sound, where he runs the Archdiocese of New York's spiritual development office and Trinity Retreat Center for clergy. There, according to his own written account, he has counseled hundreds of his brethren and "happily, 85 priests have returned to the active ministry."

… Leaders of the neighboring Diocese of Paterson, N.J., one of several that sent business to Father Groeschel, blamed three "unfortunate" reassignments on his advice. Two of those priests were subsequently accused of misconduct in their new jobs.

"We relied on his recommendations," said Marianna Thompson, spokeswoman for Paterson Bishop Frank Rodimer. Father Groeschel used words such as "transformation," she said, and helped arrange transfers between dioceses.
More:
Mark Serrano, who also has said that Father Hanley abused him as a boy, questioned Father Groeschel's sincerity. His skepticism, he said, is based on an experience he had after his family's complaints led Bishop Rodimer to suspend Father Hanley.

In 1986, the year after the abuse complaints, Mr. Serrano agreed to talk to Father Groeschel, who was counseling Father Hanley. Mr. Serrano, who was then a college student, said he thought the counselor "wanted more information" for therapeutic purposes. Instead, Mr. Serrano said, Father Groeschel lashed out at him.

"He said, 'Why don't you stop harassing this poor priest? He's a sick man. You are wrong for what you're doing to him.' "

Monsignor Kenneth Lasch, a Paterson diocesan priest, said he had urged Mr. Serrano to talk with Father Groeschel because the friar had expressed pastoral concern for Mr. Serrano – "something like, 'Mark seems to be a troubled person.' "

Hearing Mr. Serrano's account of what ensued "left me very, very uncomfortable," Monsignor Lasch said, "and made me wonder what was going on" at Father Groeschel's retreat center.
More:
 Officials in the Diocese of Paterson, N.J., blame these three reassignments on Father Benedict Groeschel's advice.
The Rev. John Picardi transferred from Boston to the Paterson Diocese in the early 1990s after being accused of raping a man. Father Groeschel wrote Paterson Bishop Frank Rodimer a letter saying that "there was no indication of any involvement with a minor or a nonconsenting adult," although he apparently knew that the accuser felt violated. Another church document indicates that while supervising the priest's treatment, Father Groeschel had once called a Boston archdiocesan official to ask whether the accuser was "still angry" and "in a litigious stance."

Marianna Thompson, spokeswoman for Bishop Rodimer, said he learned of the rape allegation only after Father Picardi was accused in 1995 of touching a girl improperly in the Paterson Diocese.

Father Picardi has denied abusing anyone. Neither allegation resulted in criminal charges, although Ms. Thompson said that Bishop Rodimer and New Jersey child-welfare authorities concluded that the priest should not work in a parish.

Father Picardi later got a job in the Phoenix Diocese, which removed him last month after Boston attorney Roderick MacLeish Jr., who represents many of the victims in that archdiocese's sex abuse scandal, obtained and released his personnel file. Father Picardi could not be located for comment.

The Rev. Patrick D. Browne transferred from the Paterson Diocese to the New York Archdiocese in the mid-1990s because of affairs with two women, said Ms. Thompson. He allegedly repeated the misconduct with a woman who was seeing him for marriage counseling and was cited in a legal action brought in New York by her husband.

Father Browne was removed again and is not working as a priest currently, Ms. Thompson said. He did not return a message left for him with his diocesan superiors. The spokeswoman said Bishop Rodimer told the New York Archdiocese about Father Browne's past, and relied on Father Groeschel's feeling that his client could recommit himself to celibacy.

The Rev. James Hanley moved in the mid-1980s from the Paterson Diocese to the Diocese of Albany, N.Y., after admitting he had sexually abused boys. He then suffered a physical collapse while working as a hospital chaplain and was recalled to New Jersey.

Before the transfer to Albany, "Groeschel told us that the basis of [Father Hanley's] problem was alcoholism," Ms. Thompson said, "and that once he was treated he felt he would be fit for ministry." He has not been criminally charged. Father Hanley, who recently asked to be removed from the priesthood, could not be reached for comment.
Fr. Groeschel's response to this article is here. 
Latest Articles