Dr. Kent Brantly & Dr. Matthew Lukwiya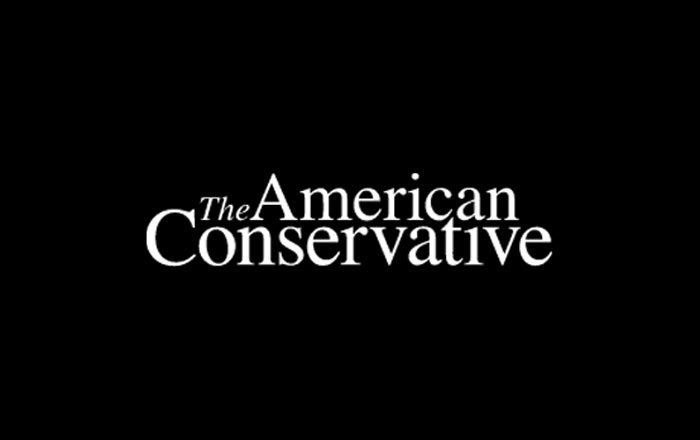 Kent Brantly is the American missionary physician who came down with Ebola while treating people suffering from it in West Africa. Look what he's done now:
An American doctor being treated for Ebola in Liberia has "taken a slight turn for the worse overnight," according to Samaritan's Purse, an evangelical Christian Charity based in North Carolina.

An "experimental serum" to treat the virus arrived for the two infected Americans, but there was only enough for one person, according to Samaritan's Purse.

Dr. Kent Brantly, who noticed his Ebola symptoms and quarantined himself last week, offered the dose to the other infected American, missionary Nancy Writebol.
He reminds me of Dr. Matthew Lukwiya, a Ugandan physician — and husband and father, like Dr. Brantly — who gave his life taking care of Ebola victims. In 2001, Blaine Harden of the NYT wrote a story about what Dr. Matthew, an Evangelical Christian, did to save others during that outbreak. In this excerpt, this is how he contracted Ebola from a patient who went crazy and left his bed:
Dr. Matthew, as he was known to his colleagues and patients, was the hospital's medical superintendent. He had helped make it one of the best medical facilities in East Africa. He was also a home-grown hero in the scrub savanna of northern Uganda.

Children playing in the dust-blown streets of Gulu, a city a few miles from St. Mary's Hospital, had for years been singing a little ditty about the doctor. In it, they dared each other to jump from a high place. A broken leg would not be a problem, they sang; Dr. Matthew would fix it.

In his 17 years at St. Mary's, a Catholic missionary hospital, much of what Dr. Matthew fixed had nothing to do with medicine. A soft-spoken, deeply religious man of 42, with a wide, easy smile and a slight paunch, he had stood up to a bizarre bunch of local rebels called the Lord's Resistance Army. They said they wanted to run Uganda according to the Ten Commandments. But what they had done for 13 years was kidnap thousands of children and press them into suicidal duty as soldiers. The rebels also abducted and mutilated adults, often slicing off their lips and ears.

When rebels came to the hospital in 1989 to kidnap some Italian nuns living there, Dr. Matthew (who was an evangelical Protestant, not a Catholic) met them at the front gate and persuaded them to take him instead. He marched around in the bush for a week in his doctor's gown before the rebels let him go. He later opened the walled compound at St. Mary's as a sanctuary from the rebels. Until Ebola scared them away, about 9,000 people entered the grounds of St. Mary's every evening to sleep in peace.

The panicked call from Nurse Stanley roused Dr. Matthew from his bed. His small house was located inside the hospital compound, and the doctor made it to the Ebola isolation ward within five minutes. He suited up, as always, in boots, gown, apron, head cap, gloves and mask. He neglected, however, to put on goggles or a plastic face shield, which can protect the eyes when an Ebola patient coughs. Perhaps he was still groggy from sleep.

Simon Ajok had by then stumbled back to bed, where he was gasping for breath in his private room (one of the meager privileges afforded health-care workers who caught Ebola at St. Mary's). To help him breathe, Dr. Matthew pulled Simon, who was sticky with blood, into a sitting position. He then cleaned him up, stripping off his soaked gown and changing the soggy sheets on his bed. Simon died while the doctor was mopping the floor with bleach.

When he finished cleaning up, Dr. Matthew went back to his house, ate some breakfast and then put in another 14-hour day.
More:
A few days after Simon died, Dr. Matthew reviewed the events of that night with Dr. Piero Corti, an Italian missionary who, along with his wife, Dr. Lucille Teasdale, founded St. Mary's Hospital in 1961 and ran it for decades. Dr. Matthew was his chosen successor.

The more Dr. Corti listened, the more furious he became. He was exasperated by the gamble his protege had taken.

"I wanted to strangle him," said Dr. Corti, who is 75. "I was thinking of the future and that he was the man to take care of the hospital for the next 20 or 30 years. But I didn't have the heart to tell him that. He had done what was normal for him to do."

What was normal for Dr. Matthew was a low-key combination of geniality and unyielding resolve. He flatly refused to allow anyone or anything, be it messianic rebels or bleeding fevers, to destroy his hospital. To that end, he sometimes took chances that threatened his life, that bordered on recklessness. Yet he was such a solid medical man, such a devout Christian and such a nice guy that hardly anyone noticed his extraordinary appetite for risk.
Read the whole thing. I promise you that you will not forget this doctor, and what his suffering and death accomplished. I know almost nothing about what Dr. Kent Brantly has been doing amid this Ebola outbreak, but I am certain that it's the same kind of story. I believe Dr. Matthew is a saint, and have asked him to pray for Dr. Kent, as so many of us in this life are doing. Greater love hath no man….
What are you doing with your life? What am I doing with mine?
Latest Articles