Downton Archdiocese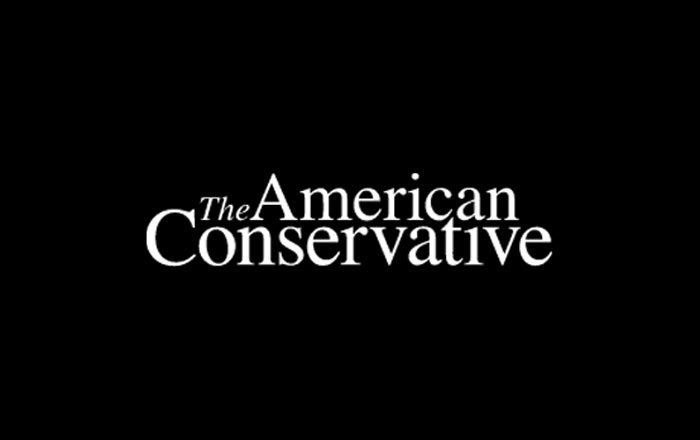 The indefatigable orthodox Catholic journalist Phil Lawler lays into Archbishop Myers of Newark for appointing convicted sex offender Father Fugee in charge of the office that oversees continuing pastoral formation of the clergy. Excerpts:
Under the Dallas Charter—the policies the American bishops approved at their June 2002 meeting in Dallas, in a panicked response to public outcry about the burgeoning scandal—a priest who is credibly accused of the sexual abuse of children should be removed from public ministry. Yet here was Father Fugee, who had been not only accused but convicted by a New Jersey jury, serving in an office of the archdiocese. It emerged that he had previously served as a hospital chaplain, with unsupervised access to children, even after the conviction. The archdiocesan review board had cleared him for ministry, as had the archbishop. The case vividly illustrates that the policies put in place by the Dallas Charter provide no reassurance at all to the faithful, if the policy-makers do not prove themselves trustworthy.

There's more. During Father Fugee's trial, the jury heard a statement in which the priest said that he was homosexual or bisexual. (An appeals court would later cite concerns about that statement as a reason for overturning the verdict.) So now a priest who is homosexual or bisexual, who is in a sex-offender program, is dispensing advice to other priests in Newark, and potentially dealing with the priests who are coping with similar problems. Is there any reason for confidence that he is offering mature spiritual counsel? Can we assume that he would respond properly to other cases in which priests were accused of misconduct?
More from Lawler:
The astonishment, bewilderment, and outrage that greeted the news from Newark is completely understandable; the complacent reaction from the archdiocese ("We have not received any complaints from the prosecutor's office…") is appalling.

Right now, one of two things is true. Either

The phone is ringing off the hook in the office of Archbishop Myers, as other bishops all around the country call to ask him what on earth he has done, and demand that he quickly undo it. Or…
Ten years into the greatest crisis the Church has faced since the Reformation, most American bishops still haven't begun to grasp the problem.

There is no third option. And as I look at those two possibilities, I shudder to think which is more likely. God help us.
Leaving aside the theological and moral issues here, it never ceases to amaze me how elites can continue to make the same catastrophic mistakes that have brought such destruction to themselves and to the institutions they lead. It's not a Catholic thing, specifically; it's how human institutions tend to operate (see Barbara Tuchman on this). At this late date, as far down the river as I am from the scene of the crimes, I look at this stuff now with perverse fascination at how self-destructive we humans can be.
I was thinking about this last night watching the most recent two episodes of Downton Abbey on DVR. In the series, Matthew Crawley, the young heir to the estate, has been going over the books, and has found that Downton has been badly mismanaged by Lord Grantham, who has nearly lost the estate twice due to near-bankruptcy. Matthew warns that there must be significant and meaningful reform now, before it's too late. Lord Grantham is insulted by the suggestion that he's mismanaged affairs — this, even though it was Matthew's recent surprise inheritance from someone else that saved the estate from the earl's most recent bad investments. Lord Grantham's daughter Mary, who is Matthew's wife, is scandalized that her husband would dare to suggest that Lord Grantham is at fault, and would propose to curb his management of his own estate.
And yet, it is quite clear that Matthew is right, and that old estates like Downton won't survive the coming years without change. Even an old tenant farmer sees it coming. Matthew suggests that the estate could withstand poor management in years gone by because there was so much money sloshing around, but those days are in the past. Lord Grantham, it appears, thinks that management techniques applied to the running of his estate are vulgar and middle-class.
Lord Grantham suffers from the illusion of invulnerability, and the false confidence that everything is going to stay this way forever. He is not a bad man, but he has nearly driven the estate into the ground twice — yet still feels entitled to make decisions heedless of reality. How he and Matthew work out the clash of visions is fast becoming the centerpiece drama on Downton. 
What's happening, and happening fast, is that Lord Grantham is squandering his authority. In the most recent episodes, his decision to prefer the advice of a socially prominent physician with a knighthood over the advice of the local doctor may have led to the death of a key character. Within his own family, Grantham lost a tremendous amount of face because his own aristocratic standards were shown to be lethal folly, out of touch with real human needs. In other words, he's throwing away his own authority through stupidity, arrogance, and a refusal to recognize what's actually happening around him — and, if he's not stopped somehow, will lead the estate over which he's been given stewardship to ruin.
Sounds like bishop material to me.
Latest Articles