'Dexter' Murderer Goes To Angola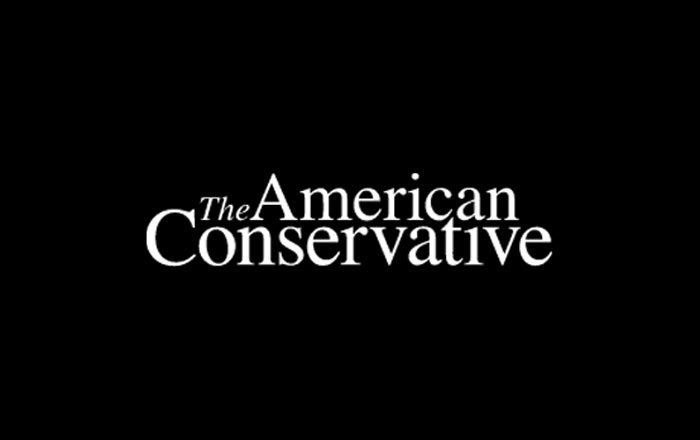 Yesterday in my town was the sentencing hearing for Trevor Reese, a teenager who murdered a little boy by slashing his neck so deeply it nearly decapitated him. A friend of mine was present in the courtroom, and said the whole day was emotionally harrowing, especially listening to the murderer's father testify that he blames himself for failing his son, and for failing the child his son slaughtered. From the Baton Rouge Advocate's report [link fixed]:
Trevor Reese had a fascination with the protagonist in the television series "Dexter," seeing the serial killer presented as a hero and Robin Hood figure, several medical professionals testified Thursday in Reese's sentencing hearing.

Twentieth Judicial District Judge William G. Carmichael concluded the hearing Thursday by sentencing Reese, now 20, to life in prison without the benefit of parole, probation or suspension of sentence for the June 2010

Jackson Attuso

murder of 8-year-old Jackson "Jack" Attuso, of Clinton.

"He committed murder in the false belief and delusion that he was a serial killer," said Dr. Robert Davis, a psychologist.

The expert medical witnesses said Reese believed the act of killing someone would relieve him of the stress and anxiety he felt as a teenager unable to converse with, or relate to, his peers.

Despite outward appearances to his family and teachers, "he was uncomfortable in his own skin," said Dr. Travis Phifer, a Shreveport psychiatrist who has been regularly seeing Reese.

"Trevor never thought he was Dexter, but he identified with him in some ways," because the show depicts the protagonist "feeling better" after a killing, Phifer said.

"He (Reese) thought that if he killed, it would take him to a new level, that somehow it would relieve the anxiety. But he did not find it," Phifer said, adding that he believes Reese has changed and no longer believes he needs to kill.

Davis, who interviewed Reese in 2010, said Reese was emotionally crushed when he did not get the relief he sought by killing the boy and questioned whether he should have chosen a female victim.

Davis said Reese wondered if he should have done something with the body, and discussed his thoughts about killing prostitutes, standing up their torsos, cutting off their arms and legs and "doing something with their hair."

Reese dropped his insanity defense and pleaded guilty to second-degree murder in March.
It's not right to blame Dexter directly for setting this kid off, so don't read me here as doing that. Still, things like this make me wonder how it is intelligent, gifted people can devote themselves to making a television show that glorifies a serial killer. I'm reminded of a scene near the end of Grand Canyon, the 1991 Lawrence Kasdan film about searching for the meaning of life in contemporary Los Angeles. Steve Martin plays Davis, a celebrated producer of ultraviolent action films who, after being shot and permanently wounded in an armed robbery, has an epiphany about violent films, and vows to change his way of making movies. He tells his friend Mack (Kevin Kline):
"I can't make those movies anymore. I can't make another piece of art that glorifies violence and bloodshed and brutality. I can't contribute another stone to this landslide of dehumanizing rage that has swept across this country like a pestilence. … I'm done, kaput, finished. No more exploding bodies, exploding buildings, exploding anything. No more shit. I'm going to make the world a better place."
A couple of months go by, and Davis has a change of heart. Mack goes to the studio to congratulate Mack on the new direction his career is moving in. He finds that Davis has backslidden:
"What? Oh that. That's over. I must have been delirious for a few weeks there. … There's always been violence, there will always be violence, violence and evil and men with big guns. My movies reflect what's going on; they don't make what's going on."
The final shot of Davis shows him from behind, walking between soundstages, with a profound and permanent limp from this gunshot wound. The implication, obviously, is that he has become a moral cripple, one who rationalizes the corruption that's made him rich and famous by calling it truth-telling.
Though I wouldn't blame Dexter and its creators for the murder of that 8-year-old boy, and the ruin of Trevor Reese's life, and the ravaging of the lives of the Attuso and Reese families, I cannot deny that I believe the Dexter people threw a stone in this landslide of dehumanizing rage that has swept across this country like a pestilence. I find it hard to imagine what life-giving truths, however darkly disclosed, can be found in a TV series whose hero is a serial killer, but hey, I've never seen the show. Still, if I were involved with the program Dexter, I would read this story and examine my conscience, and ask myself if my work was making the world a better place.
Latest Articles