Hanging Tough When The Clergy Fails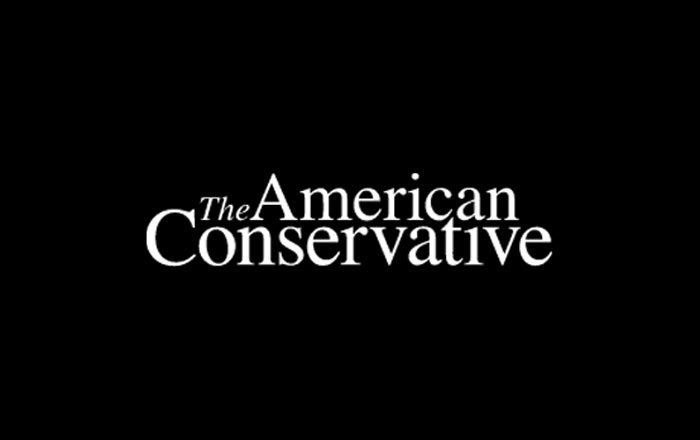 A faithful reader who is an orthodox Catholic writes to share his anger and anguish over the continuing scandal with the militantly conservative Legion of Christ. From the report:
A high-profile American priest in the Legionaries of Christ has acknowledged having had a sexual relationship with a woman and fathering her child, adding another chapter to the growing scandals surrounding the controversial religious order.

Fr. Thomas Williams, known for his work as a TV commentator and popular spiritual writer and speaker, issued a statement today confirming he had fathered a child with a woman "a number of years ago," and said that he and the superiors of the order have decided that he will take a year off without any public ministry "to reflect on my commitments as a priest."

"I am truly sorry to everyone who is hurt by this revelation," Williams said in the statement.

Out of what he described as "respect for the privacy of the woman and her child," Williams declined to identify the woman or provide other details. He confirmed, however, that the relationship had occurred while he was already a priest and a member of the Legionaries.
"Her" child? You dirtbag, that's your child too! The reader who sent this report in says that the Legion ought to be fully suppressed by Rome (his language was a lot more colorful). I keep seeing that stance voiced by a number of Catholic conservatives. The Washington Postreports that the Legion knew that their celebrity priest was a babydaddy, but kept it silent.
On her blog, Erin Manning says the Legion is like a dysfunctional family. Excerpt:
If we think of the Legion as a dysfunctional Catholic family, their tendency to keep insisting that everything is fine and that these matters have nothing whatsoever to do with the Legion itself starts making a terrible kind of sense–the same kind that we recognize when a dysfunctional family closes ranks and pretends to the outside world that nothing is wrong. But if we think of the Legion as a dysfunctional family, it becomes harder to understand why some powerful members of that family are still calling so many of the shots.
The human stain, again. The corruption of the best is the worst. My reader is going through a very difficult time of disillusionment because of the Fr. Thomas Williams scandal, and from talking to someone close to him who is a Legion priest. He has my prayers. I spoke tonight with someone who left the Roman Catholic church in the wake of the abuse scandal (N.B., the Fr. Williams situation does not involve sexually abusing minors) because she said she had followed the Church's teachings to the letter, but reflecting on all the burdens the Church put on the laity in light of the corruption it allowed its own bad priests to get away with — well, she just flat-out walked, and never looked back.
In ages past, perhaps it was easier for those in charge of churches — Catholic, Orthodox, Protestant — to be more tolerant of clergy misconduct, because they had reason to believe that the laity wouldn't leave. Those days are over. I'm not saying it's good or bad that they are over — I have mixed feelings, actually, and I say that as someone who walked as well — but they are over, and the toleration of lies and corruption like this will take a harsh toll.
As I've written before in this space, the sins of clergy don't obviate the truths the Roman Catholic, the Orthodox, or any other church proclaims. But they can make it difficult to continue to believe in, at least as strongly as one once may have done.
Clerical sin — serious clerical sin — is not the province of one religion, or one church. The readers of this blog are religiously diverse, both in terms of their particular church, and where they fall on the ideological spectrum within their churches. I doubt any reader who has been engaged with his or her faith for a serious length of time has failed to be disappointed, or even scandalized, by clerical behavior. Let me ask you: how did you hold your ground when put to the test, if you held your ground at all?
My own story is fairly well known, so I won't rehash it here. I will only say that as an Orthodox Christian and fallen-away Catholic convert, I now have the same point of view that many of my cradle Catholic friends have, and which I didn't understand: I protect myself from being scandalized by clergy behavior by not allowing myself to trust them or the institutional church very deeply in the first place. I wish I could say that I also protected myself by deepening my personal prayer life, but that would be untrue. I should be doing this, but I am not the believer I should be.
UPDATE: I don't really follow the nonsense involving the Orthodox Church in America's synod any longer. I spoke to a fellow Orthodox Christian who pointed out this from the synod's spring meeting:
In response to a proposal of Metropolitan Jonah, diocesan bishops with five years' tenure will be elevated to the dignity of Archbishop. Hence, His Grace, Bishop Nikon; His Grace, Bishop Tikhon; His Grace, Bishop Benjamin; and His Grace, Bishop Alejo were congratulated on their elevations. Statements will be issued to their respective dioceses concerning this decision.
So, in the OCA, the title "Archbishop" means simply "Bishop With Five Years' Experience." The OCA is melting down, many of the laity have little to no confidence in the judgment of the synod or even the basic integrity of many of its members, and yet this is what these guys care about? Giving each other titles? It's like an incompetent army pinning medals on themselves. Meanwhile, the laity look at things like the Diocese of the South demoting an upright and beloved priest over the publicizing of a letter he wrote asking church leaders not to promote a bishop who admits to having taken e-mails that did not belong to him! It's crazy. These bishops are just playing church, it seems to me. My Orthodox friend said that he knows several Orthodox Christians who have become so disgusted by the ongoing scandal that they've stopped going to church for the time being. Said my friend, of the bishops, "I can't get over how long this mess has been going on, and how determined they are to avoid getting their house in order." I know this particular believer is part of a parish that has suffered a great deal from all this. It's all well and good to say that people ought to hold on to their beliefs no matter what the clergy, especially the bishops, do. But it doesn't always work out like that in reality.
Latest Articles