Anti-Trump Hypocrites Of The Left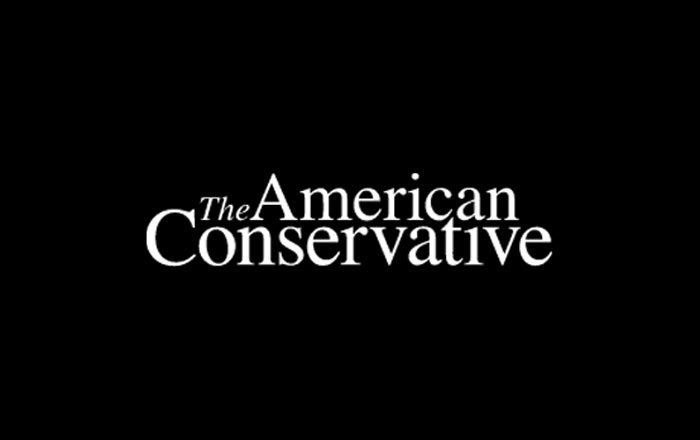 Texas chapter leaders got to chat with senior officials in the Roosevelt Room in the West Wing of the White House today. #HookEmpic.twitter.com/gnl5cEjrwx

— Cocks Not Glocks (@CocksNotGlocks) October 8, 2016
Heard of the "Cocks Not Glocks" anti-gun activists at UT-Austin? The Guardian fills you in:
Demonstrators gathered to brandish sex toys in the air or strap them to their backpacks. Or other places. "We have crazy laws here but this is by far the craziest, that you can't bring a dildo on to campus legally but you can bring your gun. We're just trying to fight absurdity with absurdity," said Rosie Zander, a 20-year-old history student.

"We wanted something fun that people could really engage in. Because it's hard to get involved in the political process at our age, people our age don't tend to vote or get involved, and this is so easy. Strap a dildo on and you're showing the Texas legislature this is not a decision we wanted."

Standing near a pile of empty boxes and a decorative small forest of upright phalluses, Zander said that Cocks Not Glocks has distributed more than 5,000 dildos in the past five days, donated by sex shops. A few metres away, someone waved a poster that declared "Cock and Load" near a sign fixed to a lamppost advising passers-by that this is a tobacco-free campus.
This trashy behavior gets you invited to the Obama White House. But:
Teenage girls are formally hosted at the White House to talk about dildos, but boy am I OUTRAGED by Mr. Trump! https://t.co/jBWsQq4xNO

— JJ Ladouceur (@smalwigwamlight) October 9, 2016
The truth is, our popular culture has grown extremely vulgar. A female friend of mine who loathes Trump surprised me today by saying, "I don't want to hear complaining about what Trump said from any of these women who loved 'Fifty Shades Of Grey.'" Ah. That would be the megaselling sadomasochistic novel that featured lines like:
"No," I protest, trying to kick him off. He stops.

"If you struggle, I'll tie your feet too. If you make a noise, Anastasia, I will gag you."
And:
"How did you feel while I was hitting you and after?"
"I didn't like it. I'd rather you didn't do it again."
"You weren't meant to like it."
Heather MacDonald unloads on the Left's hypocrisy. Excerpt:
If any of these newfound exponents of female modesty felt any comparable nausea at the blatant display of female sexuality and, dare I say it, "pussy," in Beyoncé's acclaimed rock video "Formation," say, they kept it to themselves. Beyoncé and her female chorus line rhythmically thrust their butts, crotches, and breasts to the camera, while Beyoncé brags of her sexual prowess:

Paparazzi, catch my fly, and my cocky fresh
I'm so reckless when I rock my Givenchy dress (stylin')
Oh yeah, baby, oh yeah I, ohhhhh, oh, yes, I like that
I did not come to play with you hoes, haha
I came to slay, bitch
When he f**k me good I take his ass to Red Lobster, cause I slay
If he hit it right, I might take him on a flight on my chopper, cause I slay
Drop him off at the mall, let him buy some J's, let him shop up, cause I slay
I might get your song played on the radio station, cause I slay

Sounds like a sexual quid pro quo, ripe for a harassment lawsuit. The "Formation" video, which inspired Beyoncé's Super Bowl halftime performance in January (to another universal swoon from the entertainment industry), also shows a very young girl engaging in some precocious twerking, a grotesque travesty of childhood. No objections to that destruction of the innocence of childhood from the DNC.

President Obama has singled out Beyoncé for praise, and the singer is a big Hillary Clinton supporter, to not a word of protest from Clinton regarding her status as a role model for young girls. Bill Clinton met with Beyoncé and her husband, rapper Jay Z, in September. If Bill or Hillary thinks the lyrics of Jay Z's "Big Pimpin'" "horrific," in Hillary's words, they are not letting on:

You know I thug em, f**k em, love em, leave em
Cause I don't fu**in need em
Take em out the hood, keep em lookin good
But I don't fu**in feed em
First time they fuss I'm breezin
Talkin bout, "What's the reasons?"
I'm a pimp in every sense of the word, bitch
Better trust than believe em
In the cut where I keep em
til I need a nut, til I need to beat the guts
Then it's, beep beep and I'm pickin em up
Let em play with the d**k in the truck
Many chicks wanna put Jigga fist in cuffs
Divorce him and split his bucks
Just because you got good head, I'm a break bread
so you can be livin it up? Sh*t I
parts with nothin, y'all be frontin
Me give my heart to a woman?
Not for nothin, never happen.
More:
The sudden onset of Victorian vapors among the liberal intelligentsia and political class at the revelation of Trump's locker-room talk is part and parcel of the Left's hypocrisy when it comes to feminism and sexual liberation. A routine objection to Trump is that he makes, in the words of the New York Times, "gutter attacks on women." But why should women be exempt from Trump's gutter attacks on anyone he wants to humiliate? Trump's gratuitous nastiness to men and women alike, kicking people when they are down, unfits him to serve as the premier civic role model for the nation's children. But the feminists can't have it both ways: declaring that women should be equal to men in all things and then still demand a chivalric deference to female's delicate sensibilities. Either women are the same as men or they're not. It is particularly galling to see the selective resurrection of Victorian values from the same crowd that has been pushing transgender locker rooms on the world, in an effort to destroy the last shred of girls' innate sexual modesty.
Read the whole thing. She's right. Trump is a dirtbag, but he's got plenty of company on the Left. We live in a pornified culture. Can you imagine any president prior to this one bringing to the White House, and honoring, a group of college girls who pass out large plastic phalluses on campus? It infuriates me to see so many conservatives, especially conservative Christians, giving Trump a pass on this inexcusable grossness because at least he's not Hillary Clinton. But it also infuriates me to see the kind of left-wing hypocrisy Heather Mac Donald is talking about.
I hate this dying culture, and am eager to encourage any and all to secede from it.
UPDATE: People. People. I'm not making an equivalence between sexual assault and a culture that permits extreme displays of vulgarity. I'm saying they are connected in ways that ought to trouble all of us.
Latest Articles