The Stillborn Empire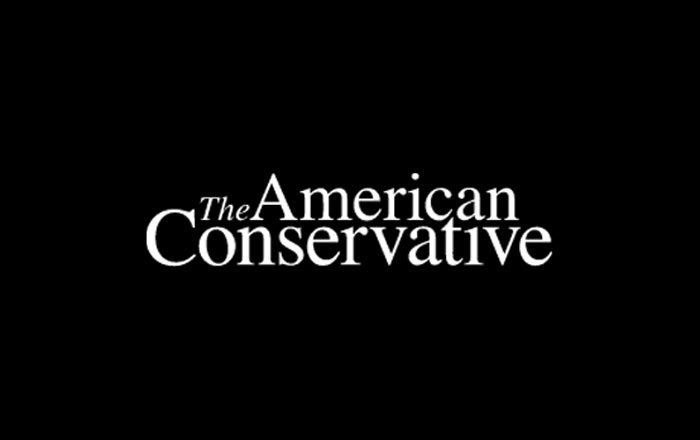 Did I miss something? Where did all the "not since Rome" bombast, talk of America's "benevolent global hegemony," "Pax Americana," and the New World Order disappear to? Whatever happened to the "jodhpurs and pith helmets" crowd?
Just a year ago, in the Irving Kristol Lecture at the annual AEI dinner, columnist Charles Krauthammer rhapsodized about America's "global dominion" and our having "acquired the largest seeming empire in the history of the world."
We have "overwhelming global power," said Krauthammer. We are history's "designated custodians of the international system." When the Soviet Union fell, "something new was born, something utterly new—a unipolar world dominated by a single superpower unchecked by any rival and with decisive reach in every corner of the globe. This is a staggering new development in history, not seen since the fall of Rome. … Even Rome is no model for what America is today."
Well, reality does have a way of intruding upon one's fantasies, and, looking at our world today, it would seem multipolarism is making quite a comeback.
Castro, though literally on his last legs, yet defies the Americans and is about to be succeeded as the leading hemispheric Yankee-baiter by Hugo Chavez, the Venezuelan ruler who lately defeated a U.S.-backed recall. Chavez has just ordered Russian-built MIG-29s and purchased 100,000 AK-47s and, despite U.S. protests, Moscow appears ready to sell.
And as Chavez finds imitators in the Andean nations, the Mexican government instructs its citizens in how best to sneak across the border into the United States. Would Caesar Augustus have put up with such as this in mare nostrum?
Our NATO allies, Tony Blair included, are lifting their embargo on weapons sales to China over the protests of President Bush. Old Europe remains adamant in its refusal to send troops to Iraq, as the Ukrainians and Poles, following the Spanish, quietly depart the beleaguered nation.
Germany, France, and Britain are negotiating a deal by which Iran, if she will submit to regular IAEA inspections, will be permitted to enrich uranium for nuclear power, be granted security guarantees, and be brought into the WTO. America opposes the three allies' concessions, but there is no NATO support for U.S. military action. Should Bush exercise that option, America will be alone in fighting insurgents from the eastern border of Syria to the western border of Pakistan. U.S. generals are advising the president that his legions are already stretched thin.
The Iraqi elections appear to have deposed our client Allawi and empowered Shia parties with ties to Iran and Kurds who covet Kirkuk and its oil and look to ultimate independence.
This has the Turks grumbling as well as the dispossessed Sunnis, among whom the newly reignited insurgency first arose. Whatever the neocons' vision of Iraq—as strategic base camp for World War IV or crown jewel of Middle East empire—Americans seem to be looking for an exit.
As for the Bush Doctrine—no axis-of-evil nation will be allowed to acquire weapons of mass destruction—it is being tested by Tehran and defied by Kim Jong Il, who has crossed every red line Bush has put down and now claims to have nuclear weapons. America's response? Please come back to the six-power talks.
Russia's Putin is consolidating power in the czarist tradition, seeking to resurrect Moscow's old sphere of influence, and is conducting military exercises jointly with Beijing.
And openly contemptuous China lectures us on our failure to rein in our voracious appetite for imports, which is sending the dollar the way of the peso. Beijing refuses to pressure North Korea to terminate its nuclear-weapons program, permits Pyongyang to use Chinese territory to transship missiles and nuclear materiel, and spends a goodly slice of its $160 billion trade surplus with America to build up air, naval, and missile forces for the showdown with Taiwan.
"Unchecked by any rival," is how Krauthammer described the new Rome. Yet as one watches the Old Republic spend herself into bankruptcy, run up trade deficits that debauch her currency, decline to defend her own bleeding borders, permit rivals to loot her technology and cart off her manufacturing plants, America does in a way resemble Rome. But it is, unfortunately, the Rome of the late fourth century.
For America 2005, unlike the America we knew not long ago, has become a newly dependent nation, dependent on the Gulf for oil to run our economy, on imports for the necessities of our national life, on Beijing and Tokyo to buy the bonds to subsidize our self-indulgent lifestyles.
The Kipling of the late Victorian era was speaking of folks like us when he wrote in his poem "Recessional": "For frantic boast and foolish word/Thy Mercy on Thy People, Lord!"
Latest Articles