The Queen's Servant But God's First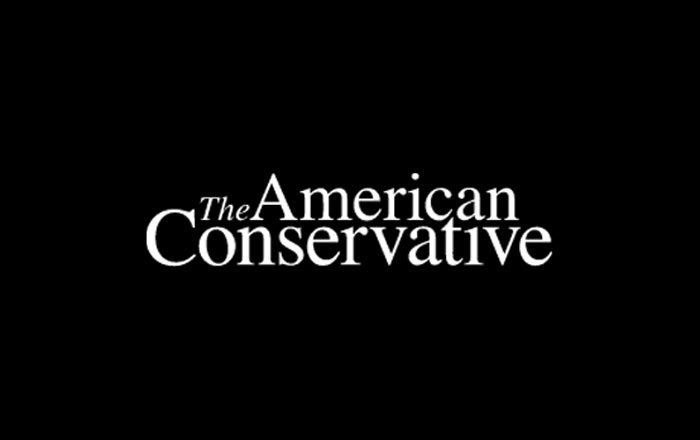 At the turn of the millennium, Terry Teachout wrote a problematic article for Commentary in which he called Benjamin Britten "England's Greatest Composer." Such declarations are inherently controversial, but beyond pitting quirks of critical taste against each other, spirited arguments of this kind help sharpen our appreciation for the mastery of great artists. Indeed, as an analysis of Britten's life and work, Teachout's essay was subtle and illuminating; its weakness lay not with its thesis so much as with its failure to argue for it. Besides passing mentions of Ralph Vaughan Williams, Sir Edward Elgar, and Henry Purcell, England's other musical luminaries never appear, much less have their works rigorously compared to Britten's. The charitable reader might excuse the author a bit of rhetorical overstretch in an otherwise thoughtful offering and reason that he meant only to judge the best of the closing century rather than of all time. Still, the mind of the contrarian naturally turns to other pretenders to the title, and high among the first rank is William Byrd (1543-1623), whose greatest English artistic contemporary, according to composer John Rutter, was Shakespeare.
Along with his teacher Thomas Tallis, Byrd dominated the musical landscape of Renaissance and Reformation England. While a virtuoso organist in his day and the first in his country to write in the Italian genre of madrigals, Byrd earned his place in the pantheon as a composer of sacred choral music. Religion is therefore central to any understanding of Byrd and his oeuvre, for in a way not true of certain other English sacred-music composers, Byrd's spiritual convictions—and the broader religious climate in which he had to maintain them—are essential to appreciating his character and genius.
William Byrd was a Catholic, but he lived at the height of the Elizabethan and Jacobean persecutions. The Mass was illegal in England, and a priest, if caught, could expect the death penalty. Babies had to be christened in the established Protestant church, couples had to be married there, and everyone had to attend Protestant Sunday services on pain of heavy fines or imprisonment. Queen Elizabeth I, however, famously wished not to "make a window into men's souls"—provided they acted outwardly in accord with the law. It was thanks to this scrap of toleration, and his great talent, that Byrd prospered when so many of his co-religionists did not.
Byrd, like many Elizabethan Catholics, became a Church Papist, which British historian Antonia Fraser describes as a Catholic who, to protect his family or advance in government, would attend Anglican services but retain his allegiance to the old religion internally. These would hope to attend a secret Mass when possible or be reconciled with the Catholic Church before death. Church Papism would seem a convenient arrangement, except that Elizabethan Catholics were heirs to the faith of the early martyrs, who preferred death to offering even a pinch of incense to the emperor. Many of Byrd's contemporaries therefore would not compromise and became recusants, or religious outlaws.
As a Church Papist, William Byrd advanced quite far. He became Organist of the Chapel Royal in 1575, and together with Tallis, a fellow Catholic, received from the queen a monopoly on music printing. For the Established Church, he wrote a setting of the Anglican Great Service and many beautiful English-language anthems. Torn between the official circles of Protestantism and the subterranean world of forbidden Catholicism, however, Byrd suffered acute anguish of soul, and it was this pain and sense of exile that defined his musical compositions.
There can be no doubt that Byrd remained Catholic at heart. The Catholic Encyclopedia records that Byrd, in his will, prayed, "that he may live and dye a true and perfect member of the Holy Catholike Churche withoute which I beleeve there is noe salvacon for me." He was a fixture in the liturgical life of the recusant safe-houses, the great country homes of Catholic aristocrats, which served as 16th-century catacombs riddled with secret chambers to hide fugitive priests. For these communities he wrote Mass settings and motets (in Latin), managing to publish and even furtively to perform them. His finest masterpieces are perhaps his Masses for Three, Four, and Five Voices, which he wrote for the underground liturgies, the straitened circumstances of which pressed themselves intimately upon the compositions. Antonia Fraser writes in her book Faith and Treason, "Given the occluded nature of these occasions, it was no coincidence that they were written for modest numbers, trios of sacred music, Masses for only four or five voices."
It is in these Masses that we hear some of Byrd's most poignant expressions of his Catholicism. One especially powerful instance occurs in the Credo movement of the Mass for Four Voices. This is the Nicene Creed, the Mass's profession of faith, the end of which offers the line, "et unam sanctam Catholicam et Apostolicam Ecclesiam" ("and in one holy Catholic and Apostolic Church"). Byrd's setting of this phrase is movingly defiant. For the preceding section, and indeed, much of the movement, Byrd has written elegant counterpoint, but now he pulls the four voices together and brings them to a dramatic closing cadence. Then, for this new phrase, he briefly changes the texture to one that is essentially homophonic, a common Renaissance device to indicate emphasis. The sopranos lead with the words et unam followed almost immediately by the other three parts together on the same text. The phrase climaxes with the word Catholicam, which the sopranos lightly articulate and the other voices forcefully repeat as one. By setting one voice against three, Byrd masterfully harnesses the emphatic qualities of both polyphony and homophony: the text repetition of the former and the clarity and unity of the latter.
As many have noted, Byrd's Latin motets also frequently reflect both his Catholic faith and his lamentation for his homeland. (Some call these his "political" motets, a superficial description that rather misses the mark.) One such is Ne Irascaris, his setting of this penitential text from Isaiah:
Be not very angry, O Lord, and remember no longer our iniquity: behold, see we are all thy people.
The city of thy sanctuary is become a desert, Sion is made a desert, Jerusalem is desolate.
Like the prophet, Byrd mourns what, in his eyes, is a fallen country and begs God to restore His favor to its people. (Ironically, this motet, in English translation, was until the last century a staple of the Anglican repertoire.)
Last year in New York, the Tallis Scholars—one of the world's premier mixed-voice Renaissance choirs—gave a landmark concert of 16th-century English sacred music, highlighted by Thomas Tallis's opulent 40-voice motet Spem in alium (which begins, "I have never put my hope in any other but you, O God of Israel"). This extravagant masterpiece, written during the reign of Queen Mary I, in which official Catholicism briefly returned to England, both opened and closed the program. Immediately preceding its second appearance, however, were two of Byrd's short penitential motets: Ne Irascaris and Miserere Mei ("Have mercy on me, O God"). Discussing the concert afterwards with a young composer I know, we realized that this programming decision carried significant insights into the minds of these persecuted artists. By its progression from collective to personal penitence, the concert revealed how the composers viewed their plight in England through a religious (and, indeed, almost Old-Testament) lens: as punishment for sin. And yet, like Kierkegaard's Abraham, no matter how hopeless their situation, it was precisely the theological virtue of hope—the Christian hope of divine forgiveness—that sustained them.
William Byrd is not the only great English composer to have fallen into near oblivion. There is still afoot in some quarters what England's Musical Times has termed "the old belief that Britain is not musical." England is the Mother of Parliaments and playwrights, the argument goes, but it was left to other nations to inherit Apollo's lyre. A recent review in Britain's own Economist put it thus: "Unlike France or Germany, Italy does not challenge the British at any of the pursuits they are best at: parliamentary democracy, fighting wars and writing plays. Instead, it excels in spheres in which the Brits invest little pride: cooking, painting, music and living life with a general sense of style" (emphasis added).
A more sophisticated, but perhaps no less widespread, version of this attack grants England some share of musical genius but posits, in the words of the London Times, a two-century "musical 'ice age,'" in which Britain's melodic muse lay dormant between the death of Henry Purcell (d. 1695) and the rise of Sir Edward Elgar (b. 1857).
Such a contention immediately runs up against the titanic figure of George Friedrich Handel (1685-1759). Although born in Germany, Handel made Britain his permanent home in 1712, became a British subject, changed his name from Georg to George, and was buried in Westminster Abbey. (His German patron, the Elector of Hanover, himself came to Britain in 1714 and became King George I.) Given his German birth and his potential to overshadow all native sons, though, perhaps it is best to designate Handel a special case.
Still, adherents to the "ice age" school meet resistance at the later end of their time span as well. They completely overlook the contributions of Sir Arthur Sullivan, who, as a composer of anthems, hymns, and other "serious works," gave the world much more than the operettas on which his fame rests. Those who would hail the debut of Elgar as the rebirth of English music must also discount the work of their hero's older contemporaries, Sir Charles Hubert Parry and Sir Charles Villiers Stanford, who are best known for their grand compositions for the Anglican Church. As the Musical Times reminds us, the concept of a 19th-century English musical Renaissance originated with the London Times's turn-of-the-century music critic J.A. Fuller Maitland, who, while disparaging Sullivan, considered "Parry and Stanford [to be] the saviours of English music." As for Stanford, the Musical Times eulogizes, "[H]is name will stand high, not merely in the roll of British composers, but in that elect line where such national labels are rarely used." Therefore, while detracting nothing from Elgar, even those who would credit his time as the end of the Dark Age must concede that it was not he alone but rather his generation that restored the light—a light that has since shone from many stars.
Benjamin Britten himself, so say the liner notes to a recent recording, took a dim view of England's historic contributions to his art, but "he always made a careful exception where choral music was concerned." The choral repertory is indeed the summit of Albion's musical legacy and among her greatest bequests to Christendom. (Yet, like so many vestiges of Western Christendom, beautiful sacred music today is threatened, often in ways William Byrd could have appreciated. Catholic organists attached to traditional music, but who must "sing for their supper" under the new liturgical dispensation can well empathize with Byrd's sense of sorrow and alienation.) An ancient genre in which nearly all of her great composers—Protestant and Catholic—excelled, England's sacred choral music extends in wondrous variety from the sublime polyphony of the Renaissance to the quintessentially English homophony of the collegiate boy choirs, and from regal coronation anthems to the standard hymns now cherished by Christians in Britain, America, and wherever English is spoken. And at the center of the canon stands William Byrd, a tortured soul in England's Golden Age. May he now rest in peace, and may those who would preserve his legacy take heart, joining in the prayer of the psalm he once set in good hope:
Turn our captivity, O Lord, as a brook in the south.
They that sow in tears shall reap in joyfulness.
Going they went and wept, casting their seeds; but coming, they shall come with jollity . . .
June 2, 2003 issue
Copyright © 2003 The American Conservative
Latest Articles