The Best Books You Haven't Read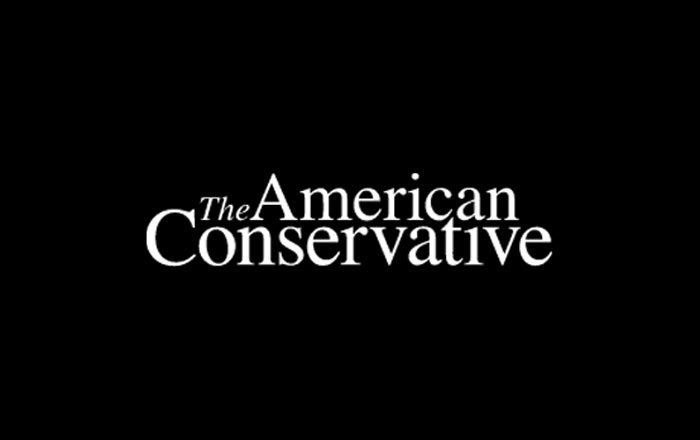 David Bromwich
Two stories by Elizabeth Bowen about wartime London have stayed with me since I read them 25 years ago. "Mysterious Kor" begins with a soldier, Arthur, and his girlfriend, Pepita, walking the streets: "Full moonlight drenched the city and searched it; there was not a niche left to stand in. … London looked like the moon's capital—shallow, cratered, extinct." They talk, reflect, are exhilarated and strange to each other. Later, in her flat, Pepita falls asleep, and her roommate, Callie, talks to Arthur as he smokes a cigarette. These two conversations, the first dazed and mystified, the second hunched and matter-of-fact, are the story.
"Sunday Afternoon" is a sketch of a talk among old friends at an Irish house away from the war. (Ireland was neutral.) A younger member of the group, Henry Russel, has returned from London for a short visit. He dislikes the war, but is helping to fight it, working in a ministry, and his anecdotes, without meaning to, jar their leisure. Maria, teen-aged, follows Arthur to the bus. She wants to go to London, to be part of the risk and horror she has heard him describe.
They will turn you into a number, he says, but that is what she wants—to be one of the crowd, acting under necessity, anonymous. Both stories show the exposure and forced intimacy of persons thrown together by external crisis into a new kind of life.
David Bromwich teaches literature at Yale. He is the editor of a selection of Edmund Burke's speeches and letters, On Empire, Liberty, and Reform.
__________________________________________
Nick Gillespie
Is any major American writer fading faster than William Carlos Williams, who had the bum judgment to write a five-book epic poem about Paterson, New Jersey, of all godforsaken places? Williams is best remembered, if at all, for his "red wheel/barrow/glazed with rain/water" and his introduction to Allen Ginsberg's Howl and Other Poems, which is more than most poets, and certainly most Garden State loyalists such as myself, deserve.
But at least one Williams work deserves to be read by every American and every citizen of the world who aspires to be American or understand the place: 1925's In the American Grain, a wide-ranging collection of essays, fragments, and prose poems that challenged and exploded the very idea of national identity. Eric the Red, Ponce de Leon, the French missionary Sebastian Rasles, the Indian princess Jacataqua—they are real Americans by Williams's count, as are Poe, Lincoln, and Aaron Burr, whose antinomianism infuses our historical experiment with its greatness, peril, and often self-defeating arrogance.
"They say, they say, they say," Williams's Burr utters near the end of his life. "Those two little words have done more harm than all others. Never use them … never use them." Williams's meditation on what it meant to be living in the New World was written at the start of the American Century, but it continues to speak loud and clear to our current confusion over our place in the world.
Nick Gillespie is the editor in chief of Reason.tv and Reason.com.
__________________________________________
Jeffrey Hart
Sherwood Anderson has mostly disappeared from cultural memory, and it is not likely that the novels he wrote after his 1919 collection, Winesburg, Ohio, will emerge from oblivion. Hemingway's Torrents of Spring is a devastating parody of Anderson's Dark Laughter, and in The Liberal Imagination, Lionel Trilling attacked his novels' vaporous sentimentality. Sherwood Anderson's reputation faded.
Yet Winesburg, Ohio is well worth returning to. Its sketches of small-town life come forth with surprising freshness. The first, "The Book of the Grotesque," begins thus:
The Writer, an old man with a white mustache, had some difficulty in getting into bed. The windows of the house in which he lived were high and he wanted to look at the trees when he awoke in the morning. A carpenter came to fix the bed so that it would be on a level with the window.
Quite a fuss was made about the matter. The carpenter, who had been a soldier in the Civil War, came into the room to talk of building a platform for the purpose of raising the bed. The writer had cigars lying about and the carpenter smoked. … The soldier got on the subject of the war…
No doubt about it, these sketches come to life on the page. And surprisingly, when we read Hemingway's In Our Time, an interrelated collection of stories and sketches, the influence of Winesburg, Ohio is obvious, as Hemingway years later admitted to Archibald Macleish. The Torrents of Spring had been Hemingway's declaration of independence from Anderson and also a contract breaker with Liveright so that he could move to Scribner's and Maxwell Perkins, the great editor, for his next book, The Sun Also Rises.
Winesburg, Ohio is well worth a visit.
Jeffrey Hart is professor emeritus of English at Dartmouth College and was a senior editor of National Review. His most recent book is The Making of the American Conservative Mind.
__________________________________________
Jacob Heilbrunn
John Wheeler-Bennett was surely one of the most remarkable British gentleman-scholars of the World War II era. His name appears in Saul Bellow's novel Humboldt's Gift: "Late at night Humboldt read military history and war memoirs. He knew Wheeler-Bennett, Chester Wilmot, Liddell Hart, Hitler's generals." Wheeler-Bennett was the real thing, someone who had spent much time living in Weimar Germany, where he traveled in the circles of the high Prussian aristocracy. Consequently, he knew the generals and political figures whose lives and careers he chronicled. Perhaps his best book was the formidably titled The Nemesis of Power: The German Army in Politics, 1918-1945, published in 1954.
No doubt it's been superseded in many areas by the latest scholarship. But what Wheeler-Bennett possesses, in contrast to many of his successors, is the ability to transform the corruption of the army by the Nazis into a beautifully written, tense drama, complete with majestic and convincing judgments about the individuals who speeded or tried to resist Germany's descent into totalitarianism. The army's early capitulation to Hitler is described as a "feast of osculation." The consternation of German conservative politicians at their bungled attempt to control Hitler: "the chief artificers of the coalition, Hugenberg and von Papen, the one evicted from the Cabinet altogether, the other relegated to the position of a gilded flunkey, stood in appalled contemplation of the spirits which their irresponsible action had conjured." And on the failure of the July 20, 1944 plot to assassinate Hitler: "And thus the day, which was to have heralded the downfall of the Nazi tyranny, closed with the opening of a new era of hideous and sadistic persecution." Once opened, Wheeler-Bennett's massive history is almost impossible to put down.
Jacob Heilbrunn is author of They Knew They Were Right: The Rise of the Neocons and a senior editor at The National Interest.
__________________________________________
Florence King
Star Money was published in 1950 when I was 14, and I've been re-reading it ever since. It's Kathleen Winsor's second novel. Her first was the 1944 blockbuster Forever Amber, about a 17th-century English vixen who climbed up a ladder of men until she reached the bed of Charles II. Winsor was only 26 when Amber came out and so breathtakingly beautiful that she could have played her own heroine in the movie that was soon made, but her combination of brains and beauty was too much for the insecure egos and febrile masculinity of the lit-crit set, so they let her have it.
They poked fun at her vivid, fast-paced writing, dismissed her meticulous historical research, and distorted her interviews to make her sound like a salacious idiot. They eagerly awaited her second novel so they could hurl more sadistic libel at her, but this time Winsor fired first. Star Money is about a Navy wife named Shireen Delaney who writes a best-selling historical novel while her husband is serving in World War II. It doesn't lack for sex—Shireen goes through men like a hot knife through butter—but it is first and foremost an exposé of the pseudo-sophisticated literary world and the envious snobs who run it.
Predictably, Star Money was panned by the critics—with one glorious exception. André Maurois, member of the French Academy, wrote, "This is a novel one cannot put down. … the author's remarkable gift, her art, the realistic portrayal of her characters, the straight-forward frankness of her observation—all were not recognized as readily as they should have been by a Flaubert or a de Maupassant. … But here is that one matchless quality: Truth."
Florence King is the author of 12 books, including Confessions of a Failed Southern Lady.
__________________________________________
Michael Lind
The best book about the future is one of the most obscure books ever written—The Next Million Years, published in 1953 by Charles Darwin's grandson, Charles Galton Darwin, who was a prominent physicist in his own right. Few forms of literature date as swiftly as the futurist tract, but half a century later, most of Darwin's arguments seem sound. Although he was related to Francis Galton, the prophet of eugenics, Darwin was skeptical that any regime could last long enough to breed specialized types of human beings or otherwise substantially modify human nature. On the contrary, he wrote, humans in something like their present form are likely to be around for at least a million years to come. Darwin argued that in the long run, Malthus will be vindicated; even if most societies adopt below-replacement birth rates, highly fecund minorities would soon become majorities and multiply to the limits set on population by technology and resources.
The younger Darwin's most fascinating argument is that lasting social change is brought about by what he calls "creeds," religious and secular, not by politics: "The intellectual adoption of a policy thus often hardly survives for more than a single generation, and this is too short a period for such a policy to overcome the tremendous effects of pure chance. But if the policy can arouse enough enthusiasm to be incorporated in a creed, then there is at least a prospect that it will continue for something like ten generations. … That is why creeds are so tremendously important for the future; a creed gives the best practical hope that a policy will endure well beyond the life of its author, and so it gives the best practical hope that man can have for really controlling his future fate."
Michael Lind, the Whitehead Senior Fellow at the New America Foundation, is the author of The American Way of Strategy.
__________________________________________
John R. MacArthur
I'm pretty tired of travel writing as a genre. My well-traveled wife likes to remind me that traveling to interesting places doesn't necessarily make for interesting people, and travel writers, including the professionals, aren't all that different from the norm. To get my attention, it's usually got to be heavy-duty reporting by world-famous writers such as Graham Greene or Ryszard Kapuscinski.
There's one exception. High on my best-books list is the most obscure travel book I know: All the Time in the World by Hugo Williams, the poet and "Freelance" columnist for the Times Literary Supplement. I've never met anyone who has heard of the book, and Williams never seems to refer to it.
In the early 1960s, he spent two years circling the globe using surface transport; the resulting narrative is a classic of youthful, unaffected observation, keenly felt and beautifully rendered. Who else but a good poet would dare begin a travel book with "Venice was cold and dark," then introduce a young woman who "hadn't at all liked Venice"? For her, "everything was so depressing and dull. Even the gondolas were painted black and everything had been shut up for the winter. Why couldn't they paint the river-boats yellow or something?" Fortunately, Williams is a good deal more cheerful and has a much better time.
John R. MacArthur is president and publisher of Harper's and author, most recently, of You Can't Be President: The Outrageous Barriers to Democracy in America.
__________________________________________
Justin Raimondo
Novelist, journalist, editor, and polemicist of the Old Right, Garet Garrett authored some 15 books. No more elegantly written and elegiac account of how we lost our freedom and gained an empire exists than his three slender volumes on the rise of the welfare-warfare state. Published separately in pamphlet-sized editions by Caxton Printers some 60 years ago, they were reprinted in 2004 in a single volume entitled Ex America. The new title succinctly summarized Garrett's theme—that the triumph of the New Deal and the attack on Pearl Harbor robbed the country of its essential character, its historical reason for being: "There are those who still think they are holding the pass against a revolution that may be coming up the road. But they are gazing in the wrong direction. The revolution is behind them. It went by in the Night of Depression, singing songs to freedom."
So opens the first volume, The Revolution Was, written in 1938, which details the ways in which we lost our Old Republic to "your scientific revolutionary in spectacles" and became something else. The essay is narrated in his unique style, which somehow manages to combine the implacability of Cato the Elder with the prophetic precision of Cassandra.
Like all good writers, Garrett excelled at openings. Try this one on for size, the opening lines of Rise of Empire: "We have crossed the boundary that lies between Republic and Empire. If you ask when, the answer is that you cannot make a single stroke between day and night." Or consider the first line of "Ex America," the title essay of the 2004 volume: "The winds that blow our billions away return burdened with themes of scorn and dispraise." As Pakistan disdains the tripling of its foreign aid allotment as an attack on its sovereignty, this might have been written in 2009 instead of 1951.
Justin Raimondo is the author of several books including the recently re-released Reclaiming the American Right: The Lost Legacy of the Conservative Movement.
__________________________________________
Alfred S. Regnery
Book publishers know better than most that unheard-of books are a dime a dozen. But how about a never-heard-of biography of one of the best-known figures of 19th-century America who is now, himself, virtually unheard of?
When William Wirt died in 1834, Daniel Webster and Chief Justice John Marshall spoke in his honor in the U.S. Supreme Court. His funeral was attended by President Andrew Jackson; VP John Calhoun; John Quincy Adams, who gave a eulogy to a joint session of Congress; the Cabinet; and just about everybody who was anybody in Washington. William Wirt? Who was William Wirt?
He was the longest serving attorney general of the United States, serving under James Madison, James Monroe, and John Quincy Adams, and he still holds the record for cases argued before the Supreme Court. He was one of the prosecutors in the 1807 treason trial against Vice President Aaron Burr, was widely known for his literary prowess, and turned down Thomas Jefferson's offer to be the first president of the University of Virginia. Few men have accomplished so much, and few who have done so much are so forgotten.
We regularly marvel at the genius of the founding fathers, but forget that there were a host of lesser-known figures whose contributions, if we knew them, would astound us. Adopted Son: The Life, Wit, and Wisdom of William Wirt, 1772-1834 by Gregory Glassner (with a forward by Sen. Eugene McCarthy) is a very readable biography, and it is the only thing in print on Wirt. Were it were better known, Wirt might be as well.
Alfred S. Regnery is publisher of The American Spectator.
__________________________________________
George Scialabba
Few books I know begin as winningly as D.H. Lawrence's Fantasia of the Unconscious, a sequel to his not very well-received Psychoanalysis and the Unconscious:
I warn the generality of readers that the present book will seem to them only a rather more revolting mass of wordy nonsense than the last. I would warn the generality of critics to throw it in the wastepaper basket without more ado.
By and large, this is what the generality of critics have done since 1921, tossing also the rest of Lawrence's nonfiction, except the travel books and the essays on sex, pornography, and censorship. It is an understandable reaction: one is often hard put to believe that Lawrence means what he seems to be saying; it is more comfortable to mutter about the madness of genius, the striking intellectual eccentricity of so many great imaginative artists, etc. For the frail miner's son arraigned the whole proud edifice of modern thought.
Lawrence's unconscious is not Freud's. Freud's unconscious is a swamp, which psychoanalytic reason must drain and reclaim. Lawrence's Unconscious is a vital power: the ineffable source of life, a monarch ruling and subsuming the whole field of bodily planes, plexuses, and ganglions, completely individual but connected by quick, subtle threads to the entire cosmos. Fantasia is a pagan metaphysical psycho-physiology, at once primitive and post-modern, archaic and disillusioned, sardonic and incantatory. And though we scoff, Lawrence taunts us back: "Thin-minded [rationalists] cannot bear any appeal to their bowels of comprehension." To understand with our bowels and blood may be dangerous, but it is also, Lawrence argued more persuasively than anyone else, indispensable.
George Scialabba is the author of Divided Mind and What Are Intellectuals Good For?
__________________________________________
Sam Tanenhaus
At a time, lasting many years now, when American political debate is continually cheapened by the presumed (but false) conflict between "intellectuals" and "ordinary citizens"—as if the first category were not in fact a subset of the second—James Burnham, an architect of modern conservatism, once again commands our attention, principally for two books he wrote during his transit from Left to Right.
The Managerial Revolution (1941) is by far the better known, with its prediction, at times melodramatic, of a new era in which all the technological "super states," whether Communist, fascist, or democratic, will eventually resemble one another because each will have nurtured a leadership class of hidden policy intellectuals who wield more actual influence than the leaders they putatively serve.
But Burnham's sequel, The Machiavellians: Defenders of Freedom (1943), is the more wide-ranging and rigorous work. It is a series of close readings, at times reiterations, of the vision of politics advanced by thinkers from Dante up through modern theorists (principally Mosca, Michels, and Pareto). Burnham makes the case, provocatively if not always convincingly, that even in an ideal democracy the crucial ideas are necessarily formulated by "elites," whose theories originate, in the best Machiavellian sense, in the understanding that "no theory, no promises, no morality, no amount of good will, no religion will restrain power."
Sam Tanenhaus is editor of the New York Times Book Review. His latest book is The Death of Conservatism.
__________________________________________
Alexander Waugh
Can I have three? The book that most altered my perception of things is called the Chaldean Account of Genesis by George Smith, published in 1876. I read it in my late teens because it was the only book in the spare room of a house in which I was staying. Smith, a Victorian archaeologist, unearthed thousands of stone tablets from a Chaldean library that dated back to the 5th century B.C. and found broken fragments that, pieced together, told the biblical story of Genesis in Babylonian form—a gripping tale that shattered a lot of youthful illusions.
Who's read Mozart and the Wolf Gang by Anthony Burgess, a tribute to Mozart written for his bicentenary in 1991? It's very short and at first glance dismally pretentious. Written partly in prose, partly in verse, and partly as film script, it offers a kaleidoscope of snatched carnival conversations between Mozart and other composers sitting in heaven. Underneath Burgess's surface smartarsery is a beamish little book of keen perception and enlivened debate.
Then there's a smutty book called Roget's Profanisaurus, an offshoot of the English comic Viz, which describes itself as "Britain's leading toilet humour magazine." The Profanisaurus is essentially a dictionary of filthy words and idioms compiled with so much cleverness, wit, and complicated cross-referencing that the reader who consults it for one definition finds himself browsing indefinitely. Profanisaurus brings tears to my eyes and is honestly the funniest, most enlightening, and most enlightened book I know.
Alexander Waugh is the author of Fathers and Sons: The Autobiography of a Family and, more recently, The House of Wittgenstein: A Family at War.
__________________________________________
Chilton Williamson Jr.
Travels in Arabia Deserta was first published by Cambridge University Press in 1888. Its author, Charles M. Doughty, an English Protestant trained as a geologist, suspected that the ruins of Medain Salih contained ancient inscriptions useful to biblical scholars. Disguised in Arab garb, he joined the Haj at Damascus on its way to Mecca and left the caravan at its closest approach to the ancient city. He found the ruins, but never the inscriptions.
Instead of returning to Damascus and England, Doughty spent the next two years in the late 1870s among the Bedouins as they traveled their seasonal dira, following their flocks on their transhumant course. Doughty made no secret of his faith as a Nasrani and refused to join his hosts in their daily obeisances to Mecca, an honesty for which he several times nearly paid with his life. Nevertheless, the tribesmen came to admire their guest. They invited him to remain with them and even offered their daughters in marriage as an inducement to stay.
Arabia Deserta is notable for the depth of its empathy for an almost impossibly foreign people and culture. Doughty was one of those artists on whom, as Henry James said, nothing is lost. The book is remarkable also for its literary style. Doughty believed that the English language had been in decline since the time of Spencer, and his own style is an astonishing imposition of Victorian prose upon England's literary golden age.
Travels in Arabia Deserta, which inspired T.E. Lawrence's work, is one of the great works of nonfiction in the English language. Cambridge should be commended for keeping the book in print for decades in a handsome paperback edition amounting to approximately 1,400 pages, published in two volumes.
Chilton Williamson Jr. is senior editor for books at Chronicles and the author of The Conservative Bookshelf.
__________________________________________
Peter W. Wood
Lewis Henry Morgan's The American Beaver and His Works (1868) is among those small, easily overlooked classics. It is what it sounds like: detailed observations on a bucktoothed rodent that devotes itself to hydraulic engineering. The writing is anything but fanciful. Morgan was a serious man with a scientific purpose. But his book grows and grows from mere external characteristics of beavers to a fugue on beaver dams and lodges, culminating in a chapter on "manifestations of the animal mind." He ultimately sees the beaver not just as a creature of instinct but as a "reasoning" animal. (So there, Aristotle!)
Morgan, though now largely forgotten, was a brilliant observer who can fairly be credited with inventing modern anthropology. His League of the Ho-De'-No-Sau-Nee Or Iroquois (1851) was the first scientific ethnography. But he was also a businessman, and it was on a trip to Michigan to look at a railroad he had invested in that the industrious beaver caught his eye. Morgan doesn't indulge in explicit analogies or overarching metaphors, but it is impossible to read The American Beaver without sensing Morgan's celebration of America itself, embodied in this intelligent animal's restless, inventive urge to build.
Peter W. Wood is executive director of the National Association of Scholars and author of A Bee in the Mouth: Anger in America Now.
__________________________________________
Peregrine Worsthorne
About 30 years ago, I gave a rave review to a book called The London Dialogues, which, in spite of most profoundly and originally addressing all the important issues of this or any other age—love, property, beauty, art, science, sex, equality, populism, race—has scarcely been read at all.
The trouble is that the author, David Hirst, did not so much contradict all the current intellectual fashions as rise above them, or rather look down upon them. The effect on me was like breathing fresh air—immensely bracing and refreshing if shockingly politically incorrect.
Hirst has subsequently published several more books that have also been largely ignored. For me, however, he is a bit of a genius, and it is my dream that in years to come his work will be discovered and appreciated, and I will be hailed—and you, too, dear reader—as among the first disciples to do this master justice.
Peregrine Worsthorne is a former editor of The Sunday Telegraph. 
__________________________________________
The American Conservative welcomes letters to the editor.
Send letters to: [email protected]
Latest Articles