Simple the Best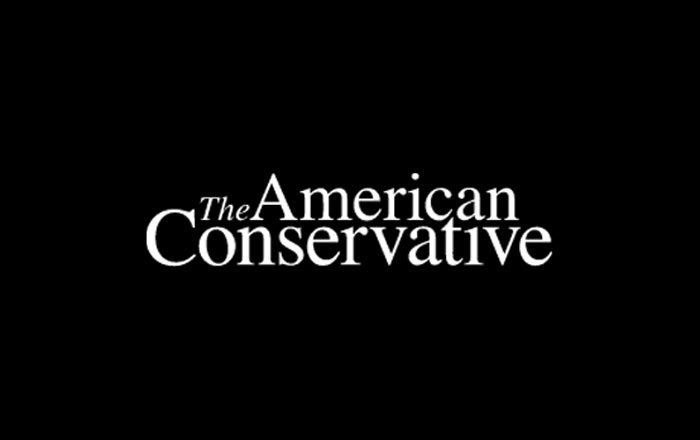 My guess is that if you were stuck on a National Review cruise to Alaska and were to ask a passing conservative intellectual to name the six greatest British conservatives of the last century or so, he would come up with a list something like this: Winston Churchill, Margaret Thatcher, Tony Blair, Melanie Phillips, Andrew Roberts, and Sir Christopher Hitchens. One name that would not be on the list, I'm pretty sure, is Michael Wharton.
Some of the older hands at NR do know that Wharton was an important figure. When he died two years ago, the magazine carried a glowing obituary—that missed the point entirely. "One of the most influential prophets of the last half century's great conservative free market revival in Britain has just died," it declared.

On the contrary, Wharton was not a prophet of any free-market revival and loathed the world of what he called "imaginary money"—the world of Bernard Madoff. He was a reactionary, a feudalist, a fierce anticommunist who yet sympathized with the Soviet Union's hostility to popular culture, and a champion of Whittaker Chambers and Richard Nixon. In his professional life, he was quite the sharpest and funniest conservative writer in postwar Britain, Evelyn Waugh not excepted. I commend him to American conservatives in this season of peace on earth to men of good will. He'll make you laugh and snarl (in a nice way).
It is getting on to half a century since, as Peter Simple, Michael Wharton took over the Way of the World column in the Daily Telegraph. For 30 years, from 1960 until 1990, he wrote the column—which mixed satire and fantasy with polemical items—four days a week. Thereafter he wrote it once a week. His last column appeared on Jan. 20, 2006, three days before his death at the age of 92.
Along with William F. Buckley Jr. and James Dean, Wharton/Simple was one of the heroes of my adolescence. I got to know him in the mid-1970s, when, having joined the Sunday Telegraph, I became a customer of the Kings and Keys, perhaps the most terrible pub on Fleet Street, the scene then of insane drinking by Telegraph staffers.
It was in the Kings and Keys and in his tiny office in the Telegraph building next door, and on the top deck of London buses, that he created a world of grotesques, many of them malign but some—like Pope Innocent the Terrible—wholly benign. He wrote from the perspective of a high aristocrat, but was far from being aristocratic, and for many years lived in the modest south London suburb of Battersea. He was mild-mannered, shy, and socially ill at ease.
Being of part German Jewish extraction on his father's side, furthermore, he was perhaps a tad conflicted. His two volumes of autobiography, The Missing Will and The Dubious Codicil, are shot through with the sort of turmoil that results from reckless honesty. Here, for example, is how he describes his feelings at the time of the German invasion of the Soviet Union:

It seemed to me that to have been a German tank commander on that first morning, waiting on the fragrant turf, with the larks singing, for the order to advance into the blue distances of Russia, would have been to experience true military glory, perhaps for the last time in the history of the world. Were not the German armies, as they advanced through White Russia and the Ukraine, welcomed at first as liberators, with flowers and crucifixes? And all this glory, through perverse stupidity, they were to throw away. It does not do to think of these things.

Indeed, it does not. No doubt that is why Michael preferred other worlds to his own: at least he knew where he was in outer space. In a column in February 2001, he described an exploratory journey to Pluto made by the columnar space-vehicle "Don Carlos and the Holy Alliance III." Daguerreotypes received from space, he reported, showed that it was a kind of paradise:

There are fertile valleys, mountains neither too big nor too small for symmetry, trout streams and salmon rivers, forests plentifully supplied with deer and other game, as well as wolves and bears…

A hereditary class of great landowners presides over a russet-cheeked, contented peasantry toiling dutifully in the fields as their forebears have done from time immemorial, remarkable for their godly and healthy lives. Machines other than ploughshares and, interestingly, a few bicycles are nowhere to be seen…

Pluto was Michael's ideal world, but he knew that his longing for such a place was ridiculous. Equally, though, he knew that the political dreams of Tory and Labour, of Republican and Democrat, were also ridiculous. The old ways are best, he used to say, and he convinced many of us that the only causes worth defending are lost causes.
The American Conservative welcomes letters to the editor.
Send letters to: [email protected]
Latest Articles